By Nicole Brewer
Happy Fall GTs! For October, I'm excited to bring to you our GT of the month, Aileen a digital nomad who originates from the Philippines. Aileen is a member of our iluv2globetrot travel community and is living the expat lifestyle while she trots the globe and documents her experiences on her blog. Feel free to check out the below interview with Aileen to inspire you get out and see the world on your own terms.
Can you tell the I Luv 2 Globe Trot community a little about yourself (where are you from, what do you do, where are you currently based, hobbies etc).
I am Aileen Adalid, the travel personality behind iAmAileen.com and I was born in the Philippines. At 21, despite the bright future that was laid out to me in the investment bank that I was working for, I found myself terribly uninspired. So after months of thinking things thoroughly, I finally decided to quit my corporate job and to follow my dream: traveling the world.
I started out as an online freelancer, but last July 2014, I managed to build a successful online business which now makes me live an even more sustainable traveling lifestyle! At the moment, I'm based in Belgium and apart from traveling and managing my business on the go, I love to sing, draw, and dance in my free time!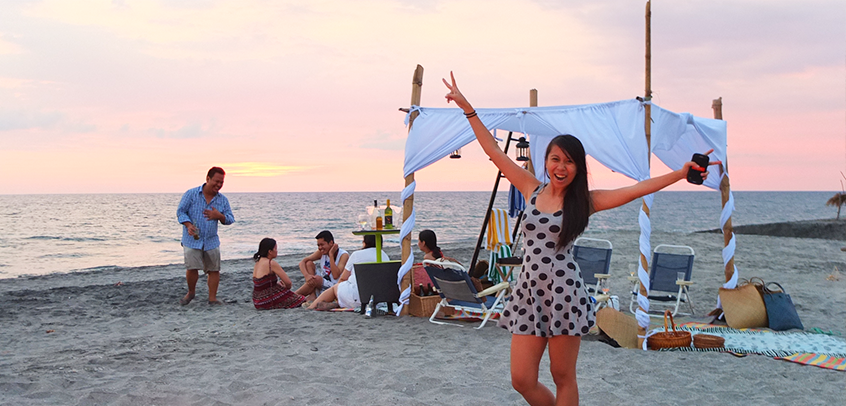 How many countries have you  traveled to? 
I just started this traveling lifestyle recently so as a total, I have been to 11 countries by now. I'm really looking forward to my future adventures!
What is your dream destination and why? (think bucket list destinations).
This is a tough question because there are a LOT of places in the world that I love. But if I really have to come up with something, can I at least give 3? I really can't decide on just one! And so, my top 3 is what I would call my 'Triple A's' from north to south: Arctic Circle, Africa, and Antarctica. Why? Mainly because of their untouched beauty and unspoilt conditions. Besides, I am in love with the outdoors so doing nature treks are activities that would absolutely make me happy!
What made you decide to live life as a digital nomad? 
It has always been my dream to work at my own time and be my own boss so that I can have the freedom to travel the world without neglecting my future and security. When I was still working in the company that I was in, I was out of ideas on how I could make that happen; or better yet, I was fed with fear to think that an office job will be the only thing that can keep my future secured.
But sometime along the way, I met nomads, backpackers and entrepreneurs who were passing through my city and after hearing their stories, not only have they inspired me to take the leap but they have also given me ideas on how one of my hobbies (web design and graphic design) could make my traveling dreams a reality! And so, I set everything in motion ever since then, and it has proved to be quite successful as I was truly able to control my time while I also gained the freedom to travel wherever I want! It was an added 'oomph!' when I managed to build up my own business so that gave even more of the liberty that I was yearning for.
What are some challenges you have faced trotting the globe?
I think I've been quite fortunate since I didn't encounter too many challenges yet in my travels — except for the obvious nuisance: visas. I say this because it's no news that for the kind of passport and citizenship that I have (the Philippines, which is a 3rd world country) I would often have to go through hoops just so I could gain access to a foreign country — even more so if it's a 1st world country.
But after some failures here and there, I have managed to get over that hurdle and you can pretty much say that I'm a 'pro' when it comes to visa applications! My tips? It's always best to over-deliver on the documents rather than to under-deliver (of course) and it's also always important to ensure the embassy with proof that you are NOT going to overstay in their country and that you can support yourself very well.
Where was your most recent travel destination you trotted to? 
Months ago, I went on a solo trip around the cities here in Belgium such as that of Ghent, Brussels, and Leuven and it was a wonderful experience! I had a great time going on a lot of foodie trips too especially when I involved myself with a chocolate tour. This is a genuine truth: Belgian chocolates are amazing, and I can't get enough of it at all!
Which, if any, foreign languages do you speak?
Apart from English, I can speak fluent Tagalog and Ivatan (the official language in my home country and a dialect from my hometown). Other than that, I can also speak Dutch; but not so fluently yet because currently, I'm still in the learning process for it. Though for sure, I can already understand most of the language.
What do you have planned for yourself next? (any projects you'd like to promote, etc). 
Since I will be busy on my business for the rest of the year, my next travel plans will have to commence for 2016 and I already have 3 BIG trips lined up! One would be a journey around Europe in partnership with Eurail for my travel blog, the other one would be a trip to Asia to visit my home country briefly and then to visit the neighboring countries like Japan, Korea, and China. Lastly would be a trip to South America. You bet that I'm very excited for all of these!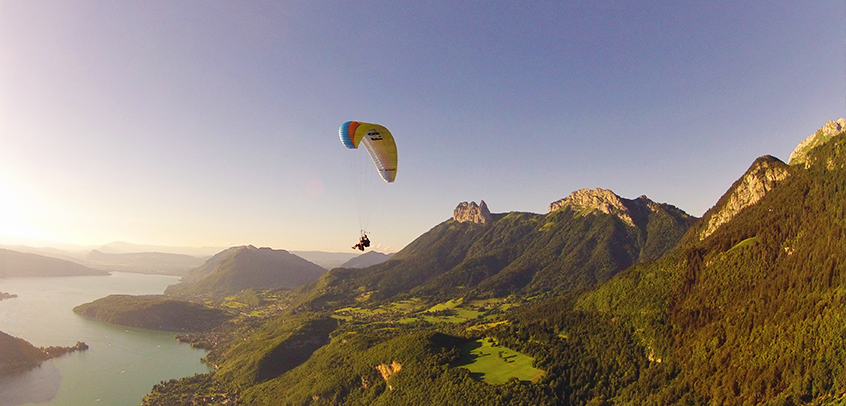 What are some words of wisdom you would like to give to future inspiring globe-trotters and expats?
If traveling is truly what you want to do, then Just. Do. It. Don't let fear overcome your desire to make the most out of your life. Trust me on this: the world isn't as scary as you think. You don't even need thousands just to get from one place to another! Truth be told, as long as you research very well, and prioritize your plans accordingly, your traveling journey can be as cheap (if not cheaper) as the budget that you have while you're living in your own home country.
Remember: "Making a big life change is pretty scary. But you know what's even scarier?  Regret."
And then later on, as you do decide to take the leap, always remember to think long term. There are a lot of jobs on the road that can keep you going for years, but it's also important to think of your future so while you're at it, try to develop your skill set in order to get a more sustainable remote job (e.g. being a digital nomad, entrepreneur, English teacher etc.)
Aileen's Social Media Links. Follow her here: