By Nicole Brewer
Greetings globetrotters! I hope all is well in your part of the globe today. EID holiday is approaching us here in Oman and I'm excited for my upcoming weekend getaway to Abu Dhabi. While I'm always doing hotel reviews for places that I trot to in my travels, it dawned on me that I hadn't done a review of my humble abode here in Nizwa, Oman! This is my second year living in one of the extended stay hotel apartments in the Nizwa Hotel Apartments, which are located directly across the street from the college I work for here in Oman.
I reside in a two bedroom apartment in the five story hotel. My place is extremely spacious and relaxing. I absolutely Love the sunset views that I can take in, while in my apartment on the East side of the building. Globetrotters from the iluv2globetrot travel community where blown away by the fact that I have a bathtub when I shared pics with the community in the past since that is rare here in parts of the Middle East. I also have a spare bathroom for any guests that decide to visit and take me up on my offer to use my spare bedroom, which comes equipped with 2 double beds.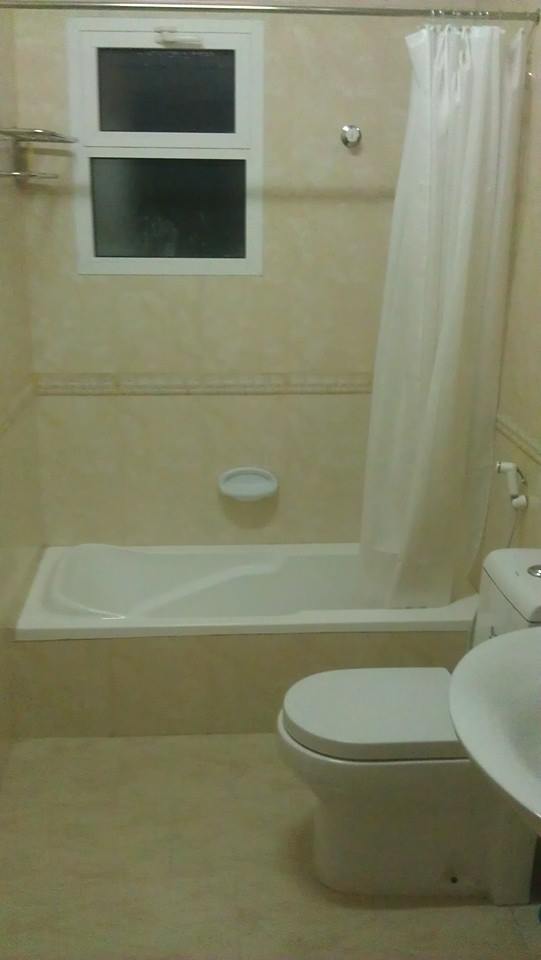 I'm totally spoiled living here, since it provides the comforts of a hotel right at my fingertips since I live here long term. Located right on the lobby floor is the Royal Dish Restaurant, which serves traditional Arabic dishes as well as Indian and other staples like chicken lasagne (which is my fav there) and chicken burgers. So who needs to cook everyday when I can have a delicious meal delivered straight to my living room at affordable prices, overlooking this view :-).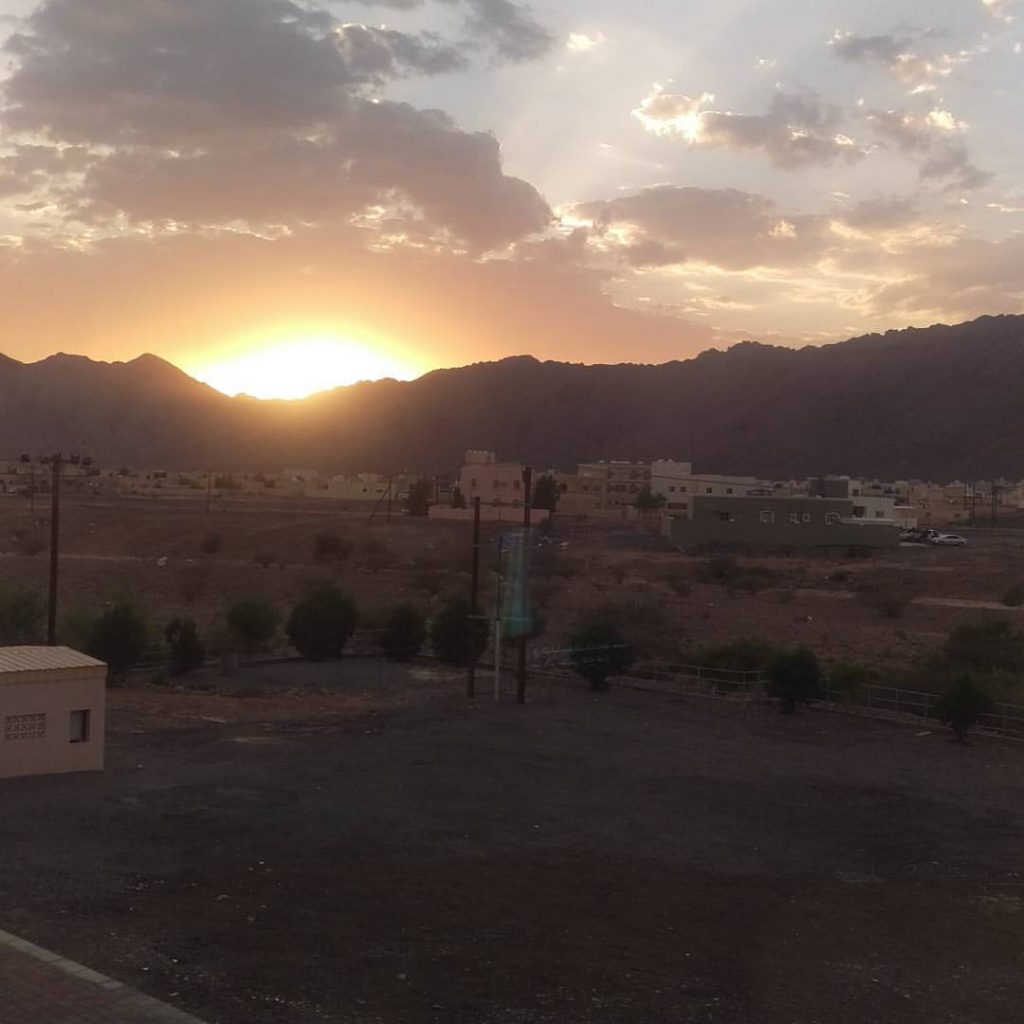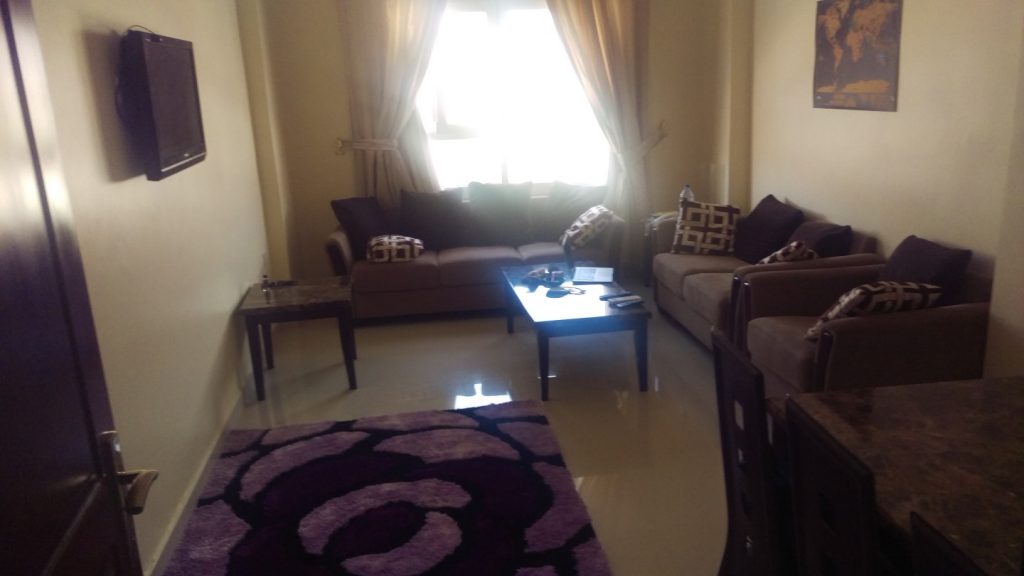 Since I don't have a car, another convenience of living here is due to the amazing staff. If I have clothing items that I do not want to wash in my washer that's located in my spare bathroom, then I can send them out with the staff that will take it to be cleaned at the cleaners.  Even when I go grocery shopping and have loads of bags, the guys at the front desk will send someone to assist me or we can use the bellhop roller.
Sometimes, I totally don't think I can go back to regular living in a house or apartment back home lol. The knowledgable and helpful staff also have numbers of drivers on hand for referral for day trips or shopping outings. If you want to visit the nearby Birkat Al Mouz ruins or Jabal Akhdar mountains on a visit here, then these guys can hook you up with a driver to take you up. If you are considering a short visit to Oman, then my door is always open with my spare or you can rent your own room here at the Nizwa Hotel Apartments. I can for sure recommend it. Enjoy and as always happy globetrotting!