By Nicole Brewer
Hello globetrotters and welcome to November! I'm excited to share with you our latest globetrotter of the month Stephanie James from the site Just A Vessel. Check it out GTs and enjoy your holidays!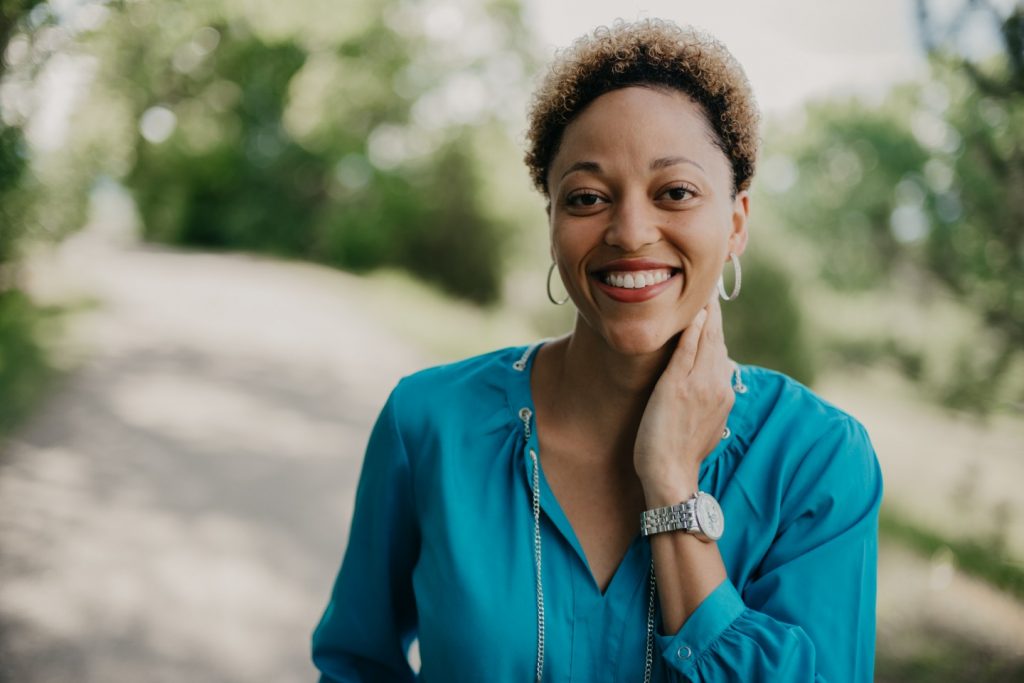 Can you tell the I Luv 2 Globe Trot community a little about yourself (where are you from, what do you do, where are you currently based, hobbies etc).

My name is Stephanie James bka "Just A Vessel." I am originally from Colorado Springs, CO, a proud Hampton University alum and I am currently located in Washington DC. I've been working as a digital nomad for the past 4 years. In addition to being a digital nomad, I am an international poet and singer. I have two albums of poetry and song and an inspirational poetry book. I also have a travel vlog that documents my travels on justavesselpoetry.com.
How many countries have you traveled to?

I have traveled to 38 countries and counting and 39 states.
What is your dream destination and why? (think bucket list destinations).

I am honestly open to going anywhere, the more I travel and see the more I'm open to exploring. No place is ever what it seems. If I had to choose one, I would love to go on a safari in Botswana.
If you could live in any country in the world, where would you live and why?

I lived in London for 2 years and really enjoyed my time there. There are so many more countries for me to explore so this is a tough one! I would do a 3, 3, 3, 3 living arrangement and spend 3 months in South America, 3 months in Europe, 3 months in Africa and 3 months in Southeast Asia.
What are some challenges you have faced trotting the globe?

Due to working remotely, WiFi is king. One challenge is making sure that all of the locations I stay in have a strong connection so I can continue working no matter where I am. Also, being a solo female traveler doesn't prove to be challenging, but you have to always be mindful of your surroundings and the company you keep near and far.
Where was your most recent travel destination you trotted to?

I was most recently living in Barcelona, Amsterdam and Scotland.
Which, if any, foreign languages do you speak?

I can speak Spanish. I studied it in high school and college and then full immersion in the various countries I've lived in helped me improve my speaking and has also given me a fond appreciation for the Spanish culture overall. I took salsa lessons in Ecuador and Mexico City.
What do you have planned for yourself next? (any projects you'd like to promote, etc). Would you ever consider the expat lifestyle to assist with your globe-trotting?

I would absolutely be an expat. I am a traveling digital nomad and could see myself settling abroad in the near future. Once the world opens up, I can begin to make my travel plans again. I typically stay in one country for a month and then travel to another, but I am looking for more of a home base.

I am Co-Founder of an apparel line called "Same Shirt Different Country" that promotes packing less and traveling more to create more rich experiences instead of gaining more stuff sameshirtdc.myshopify.com | Instagram: @sameshirtdc

Travel vlogs and Bookings | justavesselpoetry.com | Instagram: @justavessel22
What are some words of wisdom you would like to give to future inspiring globe-trotters and expats?

Just get started. There are so many things that can deter you from your dreams, but there are just as many that can propel you in that direction, it all comes down to where you choose to expound your energy.