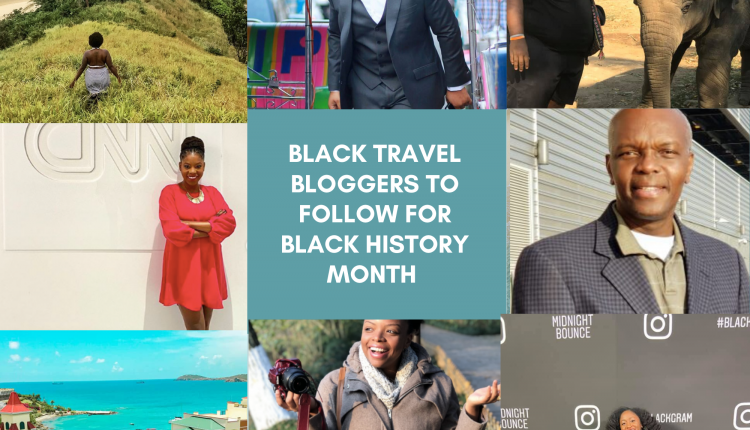 Greetings globetrotters! I know Black History Month is slowly winding down but I'm of the mindset better late than never. I've been wanting to write this piece for weeks but, life just sort of got in the way this month. But without further ado, here are my top picks of travel bloggers making strides in the travelsphere who you should be following from February 2020 and beyond.
Nadeen White of the Sophisticated Life 
Dr. Nadeen White-Underwood is one of my sisters in travel whom I've had the pleasure of meeting on a couple of different occasions as I've returned to Atlanta during the summers to visit my family. She is a doctor by day and travel blogger by night, a woman after my own heart wearing many hats! Nadeen seeks to live a sophisticated lifestyle filled with the knowledge of travel, culture, food&wine. She enjoys sharing her amazing experiences of traveling the world immersing herself in various cultures while enjoying the sophisticated life tasting decadent wines and foods.
2. Oneika Raymond – Oneika The Traveller
Oneika is an OG to the travel blogging world. She is a top media personality, journalist, and host of two Travel Channel web series: "Big City, Little Budget", and "One Bag and You're Out". She has also been featured in a host of other TV appearances, most recently including CNN and as a correspondent on CTV's national morning show Your Morning and New York Live TV.  She also has one of the hardest jobs in the world, being a mom to a precious newborn! She is making moves in the travel landscape for sure that we all should continue to watch.
3. Kerwin McKenzie – Loyalty Travels, Unfamiliar Destinations, Passrider & Discovering Houston 
Well, you all can see from the title alone that Kerwin is also someone who wears multiple hats. After retiring from the airline industry and working for Delta, ATA and Continental Airlines for more than 16 years, Kerwin decided to take over the travel blogging field next with popular sites like Loyalty Travels, Passrider.com for airline employees, their families and friends and the newly founded Discovering Houston.
4. Tiffany Heard of Tiffany Travels
Tiffany is also a woman of many hats. She graduated from Cal State Long Beach with a Bachelor's degree in Social Work. She is a social worker by day and travel blogger by night. She loves to explore new destinations and document her experiences at Tiffany Travels. I love her infectious spirit and the fact that she has promoted body positivity and how travel can benefit mental health.
5. Jeffrey Jenkins of Chubby Diaries
Speaking of body positivity, I can't mention this term in the travel space without mention of Jeffrey Jenkins of the Chubby Diaries. His goal is to create an online community for plus-sized travelers that love to travel the world unapologetically! Keep inspiring and educating Jeffrey!
6. Gabby Beckford of Pack's Light
Gabby of Pack's Light is currently living the travel blogging dream, as she recently announced on her social media channels that she left her 9-5 to pursue this travel blogging lifestyle full time! I had to commend her on her brave choice and she instantly gained a fan in me. She is a lifestyle entrepreneur who specializes in travel tips, writing, marketing, and seeking opportunities. She has won more than $69,000 in scholarships, including $40,000 in study abroad scholarships…I'd say she is a pro in finding opportunities to travel the world for free!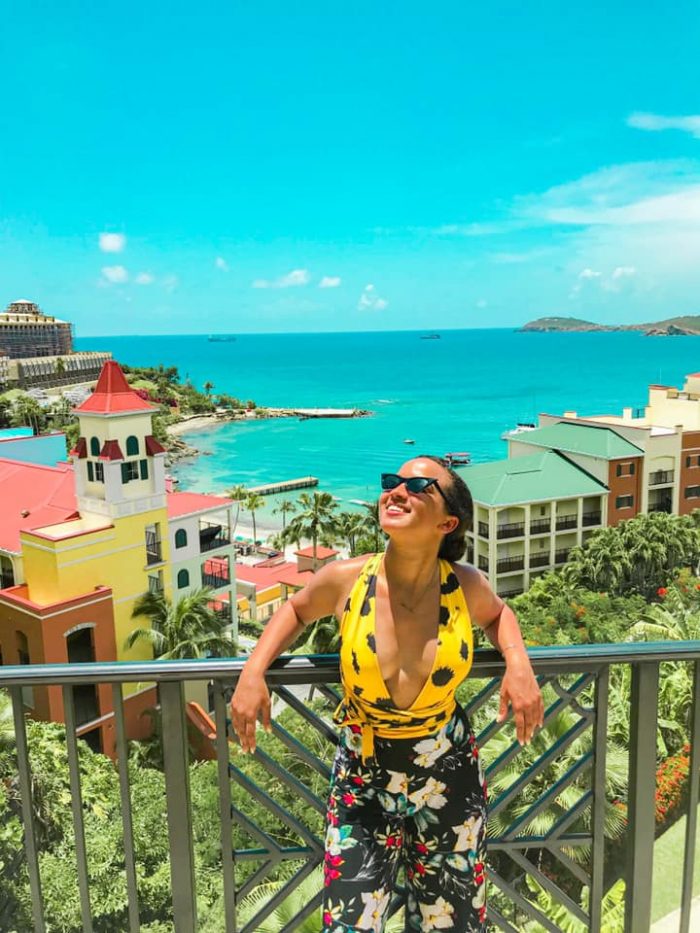 7. Francesca Murray of One Girl One World
Well, Francesca's shirt below says it all. It's so important to share Black stories and I'm happy to see Francesca of One Girl One World sharing hers. She is an award-winning travel expert who shares beauty tips and advice for those traveling the world. She has been seen in publications such as Forbes and the Washington Post. Keep traveling the world, Francesca!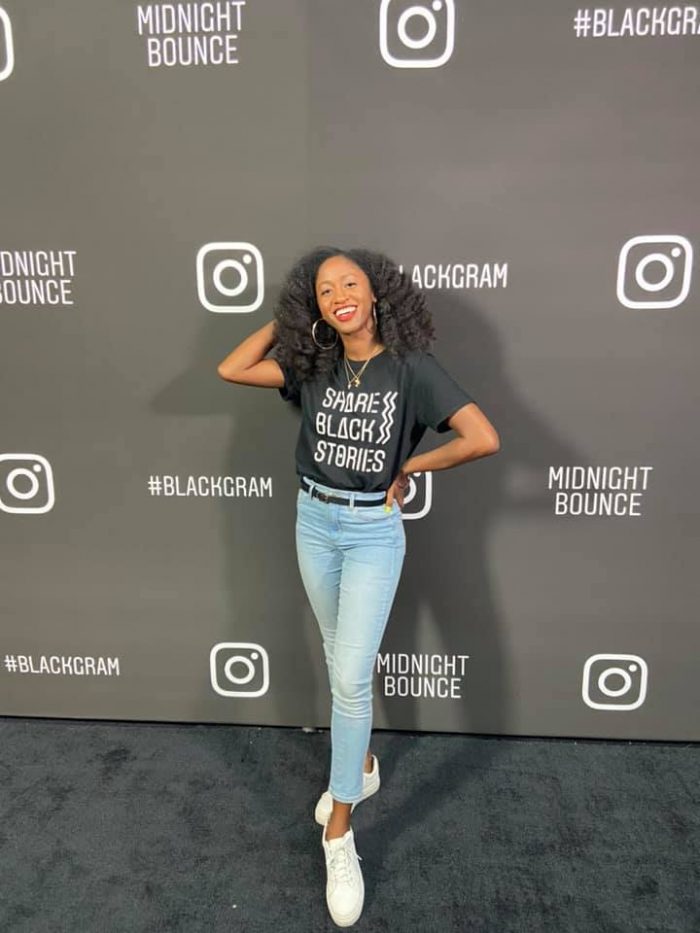 8. Danielle Desir of The Thought Card
Danielle Desir is a travel finance strategist, writer, speaker, and podcaster. Her site the Thought Card gives awesome tips about how to save for travel and features an amazing podcast. Her goal is to debunk the notion that you can pay off debts such as student loans while still affording to travel the world. Her new book "Affording Travel" which shares her saving strategies is available for pre-order on Amazon!
9. Stephanie Perry of Vaycarious.com 
I'm really inspired by Stephanie's transition into the travel blogger/vlogger world.  At 41, she quit her job as a hospital pharmacy technician to travel for a year on her savings. She managed to visit 12 countries in 12 months for $1200 per month. She now is a year-round house sitter and travel blogger who makes YouTube videos showing women how they can do the same on Vaycarious! She is inspiring women to see that they can enjoy a grown-up gap year…or life!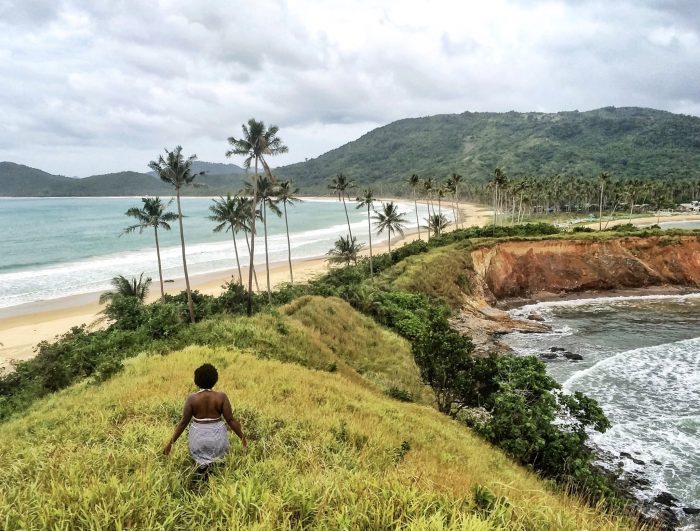 10. Erick Prince of The Minority Nomad
I couldn't write a list of inspiring Black travel bloggers/photographers/vloggers without adding The Minority Nomad himself Erick Prince. I've been following Erick's travels around the world for years and had the pleasure of meeting him at a TBEX conference a few years back. He turned a hobby into a booming business, partnering with the likes of Facebook, InterContinental Hotels, and Sony.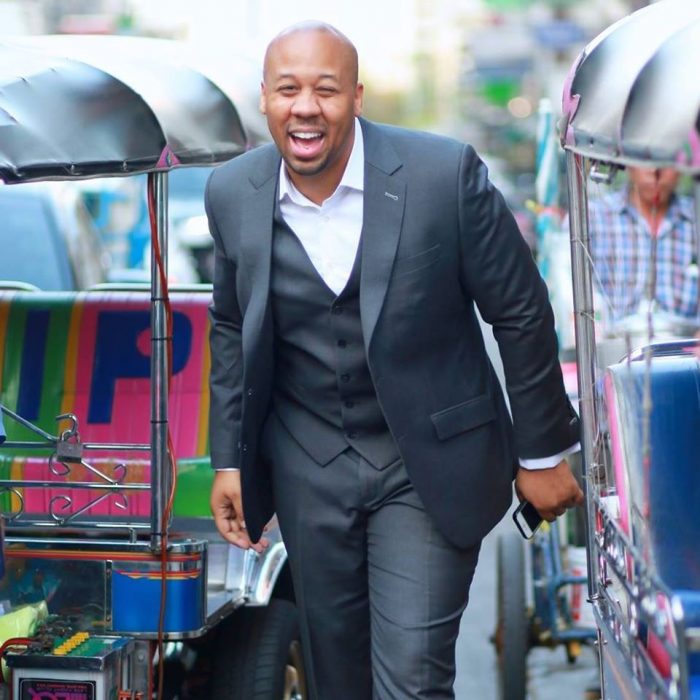 Are there any Black bloggers/vloggers/travel influencers that you would add to the list GTs? Feel free to comment below and again Happy Black History Month!