By Nicole Brewer
Greetings globetrotters! I hope you all are well. I'm excited to share an amazing update with you all about my life in the travel field. For those of you that have been following the I Luv 2 Globe Trot blog and travel community through the years, you know that I Co-Founded the Facebook travel group and blog with my business partner Renee a decade ago. Our goal was to have an all encompassing travel community where we could not only share our experiences as expats living respectively in Australia and Oman, but also to give tips, travel advice, have meet-ups, and group trips with members of our travel community.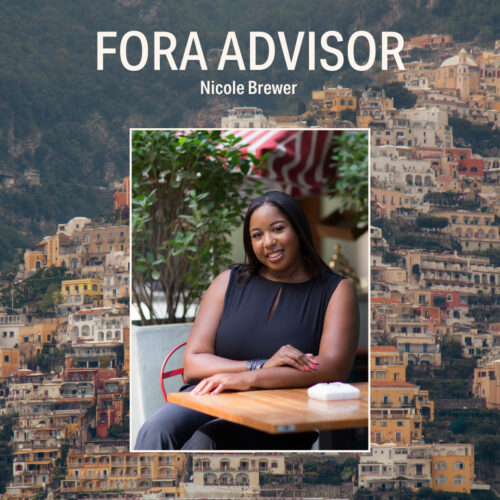 Well I'm excited to share with you all a new service that I'm offering as a Travel Advisor with Fora. After attending an information session last year about Fora through the Wanderful network, I became intrigued with the company. Fora was voted one of the Most Innovative companies in Fast Company this year. Below is just a few reasons why you should consider working with myself as a Travel Advisor.
We can save you time. Travel advisors can help you save time by doing the research and planning for you. We can help you find the best flights, accommodations, and activities based on your preferences and budget. I've spent over a decade globetrotting and documenting my experiences here at I Luv 2 Globe Trot. Much of that time has been dedicated to planning the ins and outs of solo and group trips. Thus making me an expert in this realm.
2. We have expert knowledge: Travel advisors have extensive knowledge of various destinations, airlines, hotels, and tours. In addition, we can provide valuable advice and insider tips to help you make the most of your trip. Let me take the lead in planning your excursions, which modes of transportation to take, where to stay, etc.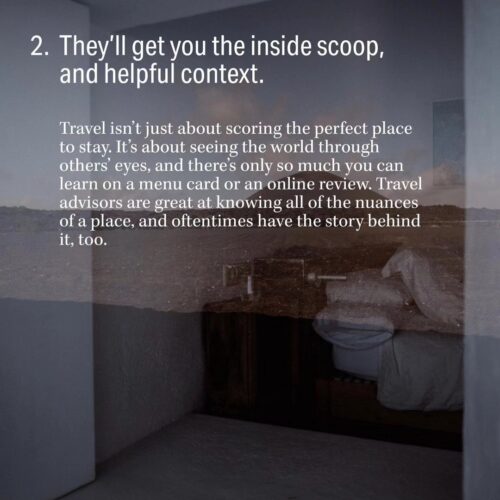 3. We provide access to exclusive deals and upgrades: Travel advisors often have access to exclusive deals and upgrades that are not available to the general public. We can also help you get the most value for your money. Offerings can include anything from $100 credit at a hotel to be used on dining, spa services, etc. We can also get you automatic room upgrades at a host of hotels.
4. Get Treated like a VIP with Personalized Service: Travel advisors offer personalized service and can tailor your itinerary to your specific needs and preferences. Additionally, we can also provide assistance with visa applications, travel insurance, and other travel-related services. Let me be the direct line to hotel managers. I'll ensure that you get the VIP treatment that you so well deserve.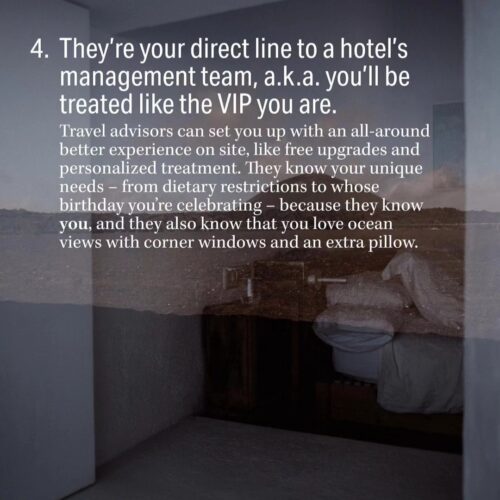 5. We can Provide Peace of mind: By using a travel advisor, you can have peace of mind knowing that your trip is in good hands. Therefore, if anything goes wrong during your trip, as a certified travel advisor I can help you resolve the issue quickly and efficiently.
Overall, using a travel advisor can help make your travel planning experience stress-free and enjoyable, while also helping you get the most bang for your buck. Feel free to contact me via my Fora Advisor Profile if you're interested in letting me take the lead in planning your upcoming travels. As always, happly globetrotting!