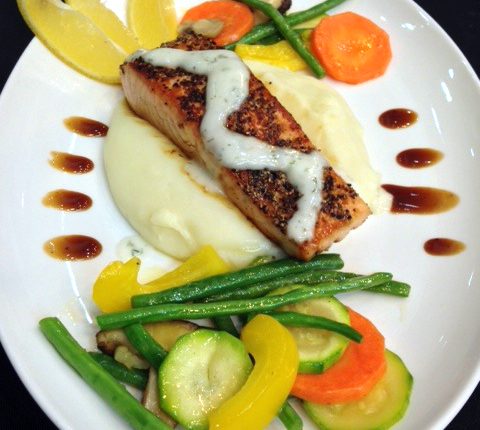 By Nicole Brewer
Greetings globetrotters! I hope everyone is holding up well during these trying times. I know COVID-19 has caused many of us to have cancelled travel plans. It can be especially difficult for those of us who are thousands of miles away from family and some of our most loved friends. I know personally the past couple of weeks have been especially tough seeing how hard hit my hometown of Detroit, Michigan has been by the spread of the virus. Michigan now ranks third in coronavirus cases in the USA. My family on both sides have been affected, with both an aunt and uncle passing away.
For me I've had to take the time to practice self-care in order to keep healthy and strong while fighting off getting sick abroad. I figured it could be useful to share with my iluv2globetrot community self-care tips which I have been using to cope with living through these traumatic times. I hope you have some take-aways from this list and find comfort during these times. Wishing you all continued success, health and wealth globetrotters.
Spend time talking to loved ones and friends
I know this may sound simple, but during times such as these now is a better time than ever to spend time actually talking to family and friends. Not just shooting a quick message via Whatsapp or FB messenger, but actually calling them if you have the chance. I know for me here in Oman, Zoom video conferences and FB calls have been a great way to reach out to those I miss all around the globe.
2. Practice a Form of Meditation or Mindfulness 
I mentioned meditation previously on the travel alternatives list. Nevertheless, I can't stress enough how helpful the practice has been for me during these current times. I have read books about mindfulness and one of the practices I decided to try in the past few weeks is Reiki. I learned about a free online Reiki course on the Mindbodygreen website. Additionally, they have a free yoga course as well available during the month of April.
3. Rest/Sleep 
I know it may be easier said than done currently, but maintaining proper levels of sleep is so important in fighting off viruses and diseases. Sleep is essential now in order to stay healthy and maintain our immune systems. Since many of us are working from home, turn those alarms off and sleep in if you can. Having a hard time falling asleep at night? (I can relate). Take a nap in the afternoon to balance it all! Your body will thank you later.
4. Learn/Study a Language 
With so much down time, why not use some of it to learn a language for when you are able to travel again? I know I surely need to spend some time learning Arabic, it would be useful here in the Middle East. Interested in learning French for when you go wine-tasting in France or learning Spanish for when you are ready to order tapas in Spain in the future? Check out this language course that one of my coworkers Brian here in Oman created to show people how to learn a language effectively. Fast Company also compiled a helpful list of 6 ways to learn a language.
5. Journaling/Writing 
Well, take it from a blogger to tell you how therapeutic writing and journaling can be, but it really does help. I know I personally have wrote in my daily gratitude journal at least 5 things I'm grateful for daily (well try to at least lol). It can really help turn your mood around, as it is so important to count your blessings. If you're not interested in the gratitude journal, just take out a notebook and doddle about how you feel in this moment. It's a great way to release anxiety and stress.
6. Disconnect from Social Media 
I know this one was tough for me as I'm so used to being social on social media, but it is so healthy to disconnect when you can. The news about 'Rona', as so many are calling it online, can be so overwhelming while scrolling on our social channels. It can be helpful to allocate certain times of the day to read updates and spend the remaining hours in the day doing other activities on this list ;-).
7. Complete New Creative Projects and Hobbies 
Have you desired to make a music video? How about learning those new tik tok dance moves all the kids are doing? Now is the time to let loose and do those creative projects you've always wanted to do. During times of hardship, the most creative ideas can actually come to fruition.
8. Exercise/Go For a Walk
Taking a stroll on my college campus track has always been one of my favorite past times for mental clarity. As long as you social distance, I still highly recommend getting out to get some fresh air. If your city is on complete lockdown, then by all means stay indoors unless you are going out for those essential goods like food or medicine. Youtube can be your best friend for finding work out videos nevertheless.
9. Do Some Self-Care Pampering at Home 
I know ladies, it's been rough not being able to go for those bi-weekly mani-pedi sessions currently or getting our hair done at the salon. However, that doesn't mean you can't do a little self-care pampering at home. Break out those colors and give yourself a nice manicure. Put on a nice face mask, listen to some jazz and unwind with a glass of champagne. That Always make me feel better.
10. Cook or Bake
Right now, don't worry about putting on those Covid-19 pounds (remember balance it with Youtube workout videos). Now is the time to channel your inner B. Smith and make those succulent home-cooked meals! You don't always have to go a restaurant to get quality meals. Treat yourself to the good stuff at home! Break out the nice utensils. Learn how to plate food and give yourself a fine-dining experience at home. You can make it even more fun by hosting a virtual dinner party. Bring your friends closer to you by breaking bread together, from a far.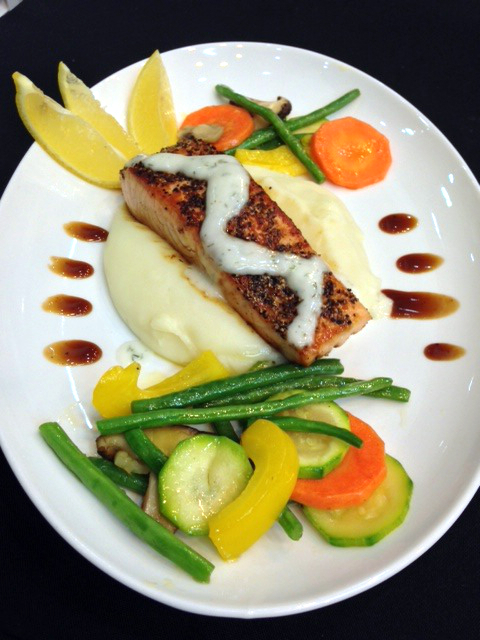 What other self-care practices have you all been doing globetrotters during the COVID-19 pandemic? Feel free to share in the comments below. Typically I sign off with happy globe-trotting, but now I'll just say have a happy #Stayathome GTs.