By Nicole Brewer
Greetings globetrotters and Happy Holidays! I hope that everyone is staying safe and still staying closer to home during this pandemic. We are very hopeful that things will return back to normal regarding traveling sooner rather than later. Nevertheless, we all can do our part during these times.
I'm excited to bring to you our December globetrotter of the month Priyanka Gupta of On My Canvas travel blog. Please read her interview below. We hope that you are inspired by her story and will check out her awesome blog. Thanks again GTs.
Can you tell the I Luv 2 Globe Trot community a little about yourself (where are you from, what do you do, where are you currently based, hobbies etc).
I'm Priyanka Gupta, and I'm from a small town in Uttar Pradesh, North India. A software engineer by education, and once an investment banker, now I'm a writer, solo traveler, and art lover.
About a decade ago, I graduated with a B.Tech. in Computer Science and Engineering from the Indian Institute of Technology, Delhi (IITD).
In 2016, five years into an evolving investment banking career, I decided that I had had enough of the corporate world. So, I quit my job. Writing and living a meaningful life was on my mind. I spent the next year traveling around South America and Southeast Asia, solo.
Then in 2017, I launched my personal growth and travel blog — On My Canvas. Now I write and work remotely while traveling the world. Currently, I am residing in Bengaluru to pass the pandemic.
How many countries have you traveled to?
Frankly, I have never counted and would like to keep it that way. All I know is that I have been to South America, Europe, Southeast Asia, and the UK. I also travel extensively around India.
I travel slowly so even though I was in South America for nine months, I only saw three countries. In those few countries, I gathered a lot of experiences and memories. 
What is your dream destination and why? (think bucket list destinations).
I would love to go back to Chile as I loved its vibrant people and can't get enough of its gorgeous landscapes.
Exploring China's remotest areas or going to the coldest places in Russia is at the top of my travel list for I like to explore less-crowded places. Having said that, I want to see the entire planet earth. The bustling Tokyo is as exciting (though maybe for a shorter time) as a remote Himalayan village.
If you could live in any country in the world, where would you live and why?
So far, I don't have any particular country in mind where I can live for eternity. I still have not seen so much of the globe that pinning down one place as my permanent home is hard.
Having said that, I enjoy living in South India, I had a fun time living on a small island in Chile, and I would never say no to camping for an extended period in any green part of the world.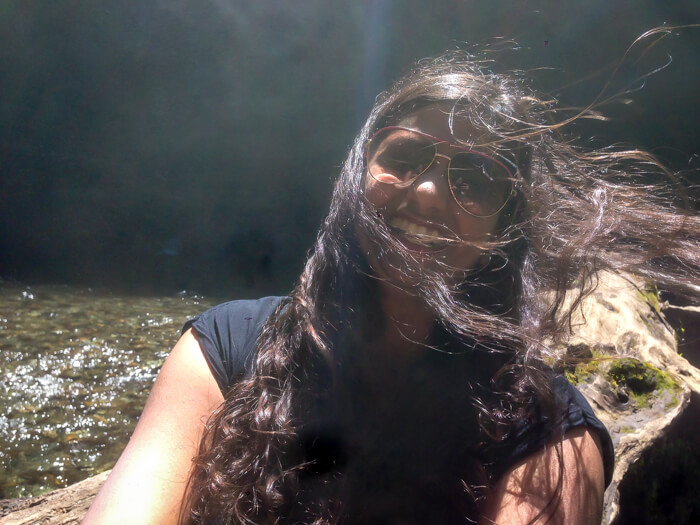 What are some challenges you have faced trotting the globe?
I travel solo most of the time.
Without acknowledging what solo traveling entails or giving any thought to the idea of being alone for a long time, I went on my first venture to the other end of the world (from India to Chile). I had gone to teach English to Chilean students as part of a volunteer program.
My biggest struggle in a Southern island of Chile called Chiloé began with the language. Most people around me, including my host mother and an English teacher (with whom I had to work in the school assigned by the program), didn't speak any English or understood what I said.
In those cold days of August, Chiloé was dark and rain fell as if it would not stop without smashing the roof down. I remember feeling unheard and lonely during that early time of my stay on the island as no one understood me. I was mostly turning my neck from one side to the other like a chicken just listening to conversations but not being able to join them.
And thus began my journey of learning Spanish since 7 in the morning when (sometimes) my host mother and I would speak the first words of the day and went on until 9-10 pm when we all watched television and I tried to grasp the complicated words from the subtitles of the local news.
So venturing to South America and living with locals without knowing their language was the most rewarding and the most challenging of journeys I have taken.
Apart from the language issues I continue to face (like all travelers), I sometimes have trouble because I travel alone. I remember being asked by a taxi driver in Munnar, Kerala if he could sleep in my room, and once I was stalked in the streets of Paris. And I have not even scratched the surface of narrating the inappropriate behavior that goes around on the streets.
But as I travel more and learn how to navigate the world on my own, I realize that taking basic precautions like not venturing out in the dark or keeping distance from some people can help a lot and keep the situation under control.
Also, figuring out whether I can go on a hike alone could be a challenging question. In the Himalayas and once in Taman Negara in Malaysia I was traveling solo and wondering whether I could do a particular hike or just stroll in the woods by myself. In the end, it worked out perfectly well. While I could hike in the Himalayas alone(not everywhere) I was joined by a fun couple in Taman Negara as they were also wary of going deep into the oldest rainforest of our planet. Haha.
All these challenges that I face while exploring have pushed me out of my comfort zone and have taught me a lesson or two (if not more) about myself and the world.
Where was your most recent travel destination you trotted to?
I recently went to Chikmagalur in the pandemic. I am currently in Bengaluru and as with everyone else locked up, I wanted to be in nature badly. So my partner and I packed our bags, took a car on rental, and drove in complete isolation.
We had booked an isolated homestay in a coffee estate. There we lived for a month, strolled in the coffee estate, ordered food from the restaurants in the town 15-minute drive away, hiked in the Western Ghats, and visited so many lakes that I can't even count.
All the time we had our masks on, we didn't touch anybody and maintained our distance, we didn't do any sightseeing, and all our nature adventures were isolated as the hills were huge and people were only a few or none.
Just before the pandemic descended on us, I had traveled to BR hills, a rich national park in Karnataka, India. I spotted deers, leopards, sloth bears, so many birds, peacocks, and bison there.
While listing down all these places I was lucky enough to see, I cannot help but feel morose about how most people have not been able to venture out of their courtyards in these tough times.
Which, if any, foreign languages do you speak?
Apart from Hindi and English both of which I have been speaking since childhood, I speak Spanish, too.
What do you have planned for yourself next? (any projects you'd like to promote, etc). Would you ever consider the expat lifestyle to assist with your globe-trotting?
Pandemic has been a reflective time.
I realized that I have been writing a lot and traveling tonnes, but I need to focus more on the sustainability aspect of my journeys. It is not that I buy plastic or take a lot of flights. I am already someone who carries her water bottle and crosses borders via land all the time. But I have to speak more about how we can take care of the earth and form a union with it. The Netflix series Our Planet has been quite an eye-opener about how much of nature and animals we have already lost and how global warming is such a serious and near threat.
I want to promote projects that are responsible and community-run. I also want to spend more of my time in nature and parks and reduce the cities on my itineraries even further.
I've also decided to actively work on getting over some of my fears that stop me from doing what I want to do at the moment. For example, I want to become a better swimmer so that I don't shy away from jumping in a lake.
I am reading a lot of great books and articles. These resources have helped me think about my writing from a different perspective. I feel that I have so many stories and ideas to tell and every day I find more tools that will help me share these ideas better. One thing I have learned is that a creator's unique style is only hers and that is what I have to achieve now if I haven't done it so far — that is finding my voice and focusing on wring what matters to me.
I also want to talk a lot more about how it is to travel as a solo brown woman from a middle-class family of an obscure part of India. Even more on how leaving a lucrative career behind to adapt something as steep a learning curve as writing is so that I can keep putting a real picture in front of all the people who wish to change careers themselves.
I would love to follow an ex-pat lifestyle but I don't want to settle in one country or city or jungle for now. I want to explore so I would be more of a nomad rather than an ex-pat. Labels hardly matter though.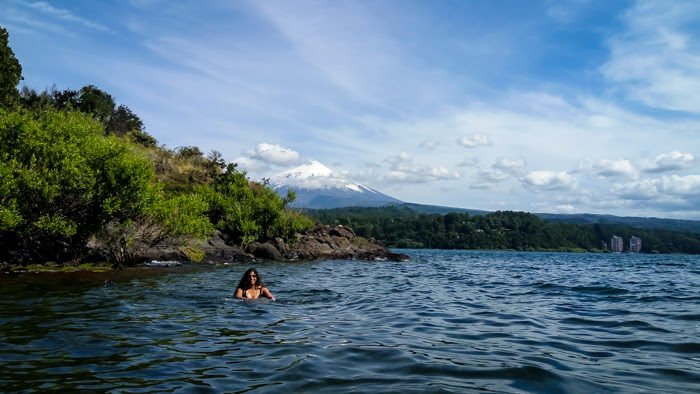 What are some words of wisdom you would like to give to future inspiring globe-trotters and expats?
The most important thing I want to say is be you. Don't get lost in the noise, take what matters to you from the shower of information called the internet, and find your own path.
Get lost in a jungle, hike mountains, live in a city, ride trains, camp for life, open a food stall in bustling streets — do what you have to do. Always have insurance and some savings. And then let go.
Have a great time. Be kind to nature and people around on your journey as you are not separate from your environment.
Que disfrute! (for lack of proper English translation, these Spanish words mean to enjoy or make most of the opportunity.)
Please follow Priyanka's adventures on her personal growth and travel blog On My Canvas, Instagram, Facebook and Twitter