 By Nicole Brewer
I'm very delighted to bring to you all our June GT (globetrotter) of the month Tanj of Brock & Tanj. They are a recent addition to the iluv2globetrot family and we're happy to have them here. Be inspired by this globetrotting couple who decided to live an unconventional expat lifestyle together.Can you say relationship goals!  Enjoy GTs and as always, happy globetrotting!
Can you tell the I Luv 2 Globe Trot community a little about yourself (where are you from, what do you do, where are you currently based, hobbies etc).
We are Brock and Tangerine, a husband and wife expat team since 2008.
Tangerine, 30, grew up in the Philippines. She studied Business Management at one of the top universities in the Philippines. Instead of following the normal path and finding a 9-5 job in the city, Tangerine joined Qatar Airways and worked as a Flight Attendant for 5 years. Tangerine was able to visit a new country and a city every few days. Her experiences gave her a unique perspective and appreciate the latest style and trends from around the world. As such, she developed a passion for photography, fashion and the drive to experience different cultures.
Brock, 34, grew up in the suburbs of Philadelphia, Pennsylvania, USA. He is a Project Manager for an international construction firm. Completing projects in Africa, Middle East and Asia has given him a unique perspective on the world that traveling alone could not.
 How many countries have you traveled to?
As a couple, we have been to 38 countries on 6 continents. However, individually we have traveled to more places. In total, Tangerine has been to 64 countries and Brock has stepped foot to 51. We have a goal of visiting all 7 continents and at least 100 countries in our lifetime.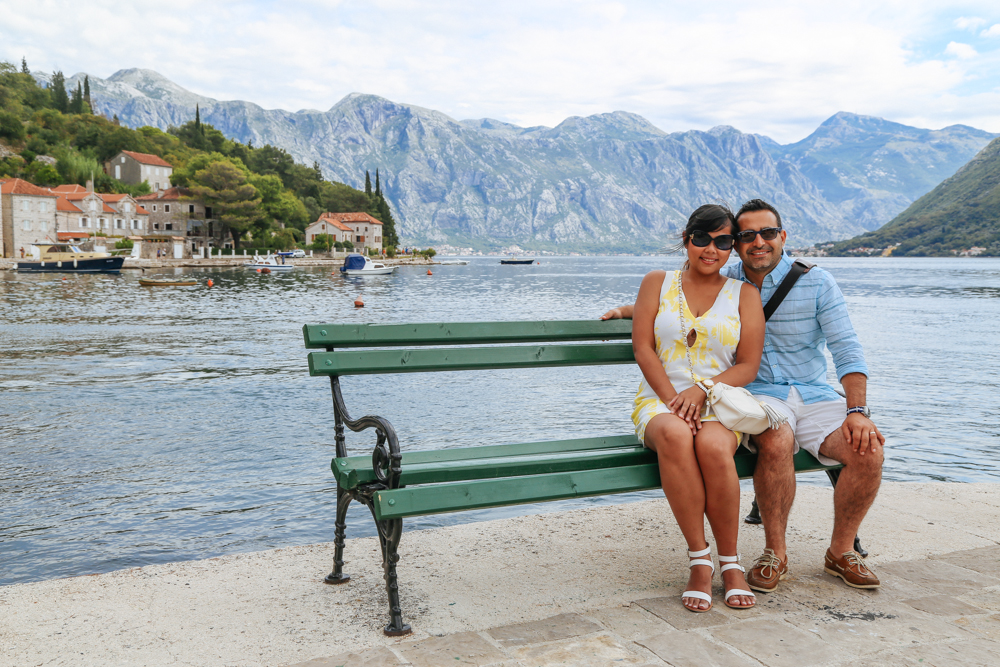 What is your dream destination and why? (think bucket list destinations).
Our top destination on our bucket list right now is Antarctica.   First, because of its untapped and raw beauty, but second, it will allow us to complete all seven continents.
Other locations on the top of radar include Argentina, Bolivia, Cuba, Greenland, Madagascar, Myanmar and some of the "Stans" like Kazakhstan, Turkmenistan, etc.
What made you decide to live an expat lifestyle abroad?
We have always wanted to travel but never had the means. Coincidentally and separately, we both came to same conclusion, that the best way to see the world is to have someone else pay for it. Tangerine while working as a cabin crew, she did not have to pay for flights or accommodations, even meals. In 2005, Brock's employer at the time was recruiting staff for reconstruction projects in Iraq.  Just out of college, no savings and still living at home, Brock thought it was the perfect opportunity to see the world and build his savings. Albeit a little dangerous.  His employment package provided one company paid ticket and two weeks' vacation every 2 months.
 What are some challenges you have faced trotting the globe?
Traveling with pets can be a big logistical challenge. Every time Brock changes projects, the entire family comes and that includes our two dogs Oreo and Spud. Spud is a Lhasa Apso we rescued in Qatar and Oreo is a (big) mini schnauzer born in the Philippines. These two dogs have been to more places than most people. They have been to the U.S., Qatar, Germany, Djibouti, France, South Korea and the Philippines. When you travel with pets you need to really plan you flight patterns. Pets need to stay on the same airline from point of origin to point of departure. You also have to be aware of the time of year you are a traveling. If it is too hot or cold many airlines won't take them. Lastly, meeting the import requirements can be very difficult and costly, especially for inland states and countries. However, with all the headache and money, we would never be able to part from our pets. It is totally worth it.
Other than that, we have been very fortunate and have not had too much trouble traveling. Of course, there have been hiccups but you should anticipate some small issues occurring when you are in a different place. The key is to let it all roll off your back. Don't fret and let it ruin your trip.
 Where was your most recent travel destination you trotted to?
About a month ago, we spent 5 days in Japan, two days in Tokyo and 2 in Kyoto with a travel day in between. It was the perfect time of year, the cherry blossoms were coming into bloom and the weather was mild.
Tokyo is modern, clean, organized and easy to navigate but the highlight is the food. I have one piece of advice, go to Tokyo hungry and eat until you get sick. The best places to eat in Tokyo have the longest lines. Since our trip was short, we did not want to waste too much time waiting. Instead, we did a lot of research and found some great alternatives that are little more under the radar of the big tourist crowds. We ate ramen at the famous Tokyo Ramen Street at Tokyo station, sushi at Tsukiji Fish Market and ate Yakitori at Kabuto in Shinjuku. Everyplace was top notch!
Kyoto has the most beautiful temples and a much more laid back charm than Tokyo. We fell in love with the gates at Fushimi Inari and tranquility of Arashiyama. Eating in Kyoto was a little challenging. The town was jammed packed with cherry blossom tourists the weekend we were there. If we had known, we would have made reservations. All of the top rated, must try places were booked solid the entire time.
 Which, if any, foreign languages do you speak?
Tangerine speaks Tagalog and English fluently. Brock has the most difficult time picking up languages because of his mild case of dyslexia.
What do you have planned for yourself next? (any projects you'd like to promote, etc). Would you ever consider the expat lifestyle to assist with your globe-trotting?
Brock's project in South Korea is ending in the next month or two so the family maybe in for our next big move. If so, we will be trying to maximize as many long weekends as possible while in Asia.
On the travel blog front, one thing that really got us excited was being named Brand Ambassador for Tinggly. It's a website that gives you the ability of gifting travel experiences for friends and family. Also, our featured interview was published at Nomadic Matt, the number 1 travel website.
 What are some words of wisdom you would like to give to future inspiring globe-trotters and expats?
We always hear "I wish I could travel but…." That is what keeps people tethered to their home. However, our advice is if you want to travel, then go for it! Traveling is a lot easier and cheaper than you think. If you do your research and are flexible there are a ton of deals out there, a lot of resources for travel hacking and traveling on a budget. Nothing is really impossible if you badly want something.
Brief Bio: Tangerine and Brock are blogging their expat life and adventures at A Travelogue by Brock and Tanj. We are a husband and wife team who cannot stay in one place for too long. They cannot think of anything that excites them more than seeing the world together, living in other countries, experiencing cultures and eating their way through different places.
You can also find them on: Facebook | Twitter | Instagram | Pinterest | Bloglovin