By Nicole Brewer
The other weekend I had a fabulous time trotting to Dubai, staying at the lovely Melia Dubai 5 star hotel and eating at great restaurants like Signature by Sanjeev Kapoor and Eat Greek- Dubai Jumeirah Beach Residence! It was a great way to wrap up a nice, relaxing weekend getaway from Oman.
Upon entry to Eat Greek after riding the waves at the beach right in front of the location, we were greeted welcomingly by the staff. After confirmation of our reservations, we were pleasantly greeted by the management that gave us suggestions for our consumption (well hello Greek restaurant equals Greek salad and fried feta cheese.) I was of course excited to dine on one of the salad options for my appetizer, but had no idea that it would be so huge! I had never had fried feta cheese before and am so glad that I have discovered this scrumptious creation that was so piping hot that it still sizzled as it came out to the table.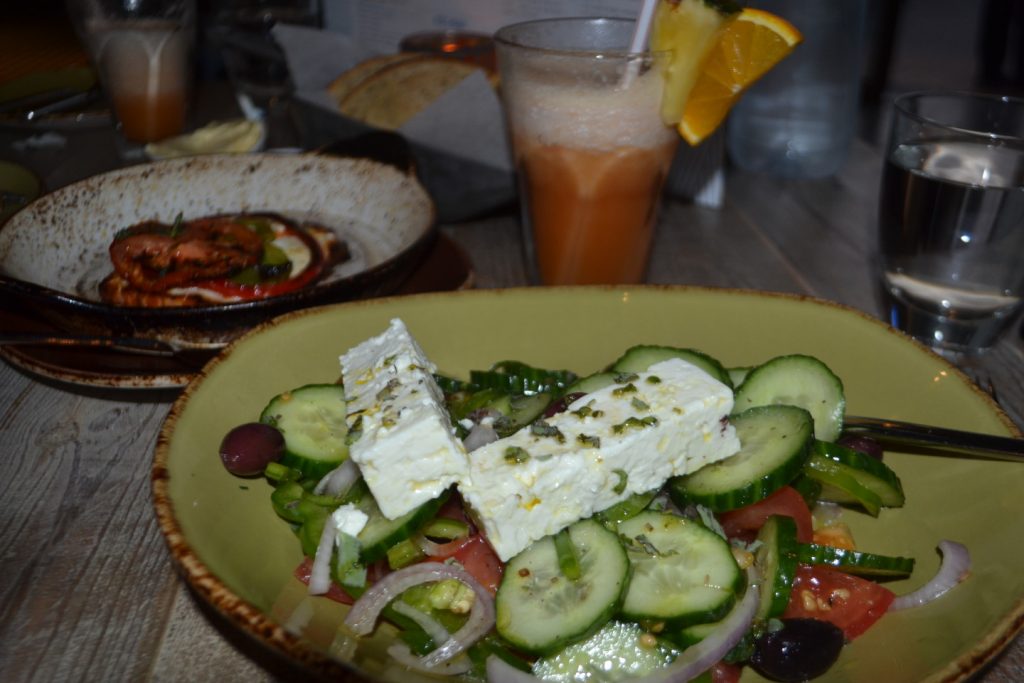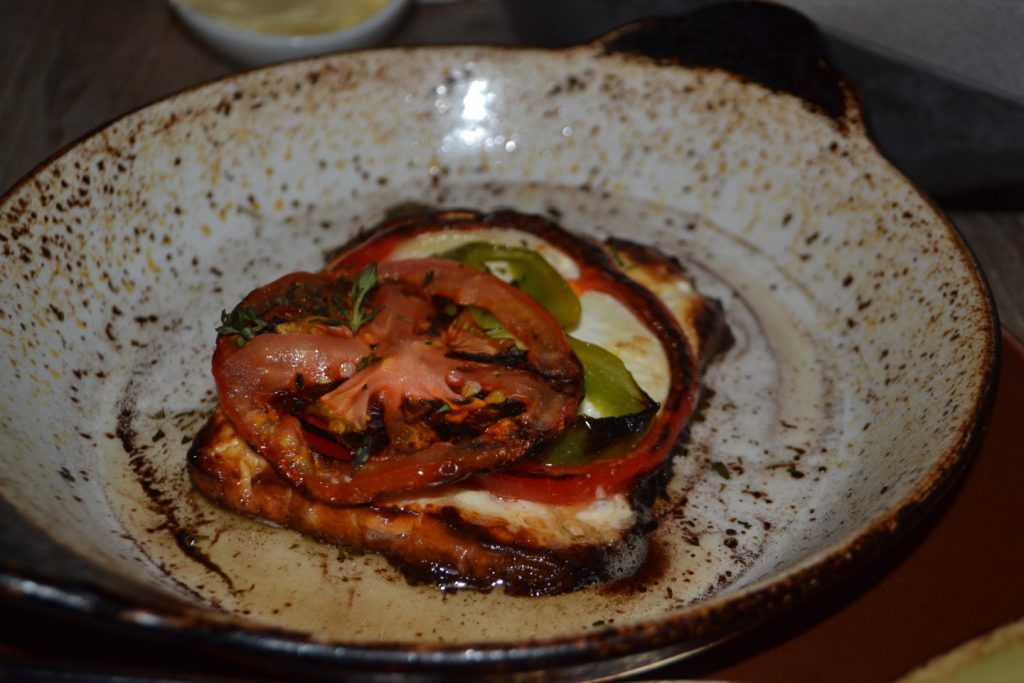 It was also recommended to try one of the many mocktails, with Mykonos being a standout with its bountiful pineapple, orange and raspberry flavors. It was just as delicious as it sounds, with a fresh fruity taste.  For my main course I choose the Jumbo Prawns Saganaki, which were huge prawns drenched in a fragrant fresh tomato sauce and feta cheese (if you hadn't noticed the feta trend, it was just So yummy).
The prawns just melt in your mouth and the feta cheese found throughout the tomato sauce hit the spot perfectly together. It was seriously mouthwatering good. My friend Sam that joined me had the meat skewers which came with beef, chicken and lamb. As a non red meat eater, I nibbled on her chicken and must say that it was super succulent and delicious. Off of the chicken alone, I'd recommend it.
Now, we had to top off the meal with the "Taste of Sweet Greece" sharing platter! This Was Amazing! It came with a bit of all of the dessert options which included: Greek Orange pie with vanilla ice cream; Loukomade's Grandma's doughnuts; Baked Greek style cheesecake with watermelon; Traditional Greek Baklava and to top it off a warm chocolate torte served with cream and blueberries. OMG, this was the grandaddy of dessert platters! Baklava, that had a hint of a apple pie taste to it and the Greek Orange pie was just finger-licking good.
I will INDEED be returning to Eat Greek Jumeirah Beach to try out some more outstanding dishes. The service was also impeccable. I would suggest you make reservations however ahead of time, because this was a hot spot as the evening progressed and I could for sure see why!
***Disclaimer: This was a restaurant review offered by the restaurant. All comments and details are my own.***