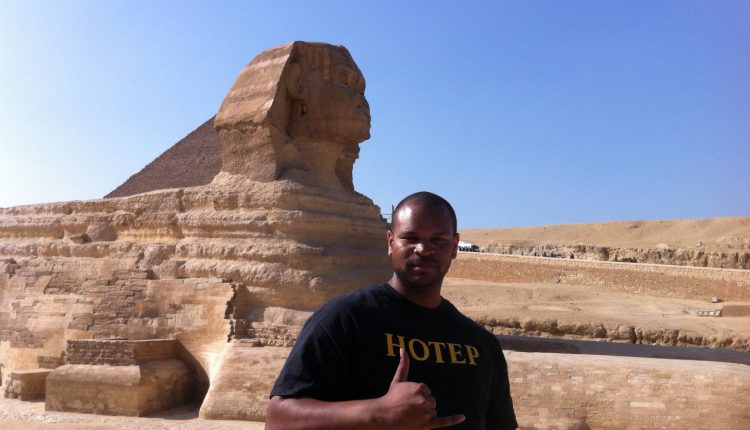 By Nicole Brewer
Greetings GTs! It's with great pleasure that I introduce you to our Globe-Trotter of the month Charles Phillips. He is a great friend, kind spirit and well-traveled globe-trotter from our iluv2globetrot travel community that is currently residing in Kuwait. I had the pleasure to meet him on a trot over to Oman while I was residing there last year and must say he is one of the few globe-trotters whose travels have made me slightly envious lol. Take a peek at the below interview of this renaissance man who is a math teacher educating the youth by day and a globe-trotter at heart. Enjoy!
Can you tell the I Luv 2 Globe Trot community a little about yourself (where are you from, what do you do, where are you currently based, hobbies etc).
Originally From: I'm from the greatest former country in the world, Texas!
Occupation: high school Mathematics teacher
Current County of Residence: Kuwait
Hobbies: Traveling (duh), Magic the Gathering (geek), cosplaying, wearing bow ties, anime, comic books, exercising, extreme sports (skydiving, hang gliding, scuba diving, white water rafting, etc…), and cooking (I don't do it as often as I'd like).
Random Facts About Me: Left-handed, Scorpio, LOVES corny jokes
 How many countries have you traveled to?
  Thirty-four
 What is your dream destination and why? (think bucket list destinations).
Antarctica. I love traveling to far-off lands and having a truly unique experience.
What made you decide to first live an expat lifestyle?
I knew in undergrad that I wanted to travel. Morehouse College had an exchange program. Unfortunately, I was unable to pursue my passion for travel due to my mother's passing my sophomore year. But, after graduating Harvard University, I accepted a two-year, joint fellowship between Harvard and a school located in Saudi Arabia. I viewed it as a second chance for me to go out into the world and see what experiences I could soak up. This fellowship allowed me to teach and conduct my own research into the strengths and challenges of integrating technology into a Mathematics class. After the fellowship ended, I decided to continue to teach overseas.
How do you deal with homesickness (if you have it) since being away from home for so many years?
From time to time I will get homesick. What really helps me are two things: 1) having a great group of friends here in Kuwait. I really am lucky to have such a large and diverse group of like-minded people in my social circles. There's always something to do to keep me busy. 2) Calling family and friends. I miss them and they miss me. But, they are also the ones that support my lifestyle, especially my sister. She says that she lives vicariously through me. My sister has made living this life a lot easier because she knows I am happy. I only get to see stateside family and friends once a year or once every other year. But, from the Opera House in Australia to Uhuru Peak on Mt. Kilimanjaro in Tanzania, I have carried them in my heart, mind, and soul.
Where was your most recent travel destination you trotted to?
I was in Colombia, Argentina, Uruguay, and Canada this summer.
Which, if any, foreign languages do you speak?
I speak just enough Arabic to do what needs to be done. My Spanish is laughable. (jajajaja)
What do you have planned for yourself next? (any projects you'd like to promote, etc). Do you foresee yourself continuing the expat lifestyle for long?
I plan to continue living overseas for the foreseeable future. Eventually, I want to return to the USA and pursue a Ph.D. in Mathematics Education. But, I do not plan to begin that process for at least another five years. Even after obtaining a Ph.D., I still see myself returning to the expat lifestyle and planting roots.
I would like to promote a couple of movements. The first one, I Talk To Strangers (www.italktostrangers.com), has been up and running for a while now. The second one, Be… Awesome (www.beawesomenow.ca), is an up and coming campaign. Black men that travel, interact with locals, and leave a positive impression wherever they go started both of these progressive crusades.
What are some words of wisdom you would like to give to future inspiring globe-trotters and expats?
Live your life. Stop comparing your life to the lives of others. Thank God for every day that you wake up. Here are a few of my favorite quotes that remind me why I do what I do.
"Perhaps travel cannot prevent bigotry, but by demonstrating that all people cry, laugh, eat, worry, and die, it can introduce the idea that if we try and understand each other, we may even become friends." – Maya Angelou
"The World is a book, and those who do not travel read only a page." – Saint Augustine
"Don't ask what the world needs. Ask what makes you come alive, and go do it. Because what the world needs is people who have come alive." – Howard Thurman