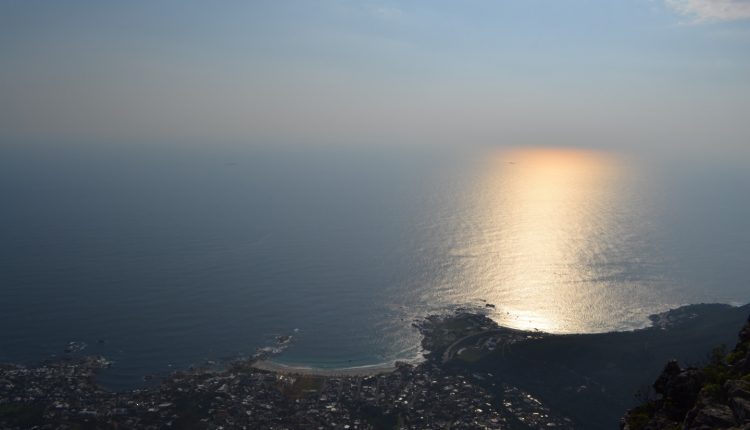 By Nicole Brewer
Greetings GTS! It's absolutely amazing how fast time flies when you're having fun! Can you believe that as of this week I have been in Cape Town for 2 months with only another month to go before my research stay ends.  It has been incredible sightseeing, researching for my thesis and working an internship at a great NGO organization all at the same time.  In the coming weeks I'll be wrapping up my interviews for thesis as well as finishing up the internship, but of course I plan to have a little more fun in that time too ;-).
Last weekend I visited the majestic Table Mountain, which was voted recently as one of the New 7 World Wonders and there is no wonder why it gained such a prestige title! Being on the mountaintop will indeed make you feel like you're on top of the world. Not to mention it is one of the oldest mountains in the world being over 260 million years old!  It has such beautiful scenery and landscapes, with it having it's own array of fauna and flora which can only be found on the mountain, that it's no wonder that it is one of the most photographed places in the world.
Just take a look at this awesome promo video that Archbishop Desmond Tutu made in order to achieve support for it being voted one of the New World Wonders, which totally paid off. As Mandela noted, Table Mountain is truly "a gift to the Earth". Upon the top of the mountain it is often covered in clouds which have been termed the "table cloth" of Table Mountain. I just had to share with you all some of the gorgeous snaps that I was able to take upon my visit. Check them out. Also, PS… if you are a student like myself make sure you go on a Friday, the only day available for student discounts with your id. Enjoy GTs!