By Nicole Brewer
As 2014 comes to an end, we here at I Luv 2 Globe Trot thought it was time to share with you Black Travel Bloggers that are helping to inspire others to trot the globe, which is a mission of ours here.  It is important that those who are from under-represented communities see people who look like them doing something out of the ordinary. We are hoping that 2015 continues to bring these amazing bloggers amongst others a great year of trotting the globe and thus in turn opening the eyes of youth, women and other minorities of the endless opportunities that are out there in this great world to travel! Take a look at our round-up of Black Travel Bloggers to watch in 2015.  Enjoy!!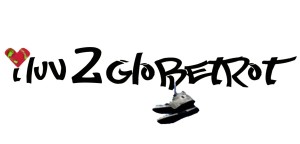 Renee and Nicole met in 2012 while both teaching ESL (English as a Second Language) in South Korea. They decided that in addition to creating the I Luv 2 Globe Trot blog in order to inspire minorities to travel and see the world, that they would make a corresponding travel community where our readers and other globetrotters can get in on the action and communicate their stories, hopes and future globe-trotting dreams with one another as well. Nicole has been published in a Black expat anthology entitled "TrailBlasian" this year about her time living in South Korea, had a feature on MadameNoire.com and is in the June US issue of Cosmo magazine this year.  Nicole is currently based in Oman and Renee is in Sydney, Australia living and enjoying the expat lifestyle while still showing others the boundless opportunities to travel if you really set out on your mission to see the world!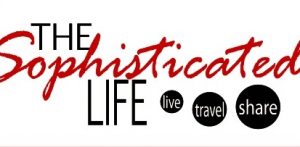 Nadeen White is the creator of The Sophisticated Life, a travel blog for those that are interested in the finer things travel has to offer. She is a NYC native that is currently residing in Atlanta as a pediatrician but blogging when she can. She is a lover of the arts and too wants to inspire others to see more of the world.  Nadeen decided to collaborate with other minority bloggers this year in the Jetsetter Travel Round-Ups which began this month. She has also contributed to efforts such as Travel Noire this year. Additionally, She was the Winner of the Black Weblog Awards for 2014. If we had to lose to someone, we're happy that it is her because she has worked darn hard on making The Sophisticated Life a success this year! Keep an eye out for so much more to come in 2015 from Nadeen.

Dr. Reginia Cordell is a travel extraordinaire! In addition to being an expat in the Middle East, she is a fellow educator, writer and web designer.  This year she has trotted to destinations such as Australia and throughout Europe, while currently ending the year in one of our favorite globetrot destinations Singapore! She too will take part in the Jetsetter Travel Round-Ups in 2015. She has quite an impressive resume and loves to give great tips about how you too can venture to see the world. We are looking forward to even more amazing destinations and stories from Reginia!
Erick is the Minority Nomad, a world explorer that is originally from Cleveland, Oh in USA.  He has experience in the military and now is a travel writer and blogger that has stellar photography skills. He is a globetrotter that wears many hats and does not want to be put inside of a box regarding the travel writing world.  Furthermore, Erick is one of the co-creators of the Black Travel Blogger Chronicles, a Facebook group for minority bloggers to share their stories in order to inspire one another to keep the fire going in this crazy travel blogger world.
Heather Greenwood Davis is an award-winning travel blogger and writer that has made contributions to National Geographic Travel and the Oprah Magazine. She is a globetrotter that braved the naysayers and decided to trot the globe with her family in tow! I met Heather at the TBEX Travel Bloggers conference in Dublin and must say that we here at I Luv 2 Globe Trot are truly inspired by her tenacity and zeal for educating people of all ages on the joys of family travel.
Roni is the Travel Guru, a former tour director turned travel blogger that loves languages and of course travel.  Roni wants people across the globe to see the world through her eyes as she trots around to fabulous places such as Russia, Paris and Ireland! We too met at the TBEX travel bloggers conference and she was a delight to be around.  She is also taking part in the Jetsetter Round-ups for 2015 so be sure to look out for her next amazing destinations in 2015!
This list would be incomplete without mentioning Greg Gross, the founder of I'm Black and I Travel! Greg has been inspiring many Black travelers and bloggers to see the world through the years. Greg was named one of National Geographic's Travelers of the Year for 2014 and it is no wonder why! He has helped to motivate a whole collective of people to see the world by sharing creative and great tips about how to get out there and explore. In addition to this great feat, Greg also started his own travel agency this year entitled Trips by Greg! We are excited to see what is next for Mr. Gross in 2015!!

Chanel, who is also one of the co-founders of the Black Travel Blogger Chronicles, is someone to watch in 2015. She has trotted the globe through the years as a student in Costa Rica, as an ESL teacher in South Korea and is now a graduate student studying in New York.  She enjoys sharing travel tips, photography and of course her fun-filled travel stories with her readers.  She has traveled to destinations throughout Asia such as Japan, China,throughout Europe and Central America. We're looking forward to more compelling stories in 2015 from Chanel!
9) Fly Brother


Ernest White is the genius behind Fly Brother, a travel blog that has been inspiring and uplifting minorities and others to travel the globe. Ernest has contributed to numerous outlets such as the TravelChannel.com, TripAdvisor, the HuffingtonPost…let's just say this list can go on and on. He is not only a fly brother, but a cool guy to know and to learn about by following his adventures across the globe. Stay tuned for even more fly feats from Ernest in 2015. Fly on brother Ernest!
10) Alyssa Writes

Alyssa writes in order to inspire you to live the life that you want! (We really love that tagline).  She is a witty writer who not only tells stories but really brings you along with her globetrotting adventures.  She has been an avid contributor to sites such as the Matador Network, Thought Catalog and the Flight Network.  She offers tons of services to brands and loves to give tips to future bloggers about how to grow their brand names as well. Follow along to Alyssa Writes as we're sure she will have much in store for 2015.
Oneika The Traveller is one of the reasons I began travel blogging. As a serial expat that has been sharing her stories through the years, I was in awe of the globetrotter lifestyle that she has lived and shared with her readers.  Oneika has been featured in publications upon publications such as Ebony, CNN and National Geographic! In addition to her contributions, she has had a fabulous year of getting engaged while trotting the globe with her beau, which I'm sure has inspired other travellers and expats that love can be found while living the life you love as a globetrotter. Rock on Oneika, looking forward to what 2015 has in store for this traveller!

Nathan Chambers is the mastermind behind Vagabonding Heights. Nathan lived the expat life as well, trotting to China from New York for a life of travel and exploration.  His travel site includes great travel reviews, tips and destination guides to inspire people to venture to new heights and see the world. This year he was featured on Ebony.com and wrote some amazing guides such as the piece about how to travel to the Maldives for $50! I know I'm inspired to check him out, how about you?
Are there any other travel bloggers of color that have inspired you to trot the globe that we missed? There are so many to list them all here but feel free to give us a comment for the ones that you like!