By Nicole Brewer
Greetings globetrotters! Winter is here across the globe, especially for those GTs in Europe and North America. Since I'm currently based in the desert I miss the Christmas cheer and cool breeze that is currently in the air for most. I fondly recall my days studying in Germany and visiting beautiful Christmas Markets throughout the region. This made me ponder about some of the beautiful markets that I've visited and those that I still hope to trot to someday. Below is a list of some of the best Christmas Markets in Europe.
Cologne, Germany 
Cologne played host to some of my favorite Christmas Markets in Germany. When I walked the streets of Cologne a few years ago I was blown away by seeing bagpipe players and German marching bands strolling through the markets bringing holiday cheer.  The city's largest and most traditional market is called Weihnachtsmarkt Kölner Altstadt / Heimat der Heinzel. You can delight on delicious mulled wine and other holiday treats which I totally miss.
2. Salzburg Christkindlmarkt
Salzburg, Austria has close to 100 stalls making up this centuries-old Christmas market. It spans across two areas Domplatz and Residenzplatz. Events that are hosted at the Christmas market include a weekly evening singalong choir and Wednesday-afternoon readings of Christmas stories. The gorgeous cathedral of Salzburg is the backdrop to this family friendly Christmas market. The market this year opens on November 21st, 2019.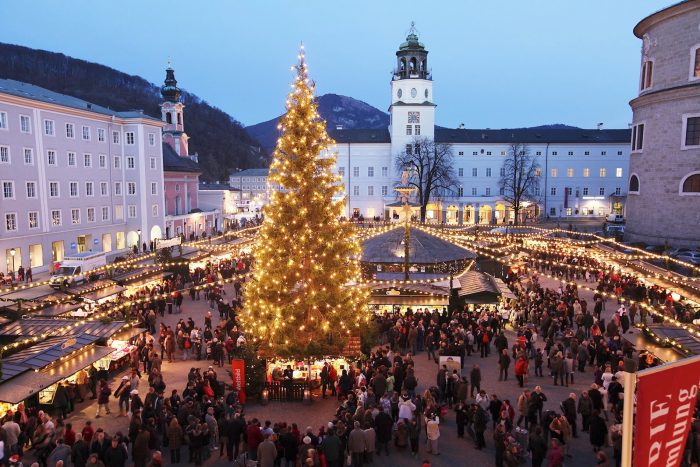 3. Prague, Czech Republic
Prague is one of my favorite European cities. I need to visit during Christmas time sooner rather that later. It's a gorgeous city and during Christmas market season, tourists can devour delicious local snacks like Trdelník pastries or klobása sausages. In front of the Old Town Square, a huge tree sits near the Gothic Church of Our Lady. Here crowds flock for the light switching-on ceremony when bands play throughout the evening. How could you not enjoy holiday cheer witnessing that!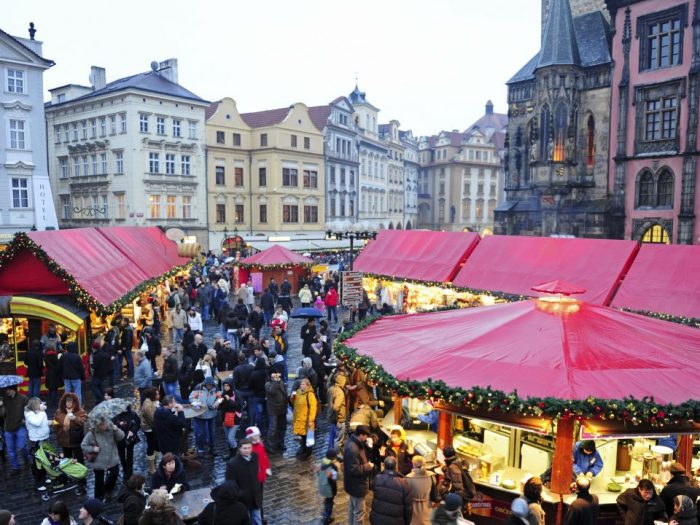 4.  Tivoli Gardens Christmas Market, Copenhagen
In the winter the Tivoli Gardens historic amusement park is made into a fantasy Winter Wonderland. It is donned with more than half a million twinkling lights and Scandinavian-style wooden huts in the expansive Christmas Village. Additionally, loads of stalls are set up in each wagon of an old steam train selling aebleskiver (apple dumplings) and glögg (mulled wine). The market is available from November 16th 2019- January 5th 2020.
5. Tallinn Christmas Market, Estonia
Since 1441, the tradition of putting up a Christmas tree in Tallinn's Town Hall Square has been a big reason for visitors to don their finest and descend upon Estonia for the Christmas market. While it may not be the biggest market, it has a massive amount of holiday cheer. Visitors can delight upon traditional Estonian dishes and snacks such as black pudding, sour cabbage, gingerbread. Instead of the famed mulled wines available at most Christmas markets, you can enjoy hot, rum-based Vana Tallinn liqueur to warm up during the cool winter nights. The market is available from November 15th 2019 to January 7th 2020.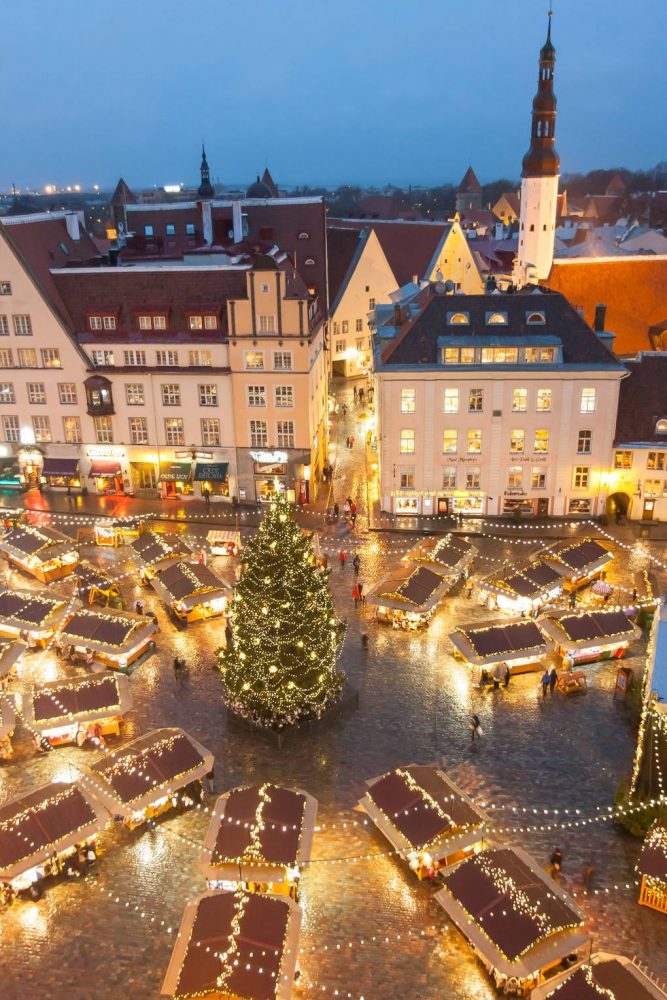 Are there any other Christmas Markets that you would recommend globetrotters? If so, please feel free to comment below. Thanks and as always, happy globetrotting!