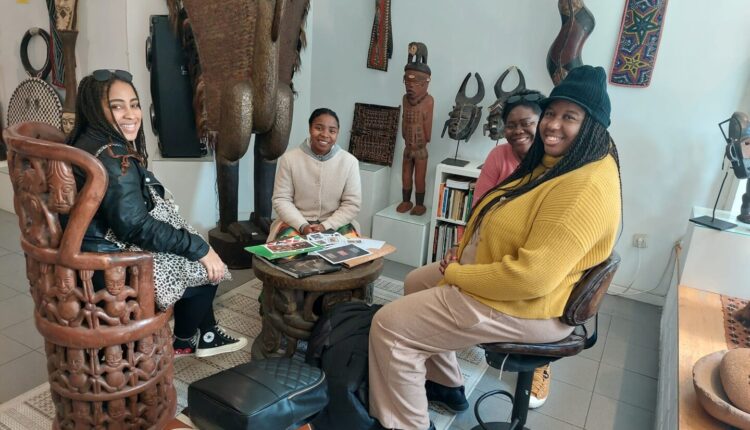 By Nicole Brewer
Greetings globetrotters! I hope your Black History Month has been off to a fabulous start. I recently went to both Porto and the Albuferia region in Portugal for the holiday a couple weeks ago. Since being back in Oman, I've been dreaming about the day that I can possibly make Portugal my expat home in the future upon retirement. Since I've already been to Lisbon, I decided for my winter break I wanted to check out two new cities and boy did this trip not disappoint!
I started off my week exploring by spending a few days in Porto. It was awesome to have the chance to meet-up with my fellow I Luv 2 Globe Trot Co-Founder Renee since she was traveling through Portugal for a few weeks also. We both did a Black in Porto tour which was fabulous, where we learned about the African history of the gorgeous city.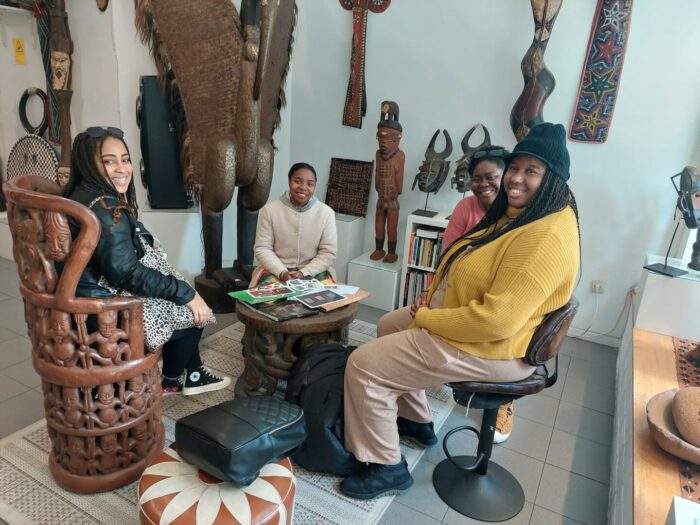 One of the other reasons that I was thrilled to visit Porto was to go wine tasting in the Douro Valley region since port wine is one of my favorite wins of all time. You really can't beat a day out wine tasting with the most stunning scenery surrounding you, having lunch overlooking local vineyards, and a short boat cruise in the quaint village of Pinhão.
View this post on Instagram
It was also pretty incredible to visit both the most beautiful book shop in the world Livraria Lello, where I just had to showcase my children's book and ask for the purchasing manager's information to pitch An ABC Guide to Children's Games Around the Globe to them! In addition to visiting the most stunning bookshop, we also managed to set our eyes upon the most beautiful and historic McDonald's in the world while in Porto, which featured stained glass windows and a commanding statue at the exterior of the building.
After time well-spent in Porto, I headed down to the Albuferia region for a few days to experience the slower pace and beautiful beaches. I stayed at Anantara Vilamoura which offered just the kind of rest and relaxation that I desperately needed. The resort not only features beautiful accomodations but it is set on a lush, green golf course where you can see the Mediterranean in the distance.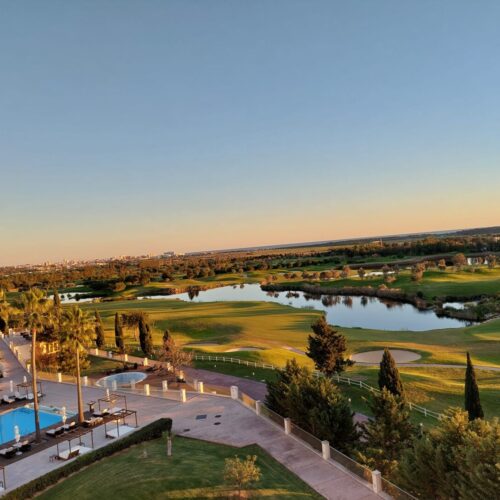 I absolutely fell in love with it down south. I was able to top off the visit to the region by meeting up with a fellow globetrotter from the iluv2globetrot community that lives down there. All in all, it was a fabulous way to refresh and rejuvenate my energy before starting the new term at my university here in Oman. Is Portgual on your list globetrotters to visit? Leave a comment below if you've been or if you desire to go in future! Until next time, happy globetrotting globetrotters!