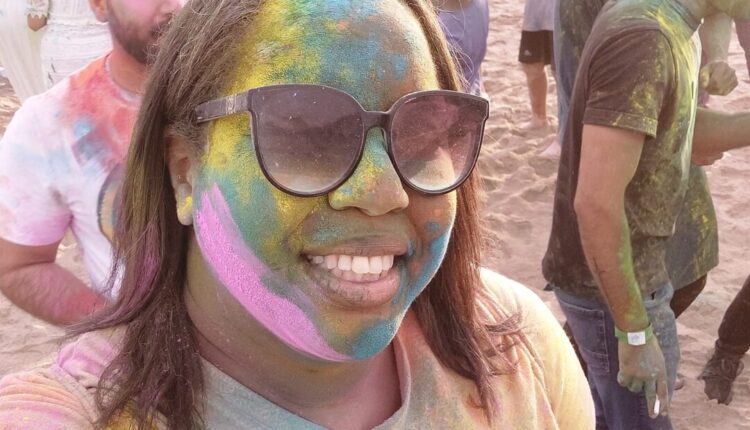 Greetings globetrotters! Spring is in the air in most places. Nevertheless, the temperatures in Oman went straight from winter to summer in the blink of an eye. This past weekend I had the pleasure of attending the Festival of Colors i.e. Holi Festival here in the desert. It was a great time to enjoy with friends and to play like a big kid with strangers.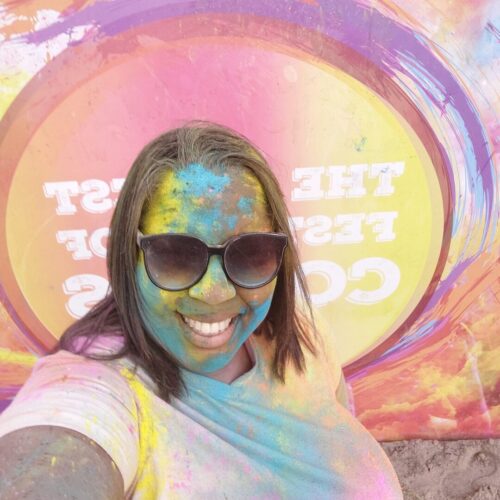 The Festival of Colors is a time to celebrate spring, love, and harmony. It is Hindu in nature. The expat population in Oman is around 2 million (out of a total population of 5 million). The majority of expats reside in the capital city of Muscat. The largest group of expats in Oman are Bangladeshis and Indians, hailing at around 500K each. I live around an hour and half outside of Muscat in Nizwa, which makes it easy to venture to the big city to have a bit of fun such as the joy I had attending the Holi festival.
This was the first time Oman has been able to host a Festival of Colors since 2019, the pre-pandemic days. The organizers Axis Events had a huge task ahead to accomodate the festival goers at the beach in Al Bustan Palace, a Ritz-Carlton hotel but they did not disappoint. The festival included everything from an array of organic color powders, food, drinks, a rain dance wall, and even fire dancers.
I highly recommend the Oman Festival of Colors events for expats and visitors alike to the region. Have you ever attended a Holi Festival in your area or during your travels globetrottes? If so, comment below letting us know all about it. As always, happy globetrotting GTs!