By Chantal Blake
In May 2018, House Hunters International featured a Black American family from Pittsburgh as they settled into life in Chiang Mai, Thailand.  The family of four shared their desire to be in closer proximity to Afghanistan where husband and father, James McNair, works as a network engineer. By the time the recorded program aired, Rukiya McNair and children had already moved on to Kigali, Rwanda and now reside in Dar es Salaam, Tanzania.  Needless to say, the McNairs have become experts at relocating overseas and are on a mission to show other families of color how to do the same. From Puerto Rico to Bali and many points in between, Rukiya shares tried-and-true strategies and testimonies in Melanin Migration:  The Black Family's Guide to Moving Abroad.
Melanin Migration is best suited for the dreamer aspiring to leave America but not yet sure how.  Like a primer, the guide voices unspoken truths that we hate to admit– being Black in America is no walk in the park.  Racism is a crippling part of our history but a necessary facet of our future. Black people abroad are often surprised to discover that many parts of the world welcome them with much wider arms than their own homeland.  Blackness is not a necessary cause for prejudice and discrimination. Even in less hospitable destinations, Black people are still less likely to experience police violence and hate-fueled brutality than in the 'good ole U.S. of A.'  After exploring the very real motives nudging people of color to "get out", McNair provides a planning strategy and checklist that covers both the obvious and ominous.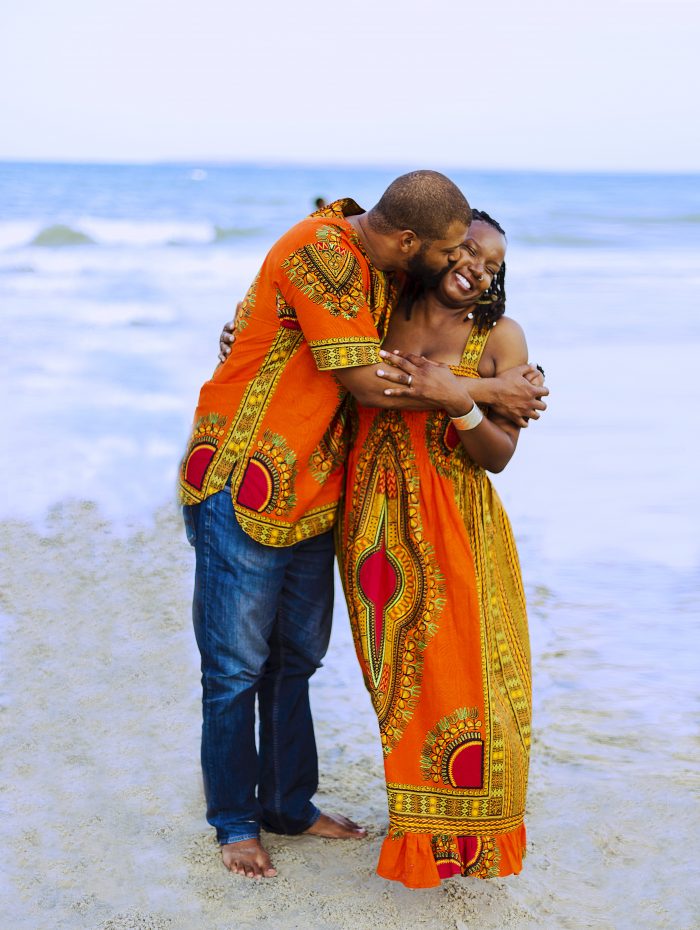 Inexperienced migrants mistakenly believe that moving to another country is as easy as taking a Caribbean vacation.  Novices forget the logistics of visa policies, employment opportunities, and the very real challenges of finding community in a new locale.  McNair examines each topic with tactical advice and an accompanying workbook replete with budgeting worksheets, itinerary checklists, and even positive mantras to address the very personal challenges and inner doubts that may plague the newly expatriated.
Migration can be full of discovery, adventure, and personal expansion, while simultaneously resulting in culture shock, self-doubt, and loneliness.  Rukiya reminds migrants to prepare for the entirety of the experience, not just the novelty. She counsels that in tough times, one must remain rooted in their purpose for moving abroad but also realize the power of intuition when navigating new terrains and unsettling encounters.  In the absence of a common language and culture, McNair reminds all to attune themselves to their gut instinct and common sense in sticky situations.
While such a guide might seem irrelevant to the frequent traveler, Melanin Migration is a great starting point for families to begin planning their great escape and putting pen to paper.  McNair additionally offers relocation consultation services in which she researches relevant information and coaches clients through the move of their dreams at Melanin-Migration.com