By Nicole Brewer
The Seychelles islands, located off the East Coast of Africa, is home to pristine beaches, delicious food and the luxurious AVANI Seychelles Barbarons Resort & Spa, which is conveniently located on Mahe island. The Seychelles are made up of 115 islands in the Indian Ocean and offers a unique mix of cultural influences from art, dining and architecture from African, European and Asian colonists to the region. AVANI Seychelles is located right in the heart of it all on the big island.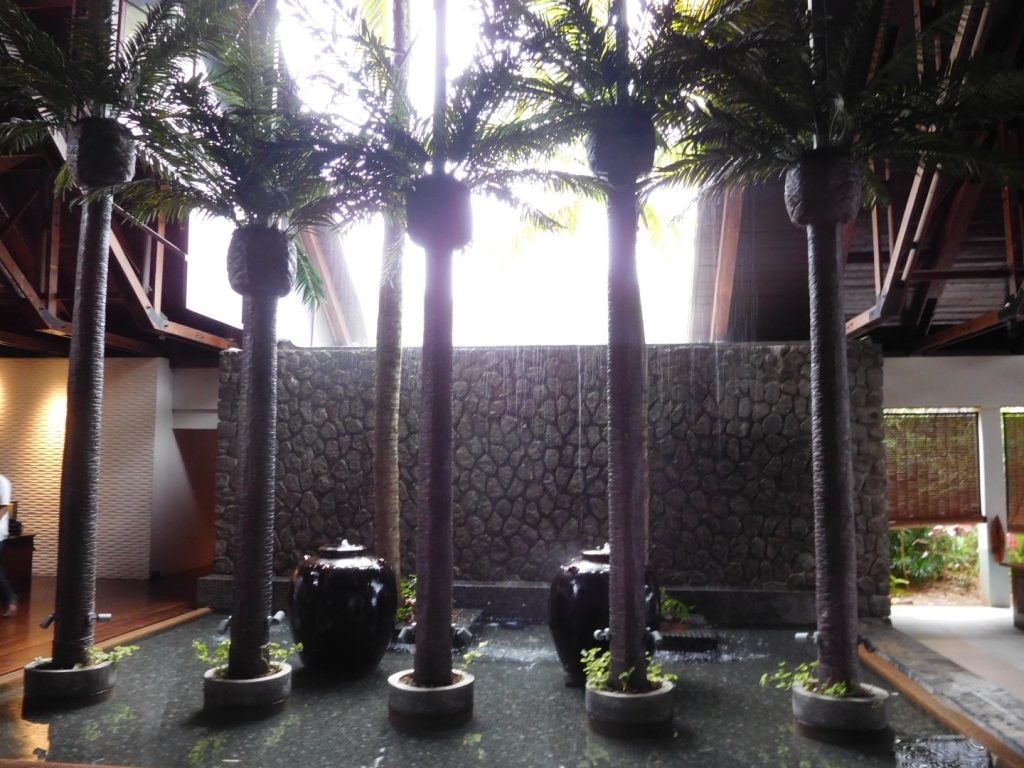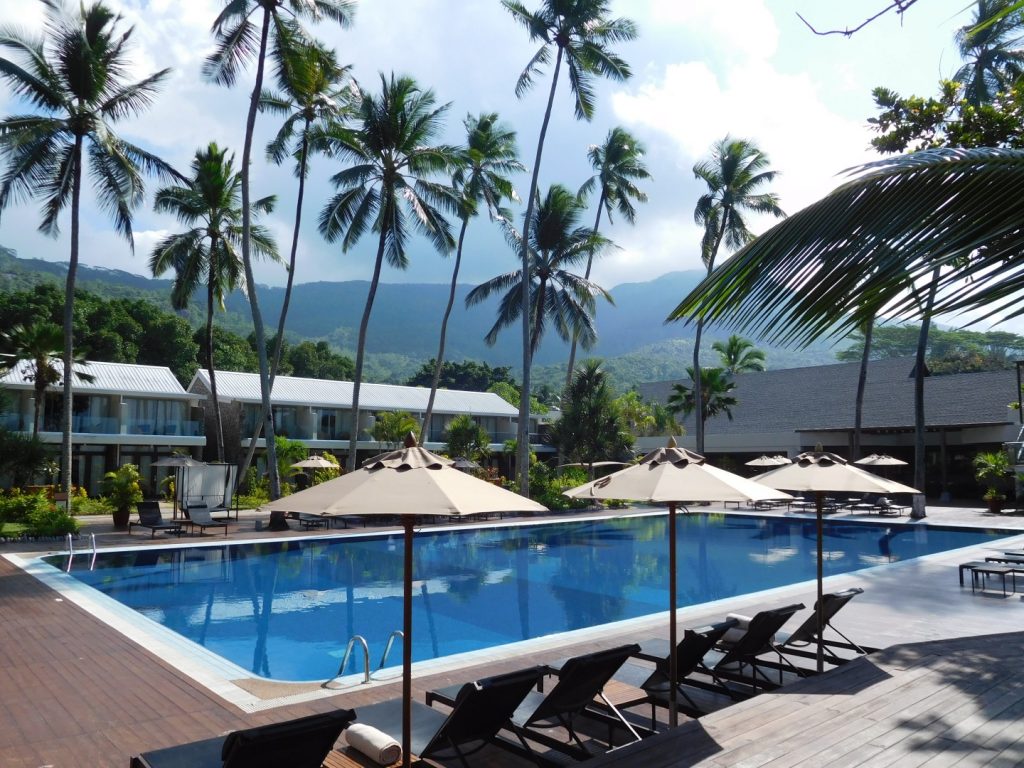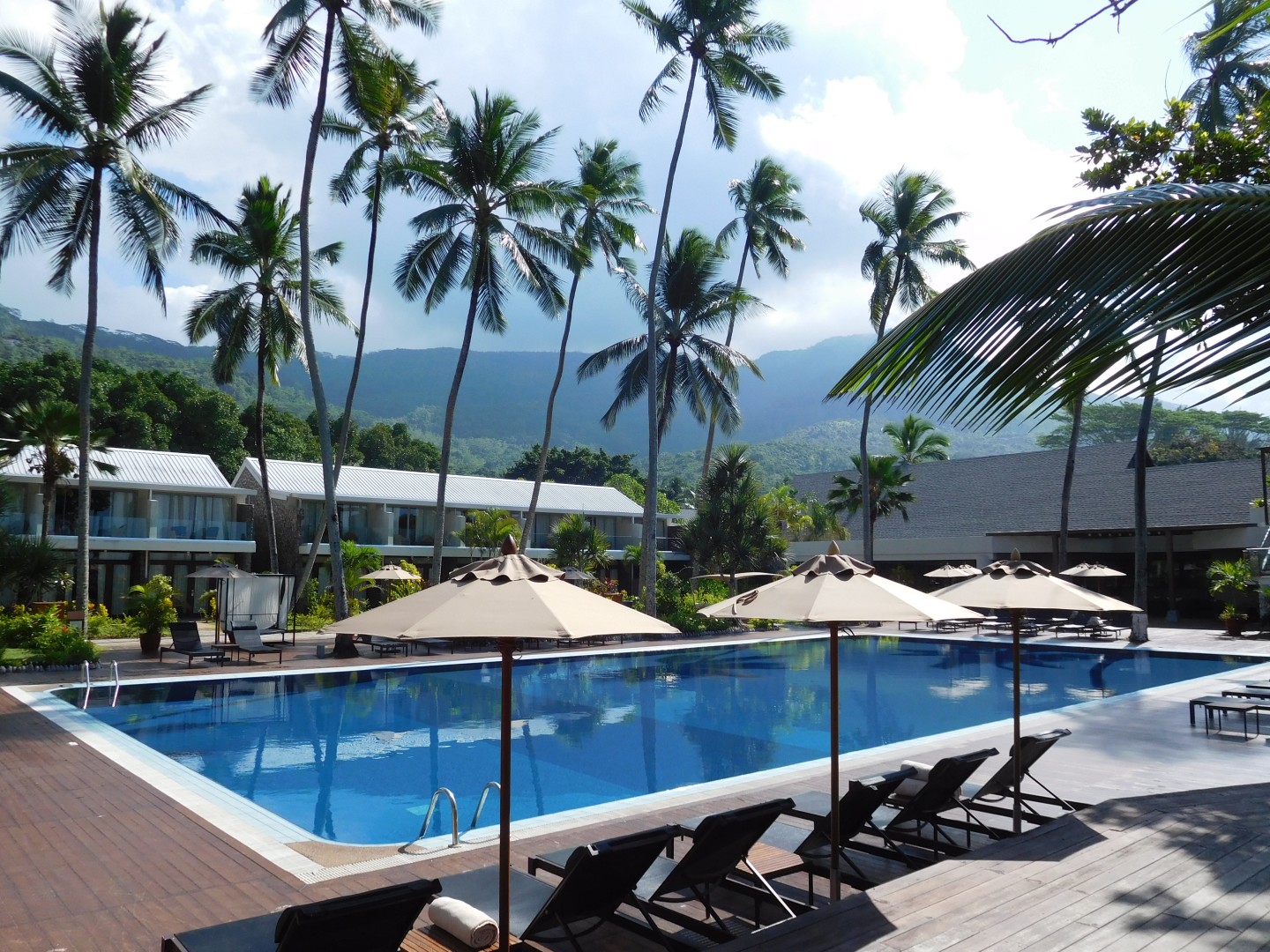 Upon entry into the resort, I was graciously greeted by the delightful hotel staff and loved the views of the open lobby with pools of water and trees. AVANI Seychelles not only offers a long stretch of white sandy beaches to relax on, but also an array of amenities for guest to enjoy including a huge outdoor swimming pool, the AVANI Spa in which I thoroughly enjoyed, a gym and also a small library area complete with computers for those that need to check in from paradise.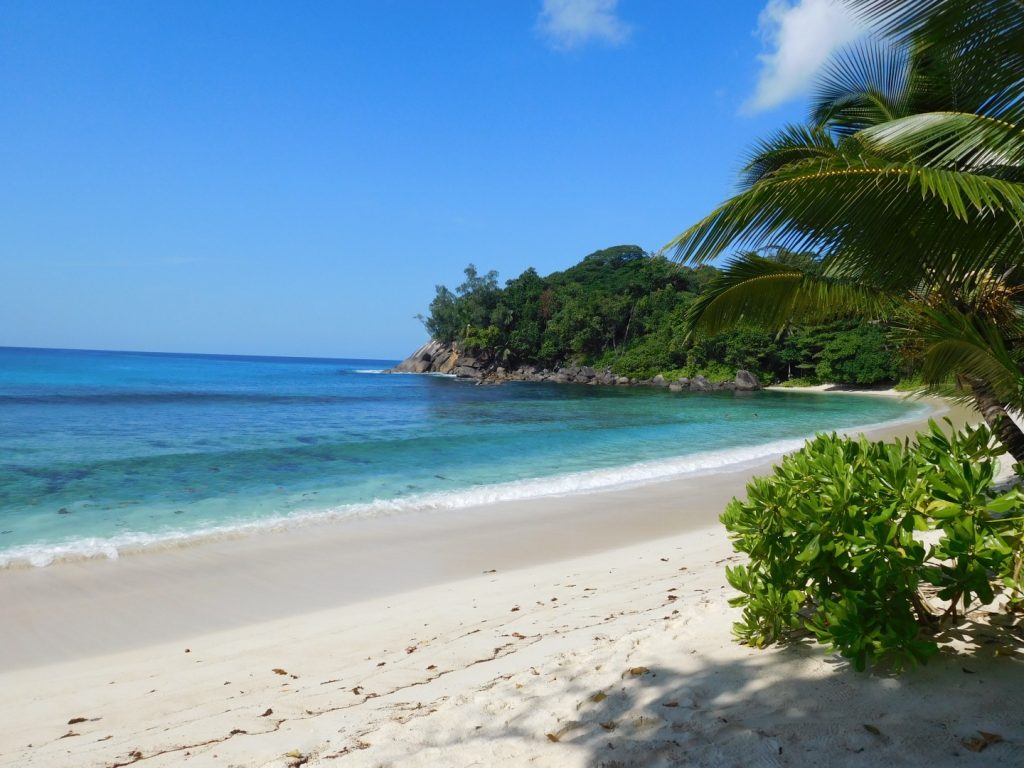 Rooms at AVANI Seychelles range from beach access rooms to garden and ocean view rooms. My suite was a beach view room located on the first floor of the hotel. It was near the spa area and beach which was great for relaxing. Room amenities included a private balcony with chairs overlooking the water, a bathroom with a deep-seated tub, which was excellent for soaking in nice long bubble baths, and a flat screen TV.
If you are looking for a fine dining experience, AVANI Seychelles also offers several restaurants to choose from during your time away in paradise. The Tamarind restaurant offers beach views while dining on Pan Asian cuisine. The modern designs of Tamarind add to the flair of the already gorgeous setting overlooking the ocean. My wok fried chicken was so juicy and scrumptious. It also offers tantalizing dishes from slow roasted duck to seared shrimps with tamarind. Guests can also enjoy nightly themed meals at the house restaurant Elements or even a romantic private beachside dining experience. For a fun night out, have a quick bite to eat with a cocktail at Gravity Bar and shisha lounge.
One of the great things about AVANI Seychelles is that they also offer loads of activities to do in and around the Seychelles islands. Register for a cooking class so you can learn how to make traditional creole fair or contact the concierge to set up surfing lessons. It was difficult to choose which excursion would suit me most during my short visit, but I decided upon a full day excursion to the West Coast of Mahe, Praslin & La Digue. It certainly did not disappoint. The tour company that works in collaboration with Avani Seychelles did an excellent job of setting up the boat cruises, fine dining lunch and a tour through Valley de Mai or the "Garden of Eden." I can highly recommend this tour as I'm sure the others including a big game fishing trip and hiking on Mahe would certainly not disappoint either.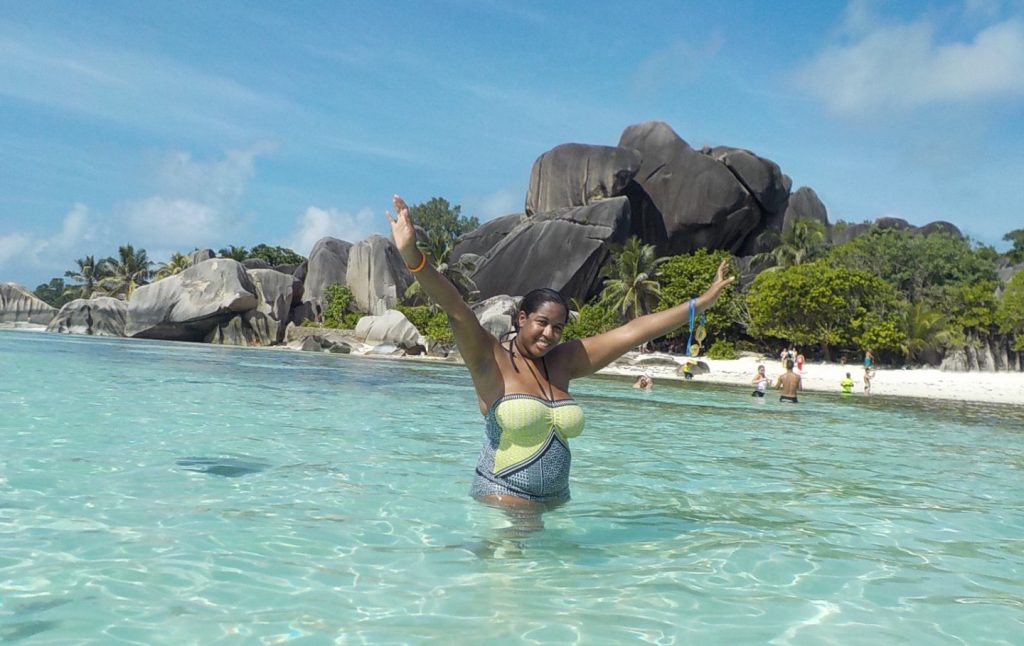 The AVANI Seychelles is an excellent choice for any globetrotter that is considering a trot to the majestic Seychelles islands soon. From the delightful staff to the gorgeous oceanfront views, the luxury and modern conveniences of the AVANI Seychelles Barbarons Resort & Spa will leave you grateful for visiting the idyllic Seychelles islands.
***Disclaimer: Please note that I was offered an opportunity to review AVANI Seychelles Barbarons Resort & Spa. All views and opinions here are my own.***