By Chantal Blake
Unbeknownst to many, Addis Ababa is an international diplomacy hub in Africa. Home to both the African Union and the United Nations Economic Mission for Africa, Ethiopia's capital is home to more than 100 international missions and embassies. If you're involved in non-governmental work in Africa, chances are a visit to Addis may be in your foreseeable future. But even tourists will find this lively city worth a visit and here are five must-see destinations during your stay.
Ethiopian National Museum
Here you'll find artifacts from one of the world's oldest civilizations including artwork, cookware, clothing and games. A replica of Lucy's bones are on display, as well as the more recent points of historical pride like former imperial thrones.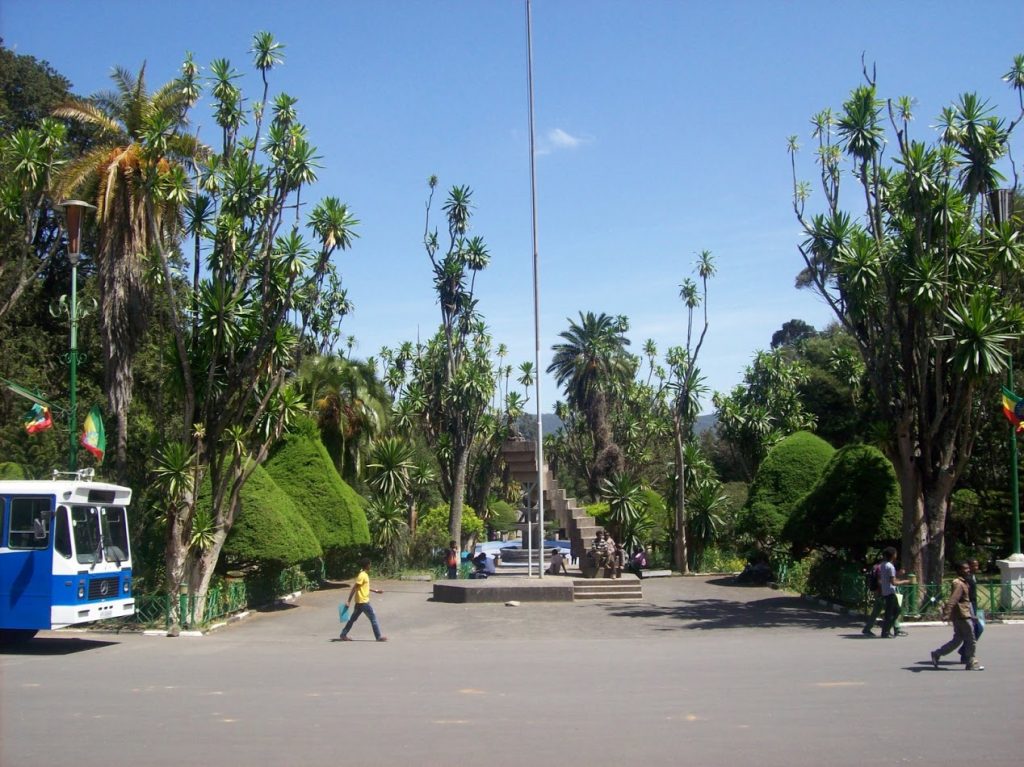 Ethiopian Ethnological Museum
Located on the Addis Ababa University campus, the museum is actually Emperor Haile Selassie's former palace. In addition to seeing the personal items from his home life, you can also learn about the various regions and customs of Ethiopia.
Itegue Taitu Hotel
Being Ethiopia's oldest hotel, it's not the most modern accommodation in town, but they offer a delicious vegan buffet every day and Wi-Fi for their guests. Take a tour of the modest hotel rooms and imagine life before five-star luxury.
Meskel Square
This bustling intersection and square is an important place to know. If you're taking a long-distance bus outside of Addis, this is where they will most likely depart. Similarly, if you're an athlete, this is where many of Ethiopia's famous and aspiring athletes train in the early hours of the morning.
Mercato
At Africa's largest open-air market, you can shop for nearly anything. Haggling and bargaining are the norm here, as well as pick-pocketing, so guard your valuables wisely.
Chantal Blake is a travel writer currently based in Turkey. Her writing has been featured online and in-print and covers themes of family travel, veganism, and migration.  Follow her work at www.WayfaringGreenSoul.com.