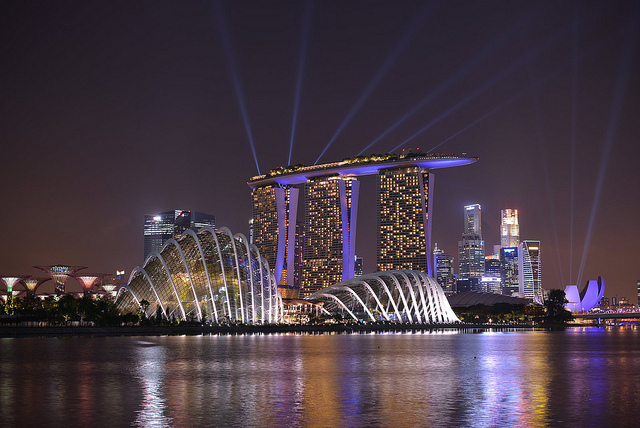 By Nicole Brewer
Singapore is one of my favorite cities in the world. It is home to glorious architecture and scrumptious food. While many may know not to miss the Merlion or the Singapore Flyer, you may be wondering what other attractions and sights are must-sees while visiting this magical city. There are plenty of
a
m
a
z
i
ng
a
re
a
s
t
o
s
t
a
y
i
n
S
i
nga
pore
from Orchard Road to Clarke Quay.
You can't go wrong when choosing a hotel. Check out this list of the top things to do and see on your next visit to the Lion City.
Visit the Gardens by the Bay
For an experience like no other while visiting Singapore, you must head to th
e
G
a
rde
ns
b
y
t
he 
Ba
y
. It was voted as the #1 attraction in Singapore by TripAdvisor, and no wonder — whether
you're looking for a beautiful place to enjoy fine dining or shopping, you'll have your pick at the Gardens by the Bay. It features restaurants that range from IndoChine, which offers a blend of Indochinese and Western cuisines, to the Children's Garden Cafe. Visiting the gardens is an amazing experience, with displays ranging from the Supertree Grove to the gorgeous Flower Dome.
Dine and Shop at Clarke Quay
The riverside developmen
t
Cl
a
rk
e
Q
ua
y
is home to fancy boutiques, fine dining, and bustling bars and clubs. It is located on the picturesque waterfront, making it the perfect place for a romantic night out with your partner or for taking a stroll by yourself to see the sights. The area offers the Bamboo Bar at The Forbidden City, the Bar Cocoon, and the Lunar Asian Fusion Bar, where you can view fantastic shows. You will not be bored during a visit to Clarke Quay with its array of pubs and clubs, which make it one of the hottest areas for Singapore nightlife.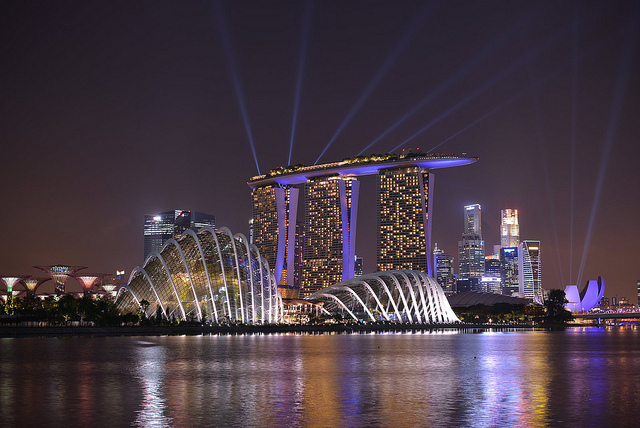 Overlook the City Atop of the Marina Bay Sands SkyPark
I would be remiss to not mention heading to the architectural masterpiece of the Marina Bay Sands, which features the most glorious SkyPark in the land. The
M
a
ri
na
Ba
y
S
a
nd
s
S
k
y
P
a
rk
observation deck is open to both guests of the hotel and the public. Located 57 floors above ground in the heart of the city, visitors can take a peek atop the Marina Bay Sands to view the entire landscape that Singapore offers. The most popular place to see here is the magnificent infinity pool. I recall having a cocktail sitting by the pool a few years back — I'll never forget how luxurious it felt at the Marina Bay Sands SkyPark.
Enjoy a Day Out at Universal Studios Singapore 
U
ni
ve
rs
a
l
S
t
udi
os
S
i
nga
pore
opened its doors in 2010 and has delighted families and tourists 
over since. The park is a huge part of the billion-dollar Resorts World Sentosa Development project. It reenacts taking a stroll down Hollywood Boulevard, unique in Asia. It depicts other global areas such as New York, a sci-fi city, and even ancient Egypt, allowing kids to experience the Revenge of the Mummy ride, among others.