By Nicole Brewer
Last weekend I had the distinct pleasure of dining at the gorgeous Hakkasan restaurant located inside Emirates Palace in Abu Dhabi. Hakkasan is an award-winning Cantonese restaurant that is one of several fine-dining restaurants in the Emirates Palace. It features not only a stellar restaurant, but also a bar and lounge, in addition to four private dining areas. The decor is decadent and befitting for a queen as it is adorned with carved wooden screens, marbled Chinese images and lavish embroidered furniture.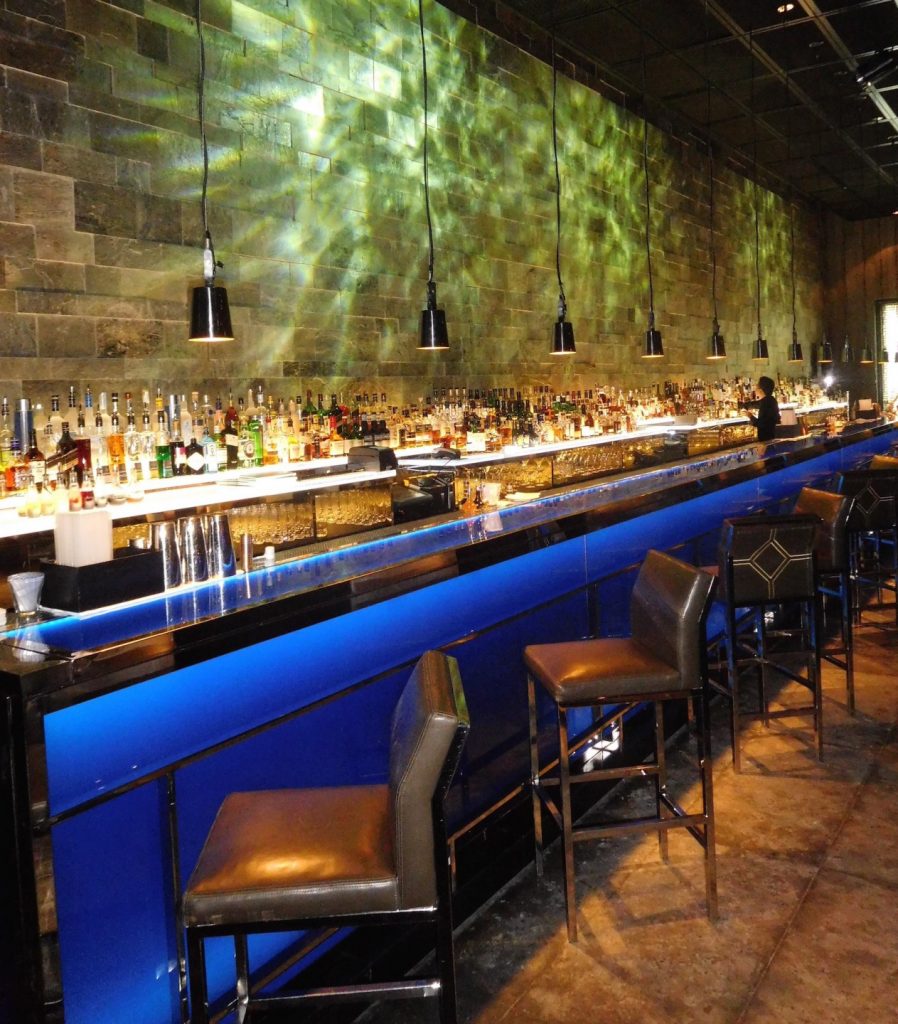 I was graciously seated at a table inside due to the rainy weather, but the outdoor patio seating is surely a sight to behold on a clear day overlooking the Palace grounds and city. Hakkasan offers an outstanding Friday brunch selection where you can choose from an array of Asian dishes for your starter and then move on to a delicious main course and a buffet of fine desserts. Chef  Lee Kok Hua whipped up a bowl of soup for me try from the buffet line.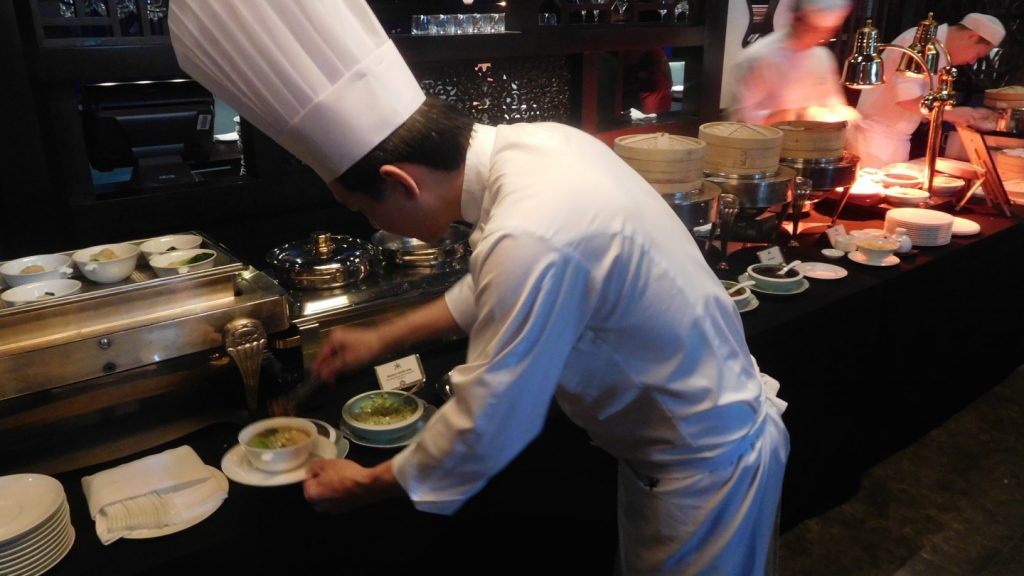 The Hakka Brunch offers several selections to choose from including: Unlimited selected non-alcoholic cocktails, soft drinks and jasmine green tea; Unlimited punch cocktail with selected spirits, wines and Chinese beer or the unlimited NV Louis Roederer, Brut Premier Champagne along with all of the options from the other two selections.
I thoroughly enjoyed the vast variety of  steamed dim sum selections including Crystal dumplings with pumpkin, pine nut and Scallop shumai, Fried and baked selections of dim sum including scrumptious chicken taro croquette, crispy sea prawn and foie gras sauce and black pepper pumpkin puff. I can't forget one of my favorite Asian dishes that was on the menu Peking Duck drenched in a delicious sauce. I Almost forgot to save room for the mains after this ample selection of non-ending starters!