By Nicole Brewer
The Ritz Carlton Bahrain hotel is home to a vast array of luxurious and sumptuous dining options. I thoroughly enjoyed my Experimence (Experiment + Experience) at Plums Ritz Carlton Bahrain that featured 10 courses of amazing dishes. I also loved relaxing at the Ritz Carlton Bahrain Spa as well. On my last day before departing Bahrain I managed to have one final delicious meal at the award winning Italian Primavera Restaurant, which is also known as the "Trattoria Moderna." It features authentic Italian cuisine, which is one of my favorites so I was surely in for a treat dining here.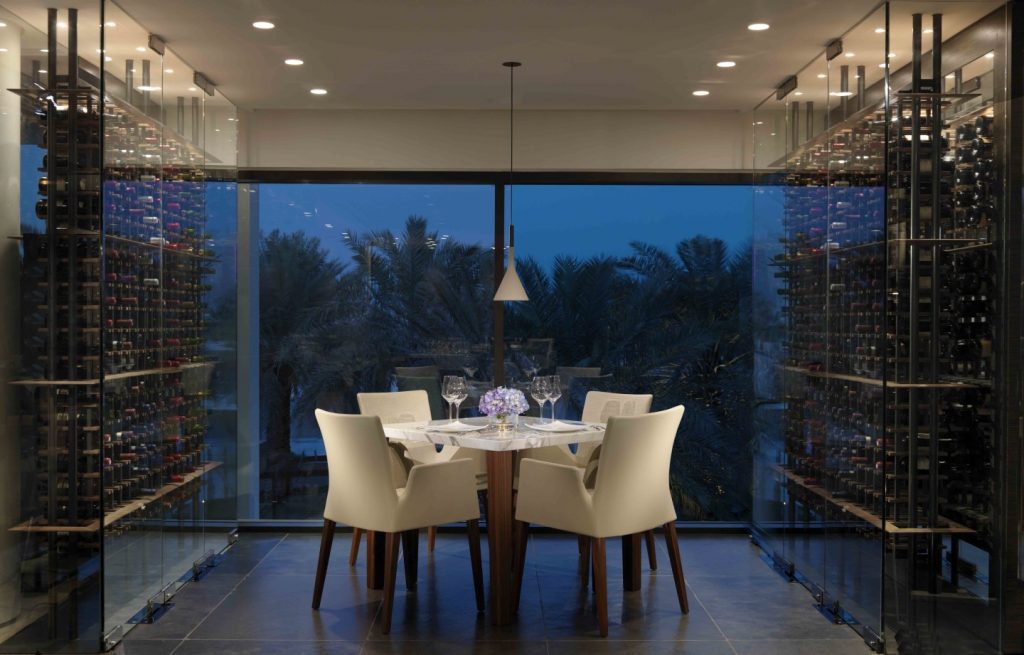 The duo of top Chefs Oliver Glowig and Alfonso Ferraioli created a menu that offers Italian staple dishes like homemade pasta to several specialty dishes that consist of a fusion of Italian and local food. The fully Italian staffed restaurant was very accommodating. Before I could think about ordered my first appetizer, the chef delighted me with a special treat of Italian staples including fragrant tomato Bruschetta, olives, cheeses, a light vegetable panini  with rocket salad and a divine Prosecco wine. Mind you, this was before the appetizer, in true down home Italian fashion.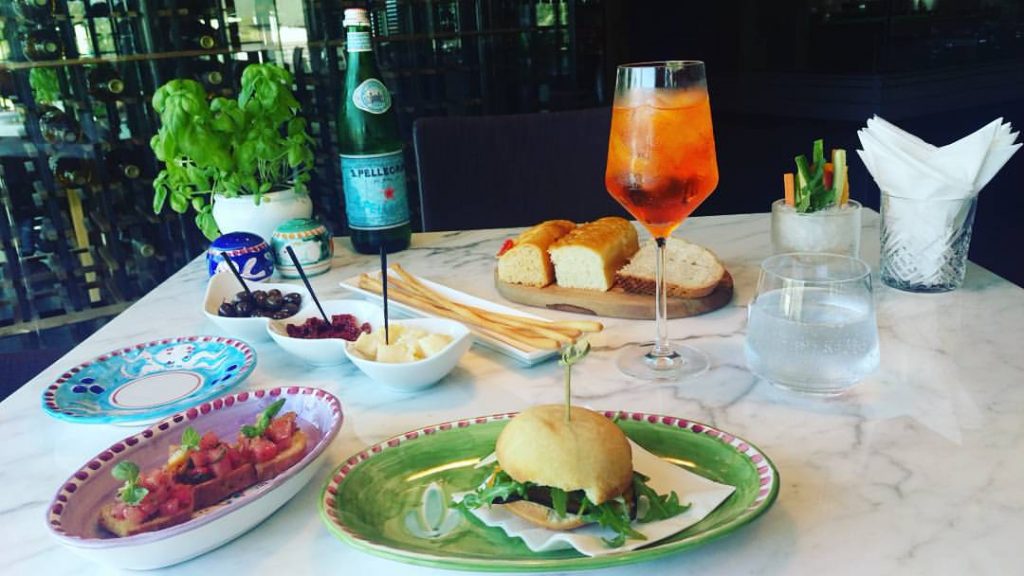 I absolutely loved the ambiance of the restaurant as well. I was able to have a front row seat to the chefs with the huge glass windows to the kitchen, in order to see them create the masterpieces of dishes that I dined on. The Primavera menu offered plenty of antipasti creations to begin with including Eggplant Parmigiana and grilled Octopus. However, I opted for the Tuna Carpaccio which came with pasta salad and an interesting basil yogurt on top. I was pleasantly surprised at how well these ingredients worked together. It was a fantastic fusion for a starter that I would highly recommend.
Next up on the amazing meal line-up at Primavera was freshly made ravioli capresi stuffed with loads of caciotta cheese, drenched in tomato sauce. When I tell you this dish was divine, ohh I'm craving it as I type this ;-). While it was pretty filling, I had to save room for my upcoming main course of a mixed grill fish platter including Hammour which is common to the region, grilled squid, succulent local seabass and prawns. If you are a seafood lover like I, you will be highly pleased with this amazing selection of fish specialities that are available in the region.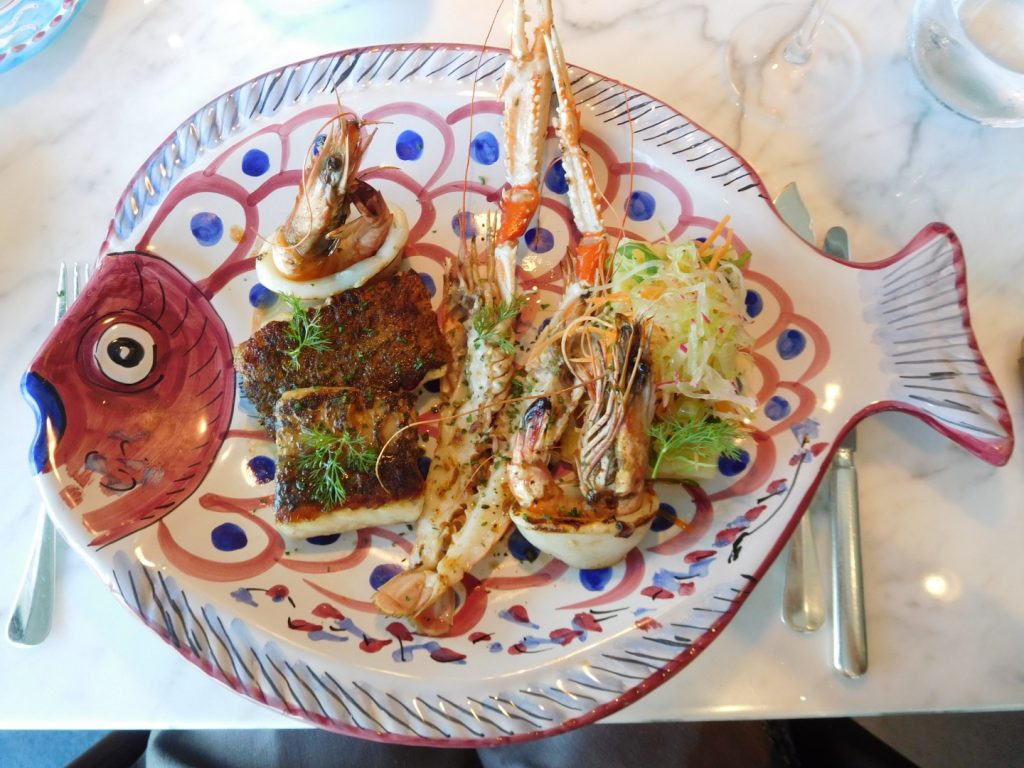 Last but certainly not least was the variety or desserts (Dolci) that are available at Primavera. I had the option of choosing from a Neapolitan tart with ricotta ice-cream to goat cheese foam with strawberry sorbet. The chef was gracious enough to offer me a variety of desserts to sample. It was difficult to choose which was my favorite between the Cioccolato in Cinque i.e five varieties of chocolate with licorice semifreddo; the creamy custard Tiramisu and the Caprese chocolate-almond cake with ice cream that I dined on. If I just have to chose, I've got to go with the classic Tiramisu. It was so flavorful and delicious. I can highly recommend that you enjoy a fulfilling meal at Primavera in the Ritz Carlton Bahrain Hotel on your trot to the region globetrotters! Enjoy and Happy Holidays!
***Disclaimer: Please note I was offered the opportunity to review Primavera Restaurant at the Ritz Carlton Bahrain Hotel. All views and opinions are my own.***