By Nicole Brewer
Hello globe-trotters!  So I've been inundated with inquiries about living in Oman as of late with plenty of people uber excited at the prospect of coming here to teach abroad.  While I sat upon my rooftop I felt inclined to write this piece while I pondered this life of living abroad the past few months in the Middle East. I must say that I feel like I've handled the culture shock of leaving Busan, South Korea with a population of 4 million to come to small town Nizwa, Oman like a trooper!! I've noticed that many of the veterans that are working here with me in these parts are just that, years deep in veterans of the ESL game.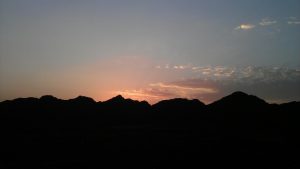 Working in a Muslim country where you hear the call of prayer 5 times a day, having to be totally covered out of respect to said culture and essentially assimilating into one of the most foreign lands I've seen is NOT a task for the faint of heart.  Yes, the pay is fantastic in comparison to some other English as Second Language jobs across the globe, but again you have to consider some of the "luxuries" one may have to give up depending upon your placement.
I've found myself missing the little things that helped me keep my sanity living in Busan such as long walks on the beach, art exhibitions and the massive amount of festivals that helped me pass the time.  Not to mention the ridiculously fast internet that they had in Asia where I could Kakao talk with friends back in USA while on the train!! (Ohhh, how I miss the metro Big time as well).  4D movies (heck movie theaters in general) are a thing of the past in small town Nizwa, le sigh.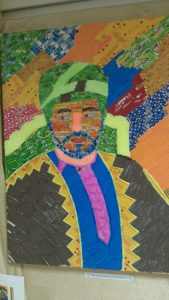 For a big time out on the town, we frequent Lulu's hypermarket since the nearest shopping mall is an hour and half away in Muscat. Yeahp, you read that right no malls in Nizwa.  So, I just felt inclined to give my fellow globe-trotters the real of my current situation here.  Yes, I'm overall having a making it work Year  and most of you see me post about the awesome trips and whatnot, but just wanted to give you all a few things to consider before you make that leap to the Middle East or rather small town life in Oman, Saudi or elsewhere.
I'm beyond grateful for the amazing friendships and relationship I've been able to form with the expats and locals here.  The gorgeous scenery and fab sunsets that I take in for sure give me an unprecedented peace of mind on the daily from the harsh life of educating young minds ;-).  I'm even more grateful that most of the young minds here are open to learning from me and eager at that. The Omani students for sure make it all worthwhile with their big hearts. Nonetheless, you have to mentally prepare yourself to teach in a classroom segregated by sex (boys on left, girls on the right).  In the end, make sure you do your research, a little bit of soul searching and alot of meditating before making your decision to trot the globe to live in the Middle East.  Peace and love.
#nicoleglobetrot