By Nicole Brewer
One word, Africa.  As I planned this particular globe trot experience I was overcome with emotion every time I thought about hitting The continent for my first but not last time, God willing.  As an ESL teacher abroad I've been fortunate enough to partake in many travel experiences in the last four years.  When the opportunity presented itself to find an Amazing deal to Tanzania from my current home Oman, I jumped at the chance.
My two roommates and myself had a short time of planning to pull off an amazing vacation.  Our first stop was a layover in Addis Ababa, Ethiopia which in due time I hope to return to for an extended visit. From there it was only a short flight of under an hour to Zanzibar. I was full of awe flying over the pristine crystal blue waters and taking in the shanty homes with tin roofs from the tiny plane. Upon initially landing in Zanzibar I was extremely excited!! Nonetheless, the first hick up of our trip came when attempting to get our visa on arrival.  To our dismay, we found out that the tourist visa for Americans was $100 compared to the typical $50 that everyone else pays, including my Canadian roommate.  The visa official even had the nerve to say oh you are a rich American so you can pay no problem. Yes, that did not sit very well with me and he heard a mouthful.  However, I was determined to not let my initial reaction to Zanzibar detour me from having a fantastic vacation!
However, disappointment number two hit us once we arrived at the Paradise Beach Resort after our costly taxi ride from the airport.  Even though the exterior of the resort was absolutely gorgeous, a few small details were not as expected. Once we entered the room we first noticed the extra beds did not have mosquito netting which was surprising. Secondly, several essentials to be expected in a resort such as extra soaps, towels and water where missing; one section of the entire room was powerless. After we voiced our concerns, (more than once), we were upgraded to a fully functional room.  Once we got over the exhaustion of traveling close to a day with layovers we were able to enjoy an incredible buffet of fresh seafood, mounds of yummy veggies and more.  The staff  which consisted of fun loving Massai and locals, as well as the amazing nightly buffets essentially made up for the not so great introduction to the resort.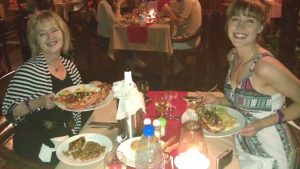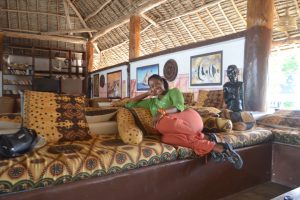 Overall we enjoyed all of the lovely attractions that Zanzibar had to offer.  We visited the infamous Stonetown on a few occasions to delight in scrumptious cuisine and decadent coffees.  One of my favorite views was atop of Lulu's restaurant where you can overlook the ancient ruins of past Omani leaders that migrated to Zanzibar many years ago.  Very ironic that the name is Lulu's as well considering in my small little town of Nizwa, Oman the hypermarket by the same name is our main outlet!!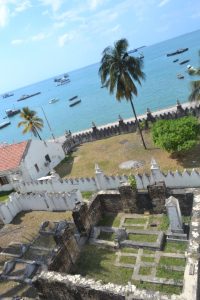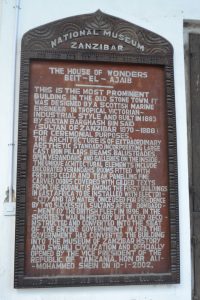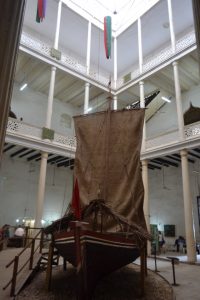 We marveled at the ancient sites at the Stonetown House of Wonders museum and also at the Cathedral Church of Christs' former slave market.  It was bone-chilling to walk through the same corridors as my ancestors were enslaved at en-route to leaving The Continent.  The precious guide that walked us through the narrow pathways and streets to find the slave market was indeed incredible. One can tell that even at his tender age (maybe 18 or 19 years old) that he was in training to make a great tour guide as he talked about the history with such zeal and enthusiasm.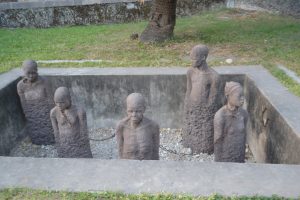 My other main attractions that are worthy to trot the globe here to see were the cute and lively Colobus monkeys at the Jozani Forest National Park.  It was nice to see monkeys that weren't scary like the ones in Southeast Asia can be lol! No taking of caps/food or more from these adorable little monkeys. They were super friendly.  Honestly out of all of the attractions though I most enjoyed our trip to one of the reknown Spice Villages that Zanzibar has to offer.  From the sweet tour guide, the Amazingly delicious fruits we were given to eat throughout the tour, the cute little boy that showed us his growing love for learning the family trade, this was a tour that could not be beat. We were grateful for Paradise Resorts' manager recommending this to us as a must see. Therefore, I'm paying it forward to you globe trotters! Hopefully you'll get a chance in the future to experience this magical globe trot experience as well ;-).