By Nicole Brewer
Ocean City, Maryland is home to stellar beaches for relaxation in the sun for travellers. There are plenty of things to do and see here such as spending time at the Oceans Down Casino or having a family fun day out at the Jolly Roger Amusement Park. Enjoy this Atlantic resort town at one of the many hotels in Ocean City available to a globetrotter. Here is a roundup of Ocean City's best boutique hotel stays.
Weekend Escape at Carousel Resort Hotel and Condominiums in Fenwick Island
Carousel Resort Hotel and Condominiums is located right by the ocean and offers loads of fun at the nearby clubs and Ocean City nightlife. It features 239 guest rooms that offer furnished balconies, full kitchens with washers/dryers, and refrigerators. Hotel amenities include three pools for swimming or unwinding, a game room, and even an ice rink. There is something for every type of traveller at the Carousel Resort Hotel and Condominiums.
Enjoy Family Fun at the Fenwick Inn
Travelers can have an enjoyable family escape at the Fenwick Inn, located in North Ocean City. There are plenty of things to do nearby such as the Thunder Lagoon Waterpark, the Ocean City Boardwalk, and Los Treasure Golf. Rooms offer a host of amenities including a wet bar, complimentary Wi-Fi, and TVs with premium channels. There is also a 24-hour front desk available at the hotel to assist with all of your needs.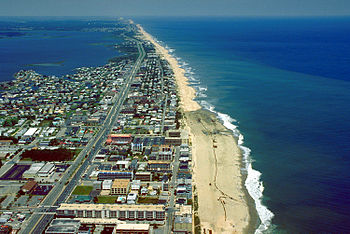 Have a Rocking Time at the Retro Flamingo Motel
The Flamingo Motel is located within a short distance from popular Ocean City attractions including Jolly Roger Amusement Park, Ember's Island Miniature Golf course, and the Roland E. Powell Convention Center. The non-smoking rooms are perfect for families and feature free Wi-Fi, flat screen TVs, and balconies with ocean views. The hotel also offers an indoor and outdoor pool with a sundeck, as well as tour assistance.
Quaint Peace Available at Harrison Hall Hotel
Budget friendly tourists will be thrilled with a stay at the Harrison Hall Hotel. It's near plenty of things to do like amusement parks, arcades and mini-golf courses, making it a great choice for families. The rooms offer amazing views of the nearby ocean, free Wi-Fi, and cable TV. Hotel amenities include an onsite lounge and restaurant, bicycle rentals are available, and a huge outdoor pool is available for great fun also.
Affordable Ocean City Choice at Plim Plaza Hotel
The Plim Plaza Hotel is located right on the boardwalk close to Ocean Bowl Skate Park, Trimper's Rides, and Inlet Park. Rooms at the Plim Plaza Hotel include beach themed designs, complimentary Wi-Fi, free toiletries, and quality air-conditioning. Hotel amenities include umbrella and chair rentals available for the beach, complimentary coffee, tea and newspapers, as well as an outdoor pool with three Jacuzzis. This affordable hotel is great for those looking for a cheap getaway to Ocean City.
So no matter if you are looking for an Ocean City hotel featuring a host of amenities or a more budget-conscious choice, we've got you covered with these boutique stay options.'
**This is a sponsored post opportunity via Hipmunk with their #HipmunkBoutiqueHotels Project. The content is my own.**