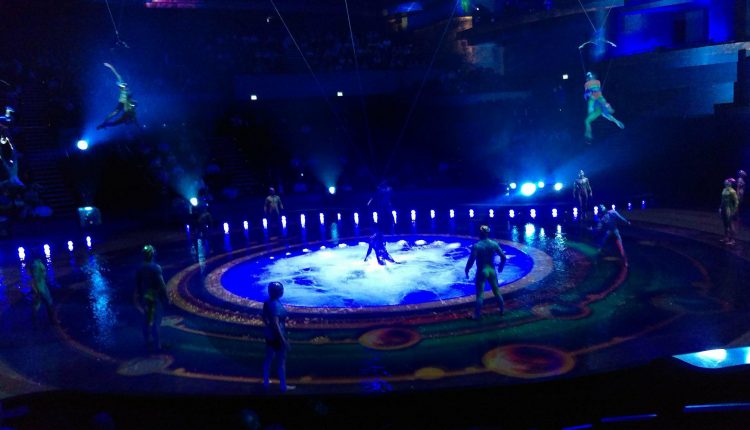 By Nicole Brewer
Greetings globetrotters! I hope all is well and Ramadan Mubarak to my GTs based in the GCC.  A couple weeks ago I visited Dubai. While there, I managed to attend the number one show in the region, La Perle by Dragone. World-renowned Artistic Director Franco Dragone is also the production artist that puts on Cirque du Soleil, so they are familiar with grand shows. Nevertheless, La Perle at Al Habtoor City is grand in its own right, with it being the region's first ever permeant Vegas-style show located in the heart of Dubai.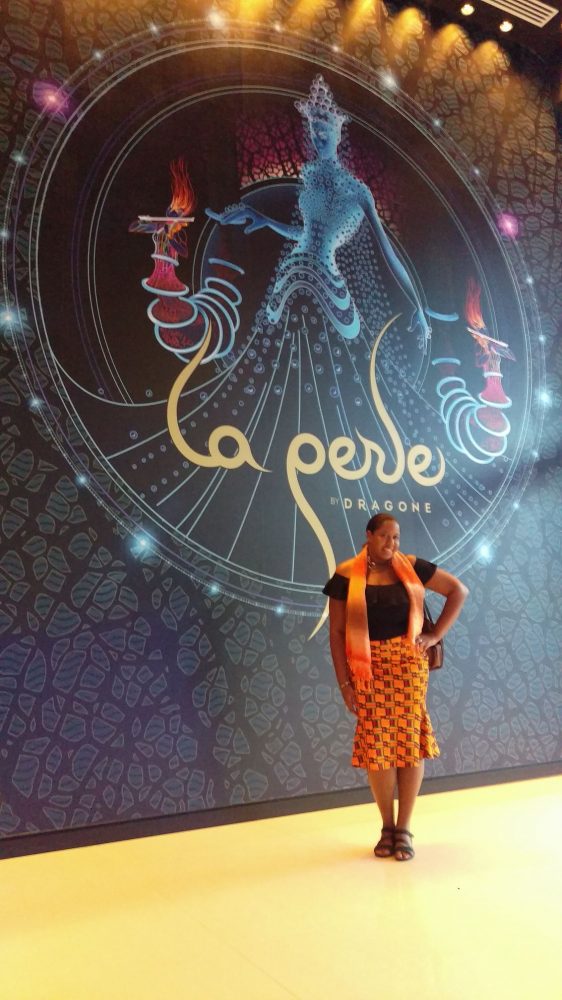 The show lasts for 90 minutes, but time flew as the breath-taking performance on a dry/wet stage takes the audience through highs and lows of mystical whimsy. La Perle is inspired by the spirit of Dubai from the past to the present, featuring a massive 860 square meter aqua-stage that delivers stunning feats in, on and above water.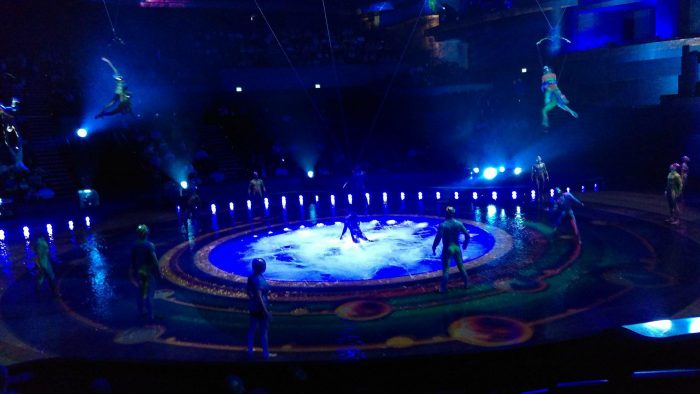 The show centered on a young girl being chased. While some parts seemed a bit arbitrary, overall the beautiful scenes and vignettes made up for it. Some of the highlights from the show included death-defying stunts, including performers doing massive falls into the pool in the center of the stage and another performer jumping about a constantly rotating space wheel.
Unfortunately, due to safety concerns and technical difficulties, production decided to stop the scene with the men on motorbikes, who were to perform a Globe of Death sequence, where circus style bike riders ride their bikes inside of a huge sphere hanging from the ceiling. I was happy that they decided to be better safe than sorry since it seemed that some of the tension wires were slightly loose.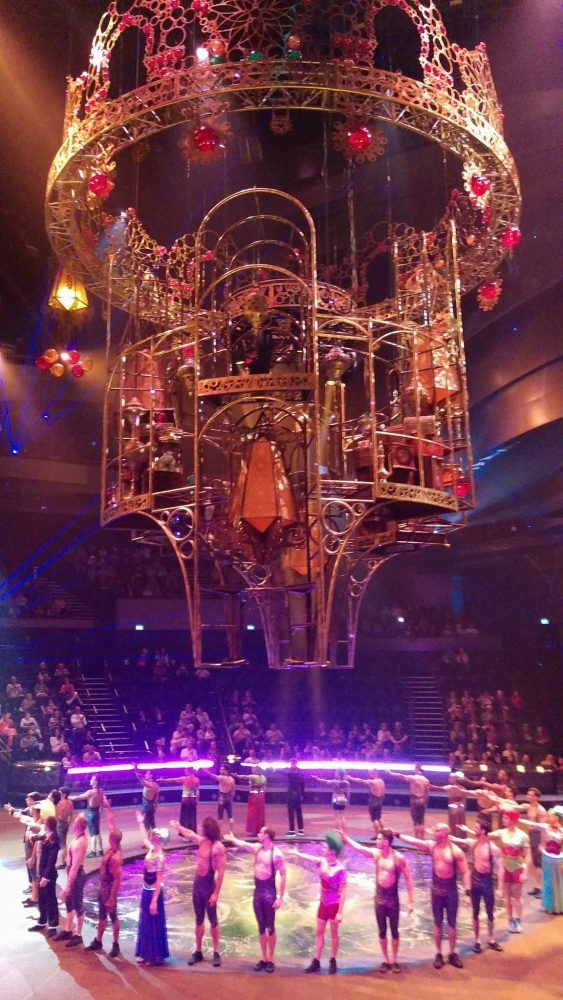 The storyline which focused on a damsel in distress and a prominent male figure attempting to rescue her while creatures and people from all over was a common theme told in a fairy tale like setting, nevertheless, they did it beautifully. The production featured performers from all over the globe, with the troupe being male performer heavy. The part that I enjoyed the most was the seamless acrobatics on top of the stunts. Of course, the soothing aquatic elements added a nice touch as well.
They host two shows per night and thus 10 shows a week for visitors to delight upon.  Overall I can highly recommend globetrotters to take in the La Perle show if time permits during your visits to Dubai. Tickets start from Dh400 online and at the box office.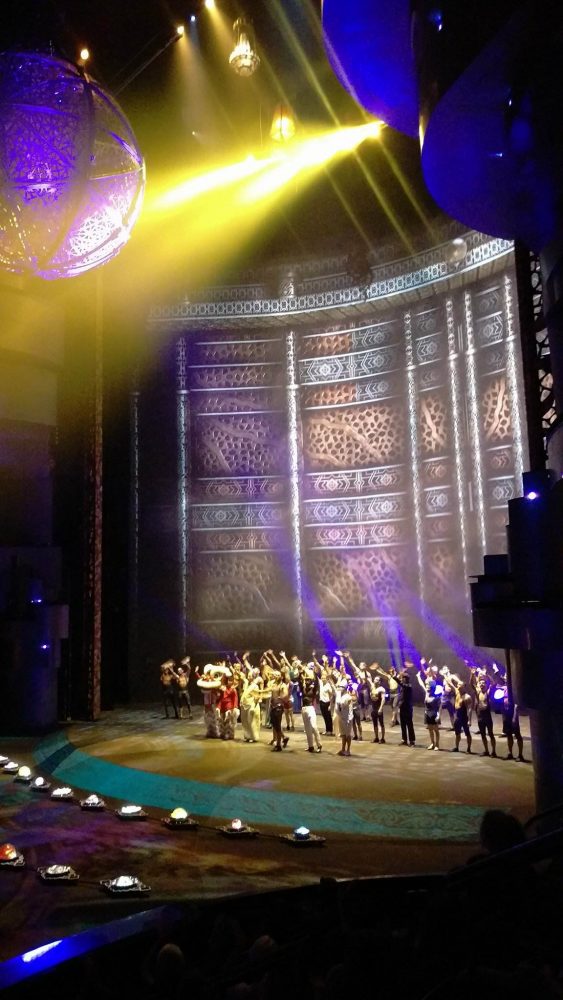 ***Please note I was offered a free media ticket to La Perle in exchange for my honest review. All views and opinions are my own.***