By Nicole Brewer
Greetings globetrotters! I hope your 2016 is off to a fabulous start. I'm excited to bring to you another amazing globetrotter of the month for January from the iluv2globetrot travel community Rachel Jean-Baptiste, who is currently located in South Carolina. She's an inspiring globetrotter who dealt with the transition of returning back to USA and getting ready to transition back into life abroad. Check out her interview below and feel free to engage in dialogue in the comments section below if you can relate to Rachel's story. Enjoy GTs!
Can you tell the I Luv 2 Globe Trot community a little about yourself (where are you from, what do you do, where are you currently based, hobbies etc).
Good Day, GlobeTrotters! Small talk about me, well, the parentals named me Rachel Jean-Baptiste, but I dubbed myself Kimora Amaya Rei! I was born and raised in the Lower East Side of New York, but SC is my homebase for the next two months as I save up and transition back into the expat life. I am a domestic goddess, mother of three fur babies and a newly engaged woman! That in itself is a full time job that takes some adjusting to. Phew!
As of late, I have been focusing on projects as a freelance model, writer and photographer. However, my most proudest accomplishment was securing a remote ESL position with my headquarters in Beijing, China! It allows more time for leisure travel, more physical connection after years of being in a long distance relationship and more energy to foster my passions like sports, crafts and acting.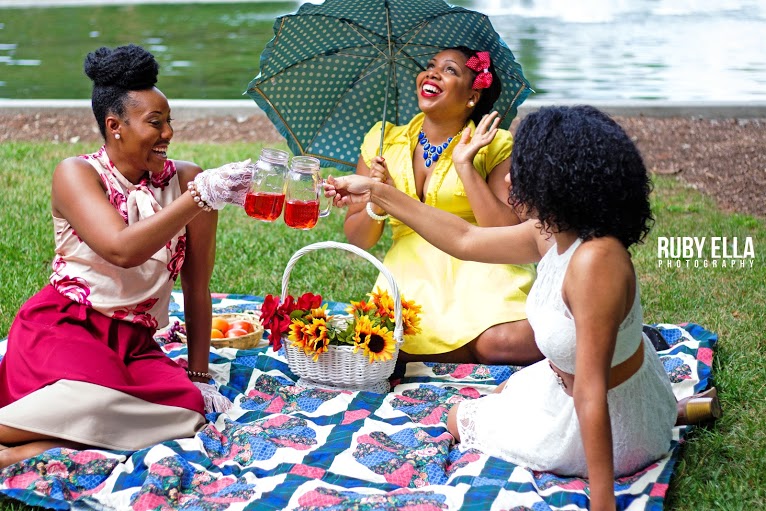 How many countries have you traveled to?
Destiny has whisked me away to Hungary, Jamaica, Spain, South Korea, Japan, Switzerland and China, thus far! Before traveling became a fad, I was just doing it to escape and make a living. I have tried to stay true to that, despite the desire to collect stamps and awesome pictures. In doing so, each trip has a special meaning for me and in the very near future, traveling to celebrate life will be my personal reason for the season!
What is your dream destination and why? (think bucket list destinations).
That's a good question. I don't have a dream destination, but I do dream of meeting that place which fosters and sustains a level of homeostasis. Wherever that place is, I dream to find it! That is the best nomadic hippie response I have for you. Honest and aware of my health as a whole is what I consider fun!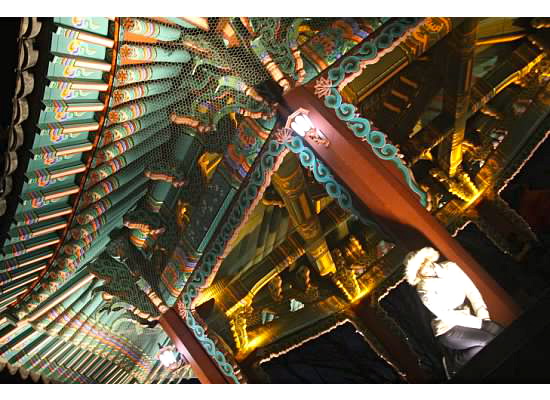 What made you decide to live an expat lifestyle abroad and how was the transition for you once you returned home from being abroad?
This may sound crazy, but I really didn't decide, but rather accepted. It all stemmed from just being told I've earned a scholarship to study overseas for stellar academics! From that moment, I realized that education would be my ticket around the world. Then another opportunity rolled in where a private school in Korea wanted to hire me. Of course, I thought it was a scam. But I dove in head first and took all my eggs with me. So either way, I had to survive and find a way to earn money. Then I found myself working with babies and teaching Sign Language in Japan. After a few university contracts in California for the summer, I woke up learning I had 3 sisters in Haiti whom I soon plan to visit.
[Inhales deeply] The transition home has been one heck of a ride, but I wouldn't change a thing about it. Knowing that the woman I met after college, is the woman who proposed to me a couple months ago, makes reverse culture shock and everything else worth it. I'm living in my destiny!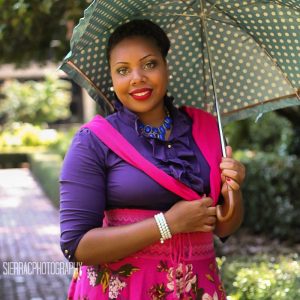 What are some challenges you have faced trotting the globe?
I'm a pretty optimistic person, so aside from the lack of everflowing 'coints', I don't find that I've had many challenges! I'd like to consider them, learning opportunities. In all honesty, the biggest challenge is overcoming my own FEAR of the general public in that country. Why? Well, my Fiancée assumes a very masculine stature and demeanor, despite her lovely curves. Onlookers easily assume we are a couple. With the world in the state of emergency the way it is now, it is often in the back of our minds if we would be the next victims of a hate crime, or other things along those lines.
Where was your most recent travel destination you trotted to?
So glad you asked, because although this destination was stateside, it was THE MOST meaningful trip thus far. I found my Haitian relatives in Connecticut, November 2015! We are working to get me over to Haiti this year to meet my sisters! Stay tuned…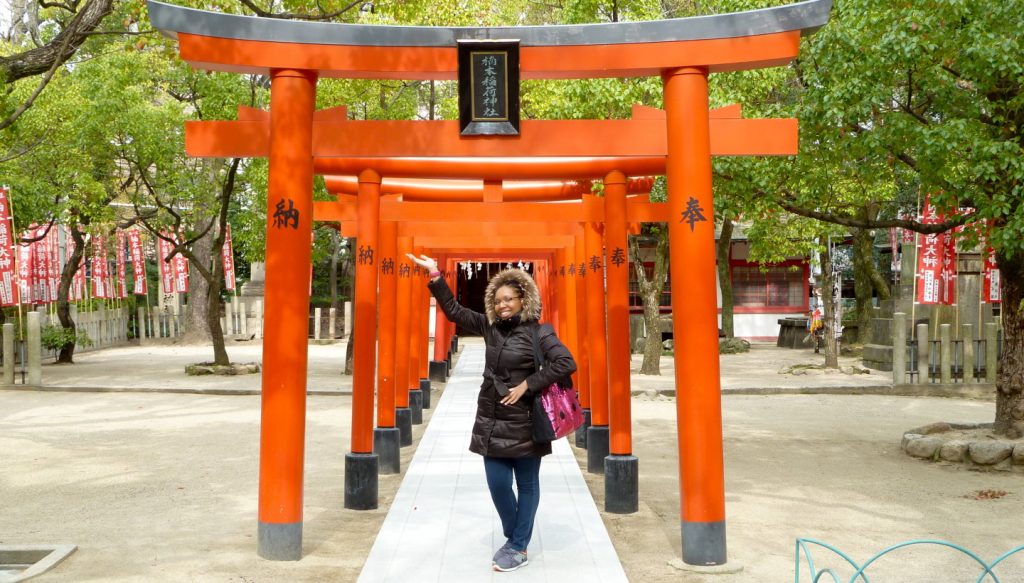 Which, if any, foreign languages do you speak?
I speak conversational Japanese and Korean, self taught through immersion of culture. English Sign Language is my third language and Spanish is my second! I used to speak Hungarian, but soon lost all knowledge of it over the years. I now find myself using my French skills with my new found Haitian relatives, so that's exciting!
What do you have planned for yourself next? (any projects you'd like to promote, etc).
I don't like to talk too much about my future plans. The wind direction and wave intensity generally influences what I am doing at a given moment. With that said, I generally invest in myself and my skills, so that I stay ready. I grant much of my success to just being prepared when the opportunity presented itself! However, I will say my future includes building my virtual classroom while living overseas as a family with my three furbabies and soon to be wife! We're working on a life goal of leisure travel at least 50% of the time.
Would you ever consider the expat lifestyle to assist with your globe-trotting?
Been there. Done that. Got a T-shirt! The lifestyle certainly gave me reason to travel to places I would not have put on my own bucket list per se. Overall, I actually feel like it hindered me in a sense. All the times I have lived as an expat, I found that I still lived and worked as a local. Long hours at my main job, in addition to a side hustle to maximize my savings. Too much adulting!
I wasn't that person who ran on fumes country hopping on the weekend. I've actually been in a long distance relationship in the past for 6 years and we generally travelled around the country where I was living, when she came to visit. Unfortunately, hitting up different cities in the countries where I've settled didn't quite satiate my lust for trotting the globe.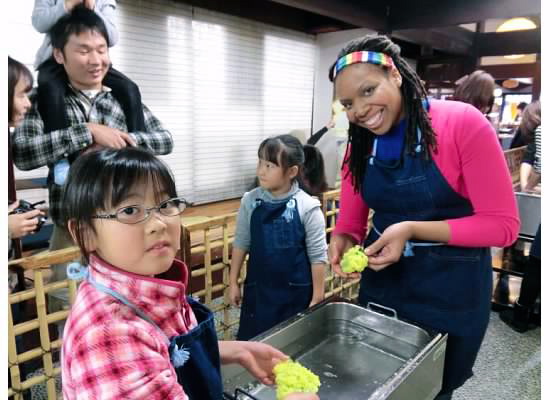 What are some words of wisdom you would like to give to future inspiring globe-trotters and expats?
Don't just do it for the Vine, or whatever you kids are saying nowadays. LOL! Do it for you, at your own pace, to your own standards. Don't allow anyone or anything else determine the value of your journeys or lack thereof. We all have a story to tell. Be the author of your own passport and OWN IT! If you don't have one yet, GET ONE!
Follow me on….
Twitter: @KimoraAmayaRei
Instagram: @kimora_amaya_rei