By Nicole Brewer
I'm excited to introduce to you our latest GT (globetrotter) of the month Carys 'Matic' Jones of the UK. She is a fellow expat loving globetrotter whom I met while we taught abroad in South Korea and an active member of the iluv2globetrot travel community. She recently returned home from another stint in Asia, teaching in Laos and is dynamic as she is Carysmatic from educating the youth to dropping dope rhymes and poetry. Check out the below interview to get to know more about her here. Thanks GTs.
Can you tell the I Luv 2 Globe Trot community a little about yourself (where are you from, what do you do, where are you currently based, hobbies etc).
I'm from Birmingham, England. I was born in Plymouth and lived in Belfast and Bristol before moving here at the age of nine, but I consider Birmingham to be my home town. I just moved back here after teaching at an international school in Vientiane, Laos. Prior to that, I lived in Seoul, South Korea for over 5 years where I worked as a teacher and voice actor. I'm a poet and a drummer so I'm often writing, gigging, and running workshops, though I'm still settling back so work is a bit thin on the ground at the moment.
How many countries have you traveled to?
27 at the last count.
 What is your dream destination and why? (think bucket list destinations).
I have a few.  My list is constantly changing but I really want to visit my cousin in New Zealand, and I'd like to go to South America too. I've already crossed North Korea, Jamaica, Thailand, Amsterdam, and the Great Wall of China off my bucket list. I want to see as much of the world as possible.
 What made you decide to live an expat lifestyle abroad?
I was hit by a car in my final year of university, my injuries weren't major but the damage was serious enough to set me back, then my computer was stolen! I took a year out to work and save money before returning to finish my degree, and by the time I finally completed it, I was left twiddling my thumbs thinking "OK, so what now?" I started looking online for local jobs, and I stumbled upon an advert for teaching English in South Korea. I'd wanted to travel for a while, and the perks were tempting: flights were reimbursed and free accommodation was included. I applied on a whim, and within a month I was living in Suwon, just outside Seoul. This was back in 2007, and the visa application process was much quicker then, it takes at least 3 months on average for the paperwork to be finalized now. I've always been quite a spontaneous person, so I don't think my family were too shocked when I announced I was leaving the country.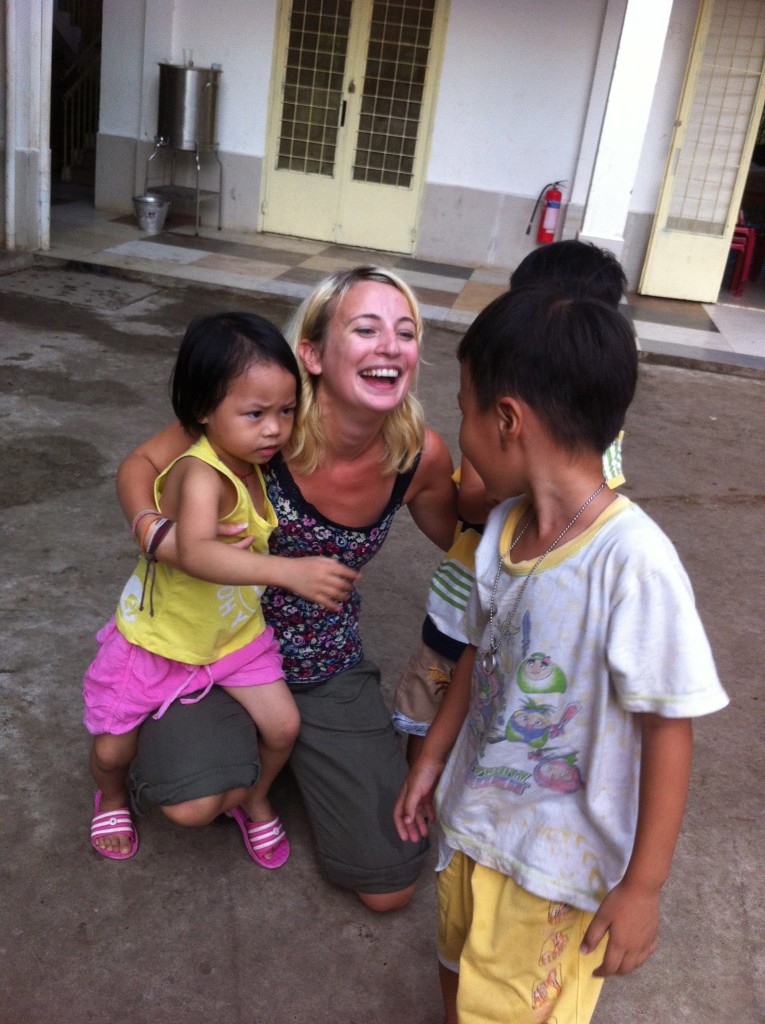 What are some challenges you have faced trotting the globe?
There are the obvious obstacles such as language barriers and homesickness. Working overseas can be challenging as different countries have their own ways of doing business.
I think one of the toughest things about travelling and/or living overseas is the reverse culture shock that comes with returning home. It can often feel like you've been frozen in time whilst everyone else has progressed with their lives.
 Where was your most recent travel destination you trotted to?
Prior to leaving Laos, I travelled South to Si Phan Don (4000 Islands) near the Cambodian border. It's such a beautiful place and everyone there is so laid back and friendly. I also passed through Bangkok before flying back to the UK, but I've been there so many times (at least ten) that it doesn't really feel like a travel destination any more, it's just as familiar as hopping on the bus to London for me.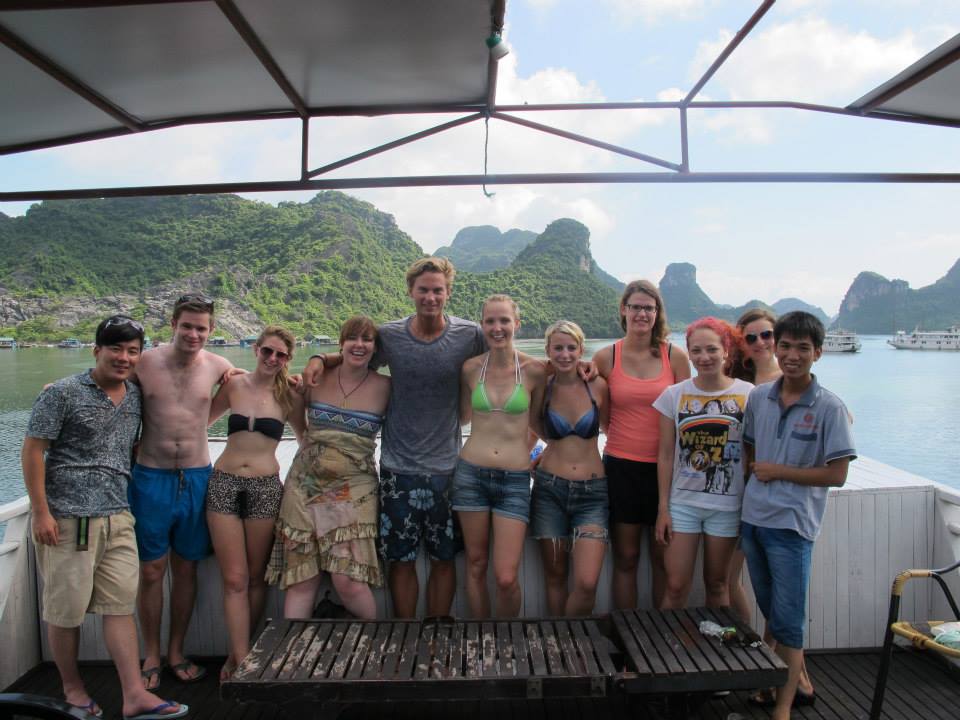 Which, if any, foreign languages do you speak?
I'm not fluent in any language other than English, but I've been surprised by how much French and German I remember from school. My Korean is embarrassingly terrible. I can still understand a little and I can read it, but I definitely need to brush up.
 What do you have planned for yourself next? (any projects you'd like to promote, etc). Would you ever consider the expat lifestyle to assist with your globe-trotting?
I've been working on a one-woman show entitled 'Professional Nomad: What happens when a gap year becomes a gap decade?'It's an autobiographical account of my life and travels since graduating from university, and it will debut at this year's Edinburgh Fringe Festival from 23rd-29th August. If you happen to be in Edinburgh on those dates, please come to Clerk's Bar at 1pm, check out my show, and say "hi"! It's free! I started a Go Fund Me campaign to help with costs, so if you would like to help me out and support my work you can donate here: http://www.gofundme.com/carysmatic
I intend to stay in the UK for the foreseeable future, but I haven't ruled out working overseas again. Once you've had a taste for it, it's hard to settle.
What are some words of wisdom you would like to give to future inspiring globe-trotters and expats?
If you're thinking about travelling, do it. Don't keep putting it off, as 'some day' may turn out to be 'never'. Travel doesn't need to be expensive if you do your research. Read travel blogs. If you have a degree, look at forums for ESL teaching jobs, many of them will pay for or reimburse your airfare. If you're under 30, you may be eligible for a working-holiday visa depending on your country of residence. There are also websites such as WWOOF,  HelpX, and Workaway that offer volunteering opportunities around the world in exchange for food and accommodation. Finally, be respectful, have fun, and make the most of each moment.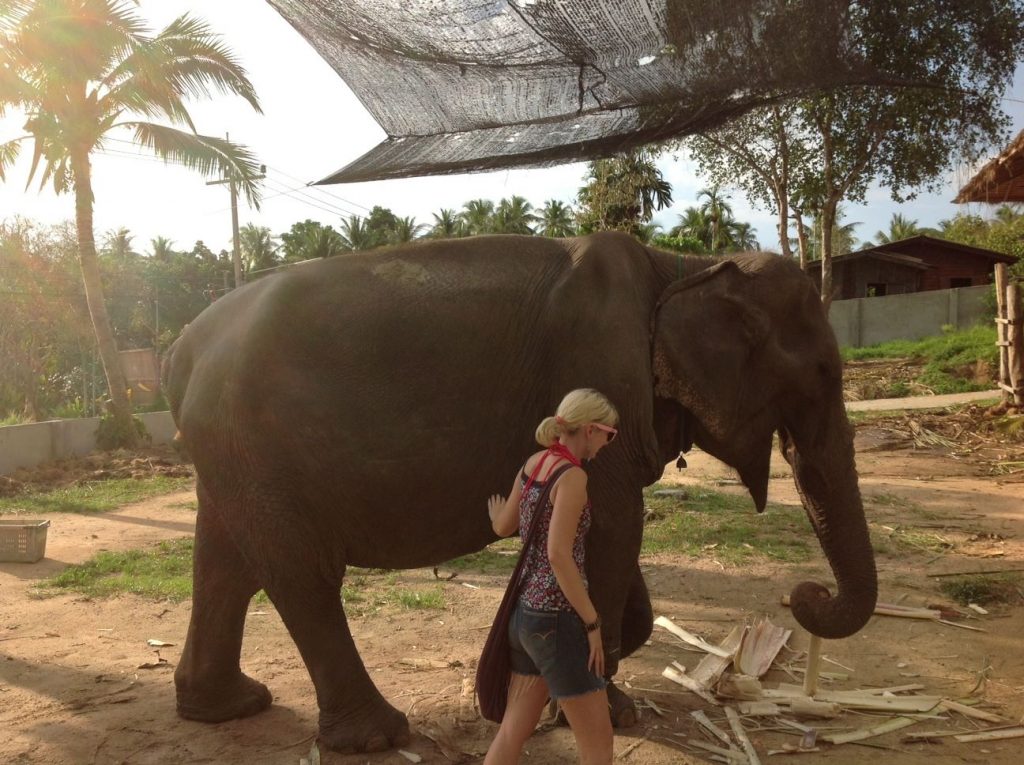 You can Follow Carys "Matic" Jones here:
Facebook: https://www.facebook.com/carysmaticjones
Twitter: @carysmaticjones
Website: http://carysmaticjones.com