By Nicole Brewer
Greetings globetrotters! I hope you all have been having a delightful summer. As the summer is quickly coming to a close, I'm excited to share with you all one of the amazing trips that I was able to take while in the Czech Republic this summer. I ventured to the Central Bohemia region for a 4 day trip along with several other bloggers from the TBEX travel conference. It doesn't get much better than being able to explore a destination through its food and architecture, so I highly recommend that globetrotters venture outside of Prague if they have time while visiting the Czech Republic. Below is a round-up of me visiting gorgeous castles throughout the Central Bohemia region of the Czech Republic.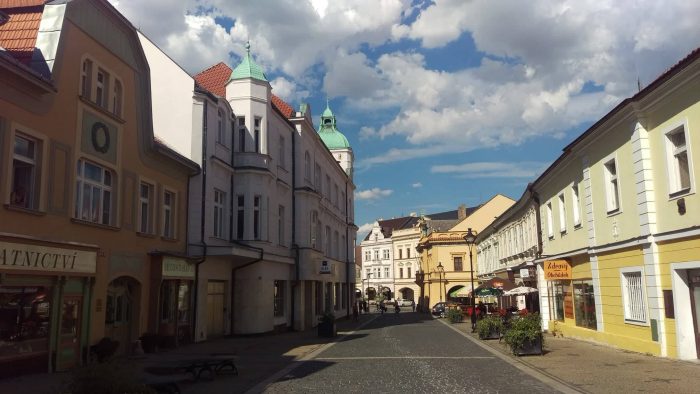 Day 1- Wine Tasting at Melnik Chateau
After the TBEX travel conference wrapped up, seven other awesome travel bloggers and I ventured to Prague via a Regiojet train (which was very comfortable), in order to begin our "It's All About the Castles" tour with the Central Bohemia Tourism Board. After having a delectable lunch in Prague, we took a relaxing bus ride to Melnik and checked into Hotel Ludmila. Hotel Ludmila is a pet and family-friendly hotel, which is in a good location for anyone that is considering a train ride or bus ride to Melnik, as it is only 2.1km from Melnik train station. It's the first hotel I've stayed at that has an onsite bowling alley, mini-golf, game room and outdoor games.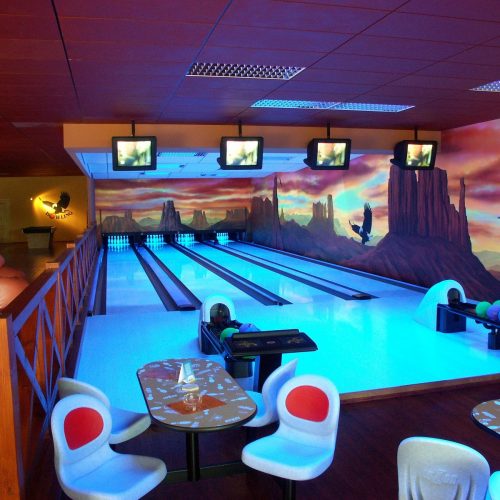 After getting settled into our hotels (as some of us stayed at Hotel Ludmila and a few others at Hotel Olympionik), we ventured to take a tour and to go wine-tasting at the Melnik Chateau, which still belongs to the noble Lobkowicz family. I thoroughly enjoyed going down into the cool vaulted wine cellar. The sommelier did a great job of explaining the various kinds of wines that are produced in Melnik. The 14th-century wine cellar offers you 6 different wines to taste, being paired with different cheeses. The wine growing district of Melnik is one of the largest in the Central Bohemia region and is well worth either a day trip or overnight stay to take in the beauty and delicious wine.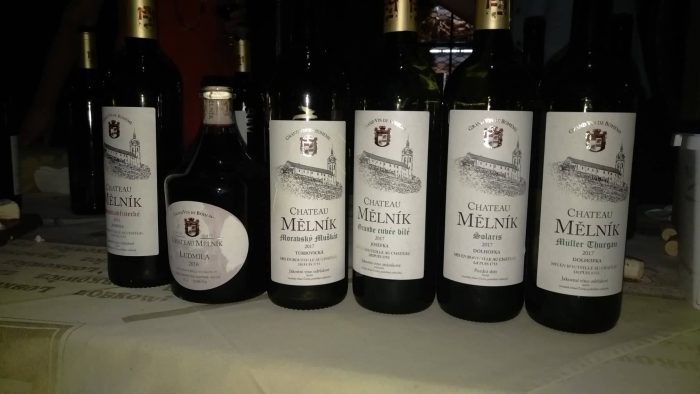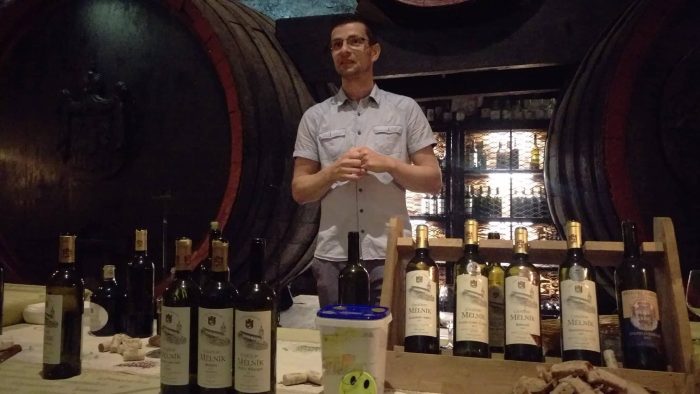 Day 2- Krivoklat Castle Excursion 
After touring around Melnik Castle in the morning since we arrived later in the evening on day 1, we ventured to the immaculate Krivoklat Castle, which is located about an hour from Prague. As a huge architecture fan, I immensely enjoyed touring the grounds of the 12th-century castle. The castle consists of a stunning chapel, many Gothic paintings, a massive library and even a castle prison with numerous torture chambers and torture instruments. I really enjoyed walking the castle grounds, but do note it's not for the faint of heart, as it also includes a huge tower where you will climb many stairs to view all of the artifacts and monuments.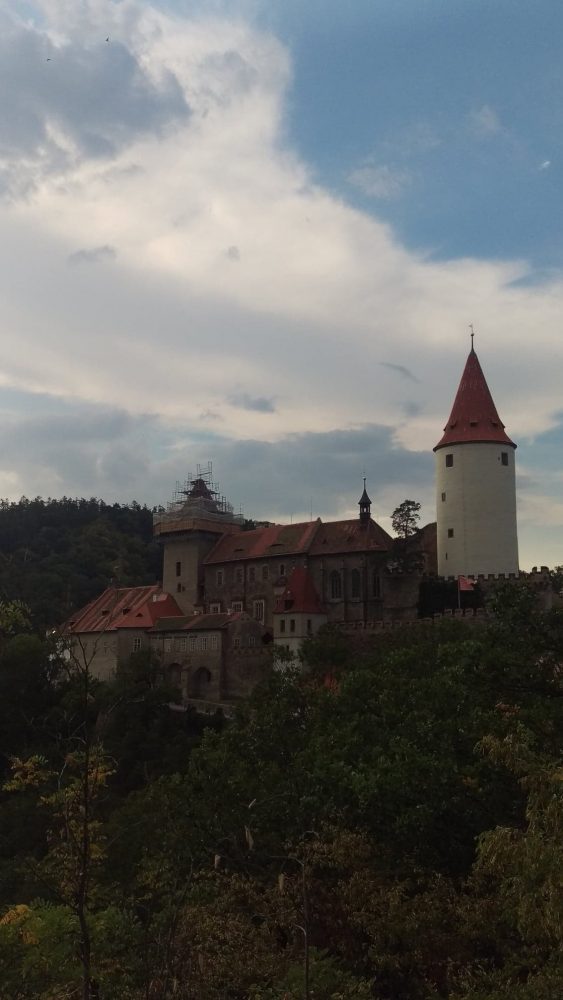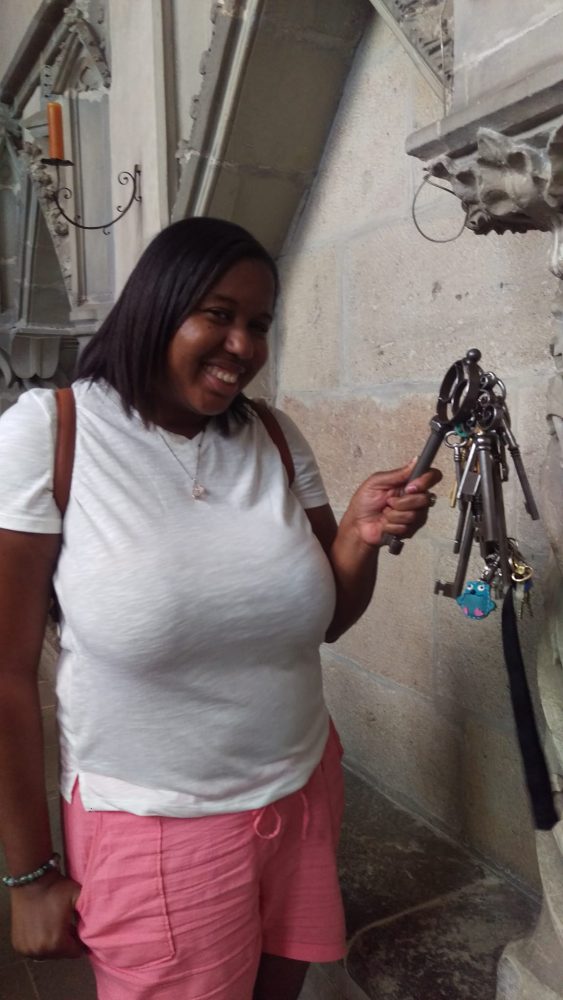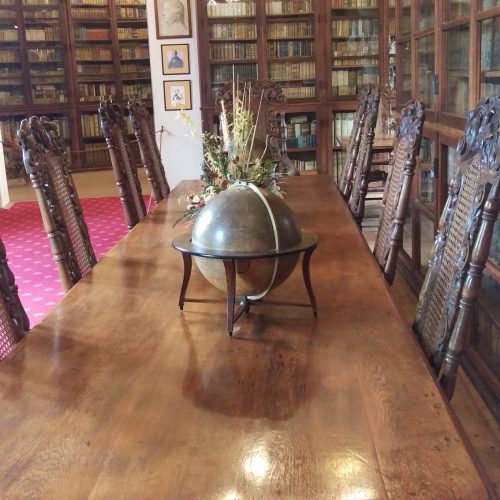 Day 3- Karlstejn & Cesky Sternberk Castle Excursions
Day 3 of our tour through Central Bohemia was jam-packed with adventure, as we ventured to not one but two castles. We started our journey in the morning from Beroun to one of the most renowned castles in the region, Karlstejn which was founded by Charles IV, King of Bohemia. Karlstejn Castle was not only a private residence but a place safekeeping royal crown jewels and relics. The appealing Gothic style is worth venturing to Bohemia to behold in person, along with the 60-meter-high Great Tower, the breathtaking original 14th-century wall decorations and the largest portrait gallery of kings of Bohemia in the Czech Republic.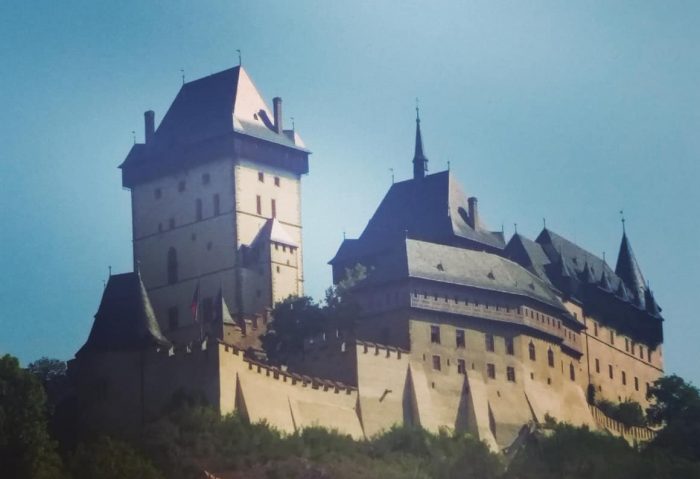 In the afternoon we traveled via our charter bus to Cesky Sternberk Castle. Coined the "Pearl of Posázaví", Cesky Sternberk castle is a mid-13th-century structure located on the River Sazava. It was quite spellbinding to take in the astounding Gothic fixtures at this castle, which to this day is still owned by the same family 800 years later. It's always interesting to get a glimpse into the life of a historically royal family, but also to see up to the present day of how the family's legacy lives on.
Day 4- Tour of Kutna Hora 
Now on the last full day of the tour before departing in Prague the next morning, we ventured to the well-known Kutna Hora region. We were all pretty excited to check out the charming town, which is best known for the Sedlec Ossuary, better known to some as the Bone Church. We first visited the Roman Catholic St. Barbara's Church. The majestic St. Barbara's Church is surely a sight to see, with its Gothic medieval frescoes.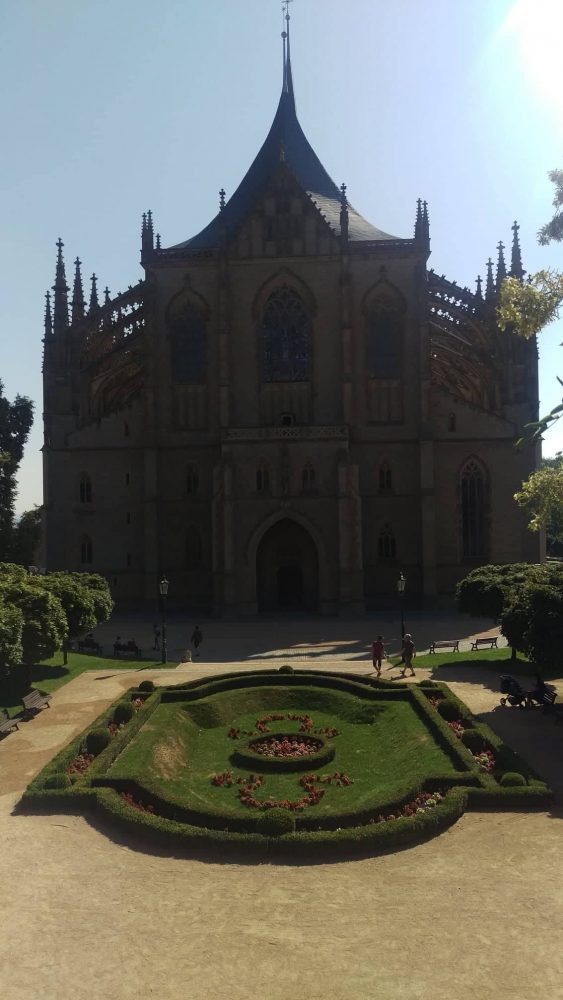 Commonly referred to as the city of silver, Kutna Hora boasts having a city center which is included in its entirety in the UNESCO world heritage list due to its architectural feats and historical points. One of the most famous is Sedlec Ossuary or "Bone Church." It came about due to thousands of people wanting to be buried in what once called the "holy soil" across the Sedlec cemetery from the 13th century. In 1870, a local woodcarver named František Rint was tasked with arranging around 40,000 misplaced bones in an artistic style from abolished graves.
Kutna Hora is located around an hour train ride from Prague, but buses are also available taking around 1 hour 40 minutes at a fare of around CZK 70. While we stayed at a different hotel every night on our Central Bohemia tour as we did one big circle back to Prague, any of these destinations are feasible to do in day trips from Prague if you are short on time and wanted to mix and match these destinations. I highly recommend for those heading to the Czech Republic to consider venturing outside of Prague to some of these amazing destinations. Have you been to any castles in the Czech Republic? Please feel free to share below about your experiences in the comments. As always, happy globetrotting!
***Please note that I was offered a tour with Central Bohemia Tourism in exchange for a review. All views and opinions are my own.***