By Nicole Brewer
Greetings globetrotters! I'm still coming down from the globetrotting high I had from attending the Dubai Comedy festival in Dubai the other weekend. Dave Chappelle and his opening acts did not disappoint. I was fortunate enough to stay at the luxurious Address Hotel- Dubai Marina for a second time. I had a wonderful stay there when I visited Dubai earlier this year for the Dubai Jazz Festival.
The Address Dubai Marina is one of several hotel options within the Address hotel brand available in Dubai. It is located adjacent to the Dubai Marina Mall, which makes it a great location due to its proximity to fine shopping, dining and public transport. I was thrilled when I went up to the 9th floor to my plush deluxe suite. It had an awesome view of the marina and the wonderful skyline that it provides.
It is always nice to be greeted to your suite with a nice little welcome note from hospitality. The staff at the Address Dubai Marina knows how to go the extra mile to make you feel welcome and at home at your home away from home. The suite came fully stocked with fresh fruit and amenities including its own tablet, black-out drapes and a huge luxurious bathtub, which I thoroughly enjoyed relaxing in. It was also nice being able to sprawl out on the huge sofas in the living area and having my desk space for handling business if the need arose.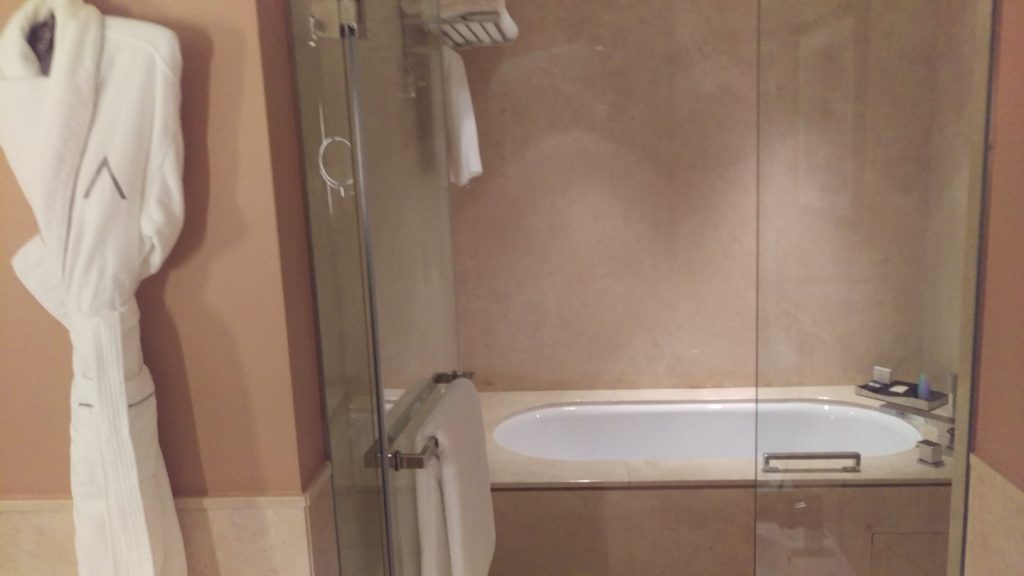 The Address Dubai Marina also features a lovely spa and fitness facilities. I was fortunate enough to receive not only a relaxing 2 hour massage, but also a facial with natural products during my stay. Since I had a hectic schedule in order to meet up with globetrotters from the iluv2globetrot travel community for a decadent luncheon as apart of the comedy festival weekend, I had to rush from my appointment after the massage, not leaving enough time to complete my facial in the same day. The staff at the award winning spa were so accommodating that they allowed me to split up my package, having the Relax and Unwind massage on one day and the facial on another.
The masseuse Isabella from Romania gave me a lavish massage with fragrant vanilla nourishing oils that indeed made me so relaxed that I nodded off on the table. She was a sweetheart and we had great conversation over our two day consultations. She gave me a cleansing facial the next morning, which included a foamy textured stimulating mask that releases moisturizing, soothing and revitalizing effects on the skin. I could for sure feel the difference after the cleansing ritual was completed. Afterwards, I thoroughly enjoyed the calming spa facilities, which featured a lounge room to relax in for a bit, while delighting upon dates and tea, as well as magazines to read to keep you in your spa zen. I can't recommend The Address Dubai Marina Hotel & Spa enough, from the luxurious suites to the relaxing spa, you will not be disappointed globetrotters.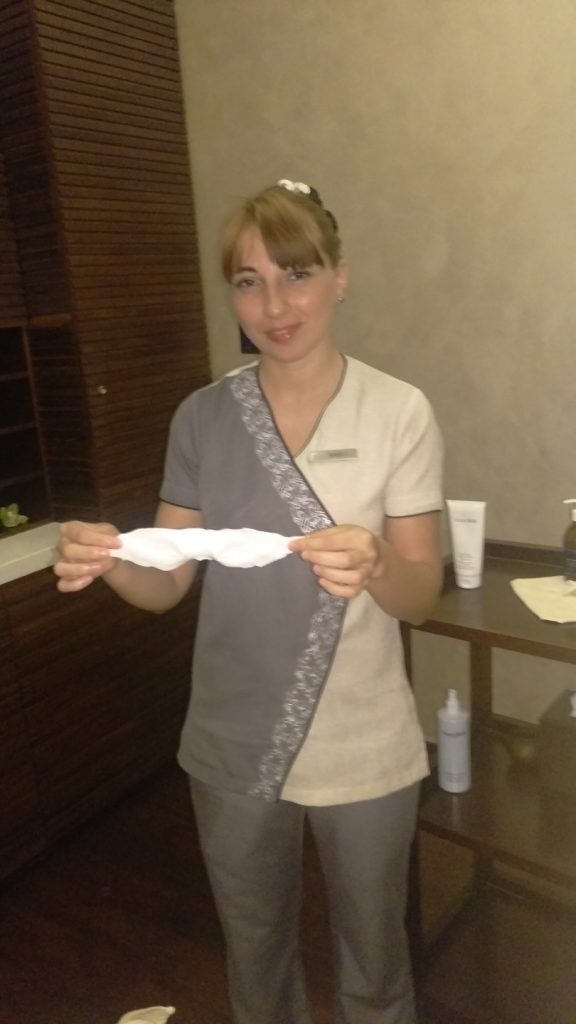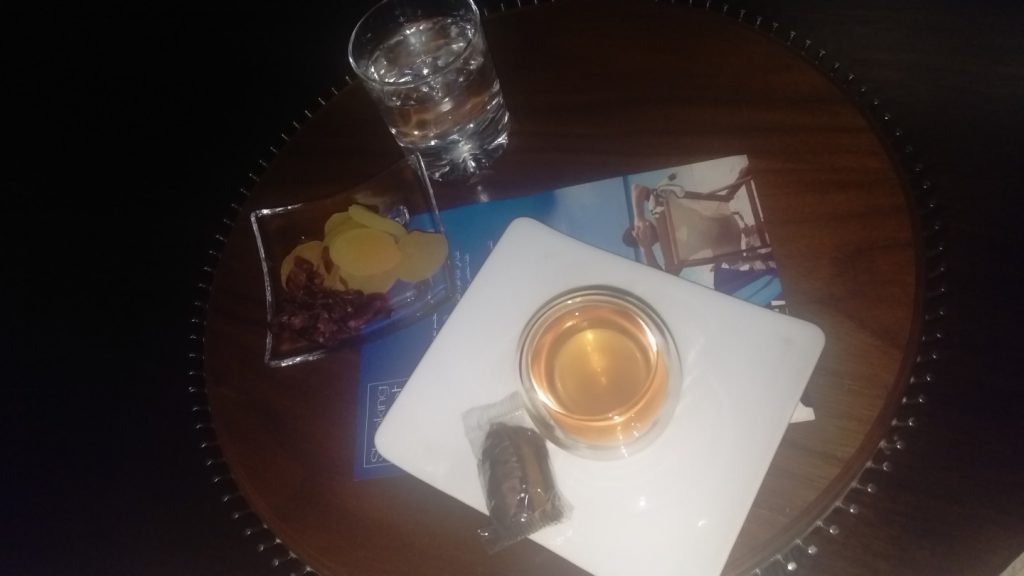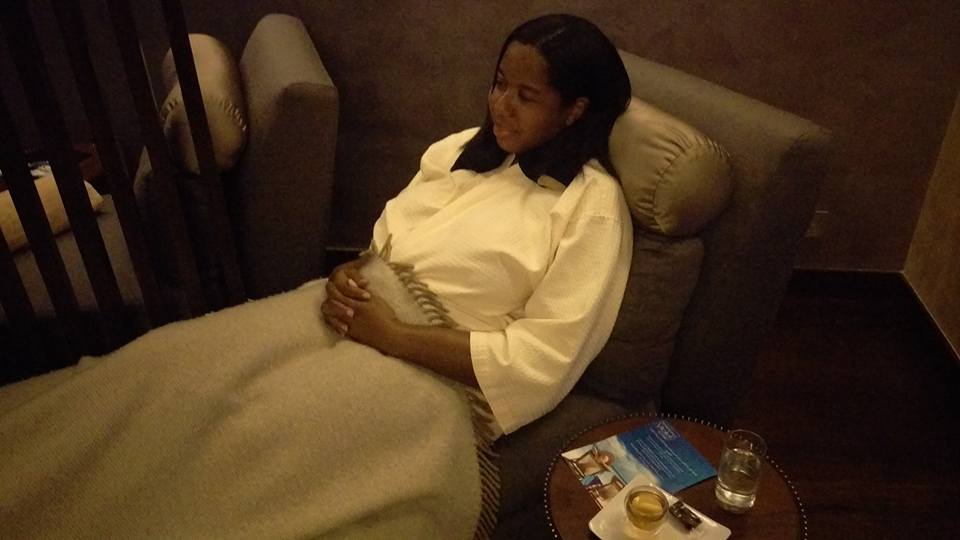 ***Disclaimer: Please note that a complimentary hotel review stay was offered by the Address Dubai Marina hotel. All views and opinions are my own.***