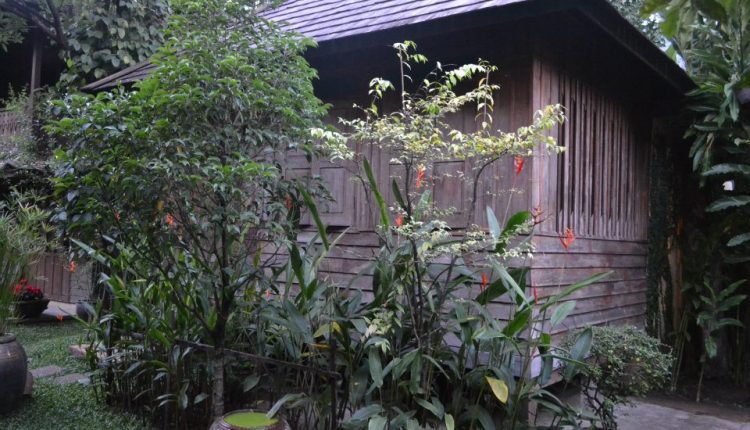 By Nicole Brewer
When I think of Thailand, I think of beautiful beaches, refreshing drinks and a fun escape from the current cold winter of South Korea. On my most recent winter vacation I visited four breathtakingly beautiful cities which included Phuket, Koh Samui, Chiang Mai and Bangkok. On the pristine beaches of Phuket fun in the sun awaited me where I was able to take in frothy, delicious cocktails along with every meal.
I spent 4 days in Phuket staying at the Chalong beach resort and spa's sister lodging Club Phuket in Rawai. Club Phuket is hostel style living at a fraction of the cost of the resort prices. While this resort afforded me the comforts of the Chalong beach club, I would highly recommend you look into staying closer to the Patong beach area where most of the action takes place in Phuket. The cab rides back to party central Patong became quite costly. Nonetheless, if you want to be in a more family friendly, chill environment then Club Phuket is for you. Also, it was conveniently located in order to take a day trip to the gorgeous Phi Phi islands as several tours departed out from the Chalong bay area.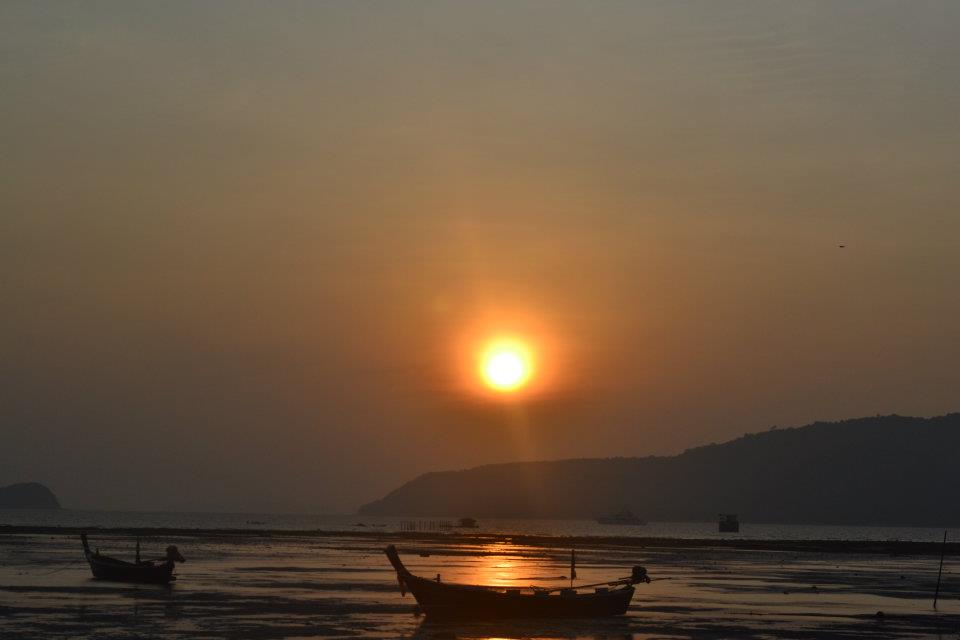 However, Patong beach is where I found myself most of the time dining at delicious eateries such as Hell's Kitchen. At Hell's Kitchen you can eat succulent steaks or chicken along with potatoes au gratin that would leave your mouth watering for more. This area also affords you to the most entertaining ladyboy shows in the land at Simon's Cabaret show. Phuket will not leave your heart desiring much in terms of entertainment or relaxation.
After spending Christmas on Phuket, I decided to test the waters out at the infamous Full Moon parties at Koh Samui for New Years Eve. I took a ferry from Surat Thani to Koh Samui. Koh Samui 's deep blue waters with spell-bounding waves are a surfer's paradise! I stayed at I-bed Samui hostel which was located directly across a main road to Lamai beach. I-bed is a boutique hostel that has open air living space, decked out with stunning cherry wood panels throughout, a sun roof and modern furnishings. It was one of the most beautiful beaches I've had the pleasure of visiting in my time living and traveling across Asia.
The full moon party is Not for the shy or introverted. I traveled alone via speed boat to the huge beach parties that were set along Ko Phangan island right along the Haad Rin beach shores. I may had traveled solo to the party but I made friends while taking in the sights and sounds of a beautiful new year's celebration. There were fireworks, fire dancers, fire jump ropes and even streakers. It was a party animals best dream.
Next I needed a bit of relaxation and culture so I headed to Chiang Mai. I stayed at my own private bungalow called Tanita House. Tanita House is located in a great location near the Ping river. They are rustic, teak wood houses that have the feel of down on the prairie homes but in the big city of Chiang Mai. I adored waking up to bright sunshine coming in from the wood panels, pulsating colors from flowers all around the yard and even a wooden swing set that would sit children of the family in the house next door to mine. Ms. Aor the guesthouse owner would also cook the guests fresh scrambled eggs, bacon and vegetables every morning. The service at Tanita House would be hard to beat!
Chiang Mai would have to be the city that I fell in love with because of the culture and beauty. I'd recommend at least spending four or five days here as I did not have enough time to see all of the amazing sites such as temples there. I took a half day tour to the temple of Wat Phra That Doi Suthep which has amazing views of the city as it sits atop of a mountainside. However, the two locations that are must sees here would have to be the Tiger Kingdom and one of the elephant nature parks. The park that I wanted to go to initially was totally booked so the guesthouse owner at Tanita House booked the Baan Chang elephant park for me. It is smaller in scale to some of the bigger parks but I rather enjoyed the experience here with my group of 15 as we feed, rode and washed the sweet, charming elephants.
The last two days of my Thailand adventure were spent in Bangkok. I was fortunate to get a called Refill Now. Refill Now offers extremely clean dorm rooms at the reasonable price of $20 a night. Not only has it won numerous awards on Hostelworld for cleanliness and environment, but it has a sleek modern design that one can wind down in.
After so much traveling and island hopping, I looked forward to having a mellow time in Bangkok so I spent my afternoons dining and shopping at Terminal 21 mall that is designed like an airport. Each floor is designed after a big city or country with themes from Hollywood for the movie theater to Istanbul on a different level. My final recommendations would be the luxurious Grand Palace where you can see how the royals live and the floating market which is about an hour and half drive outside of the city for the old time feel of the way locals shopped in the past. Bangkok, as much as the rest of Thailand, has so much to offer that it should be on
everyone's list of places to escape their winter blues.