By Nicole Brewer
Greetings globetrotters! I hope you are well and that your spring has been off to a fantastic start. A couple of weeks ago I had the pleasure of visiting Thailand for a long holiday weekend from Oman. I decided to trot back to Koh Samui for a much-needed rejuvenation as we neared the end of the semester at my college here in Oman. A visit to the tropical beaches of Thailand was just what the doctor ordered. I was able to have a fabulous stay at the Avani + Samui Resort on the beautiful island of Koh Samui.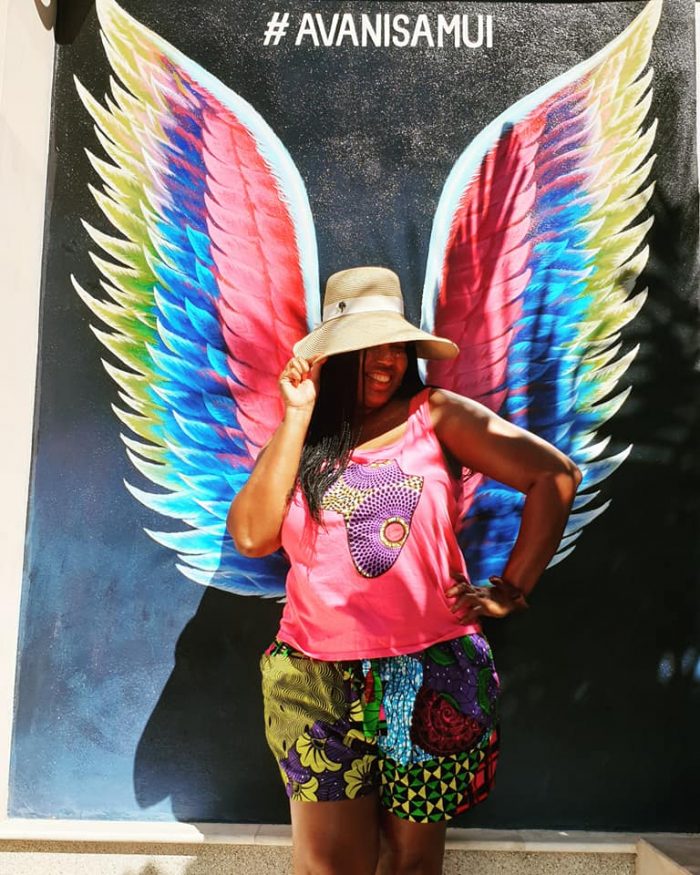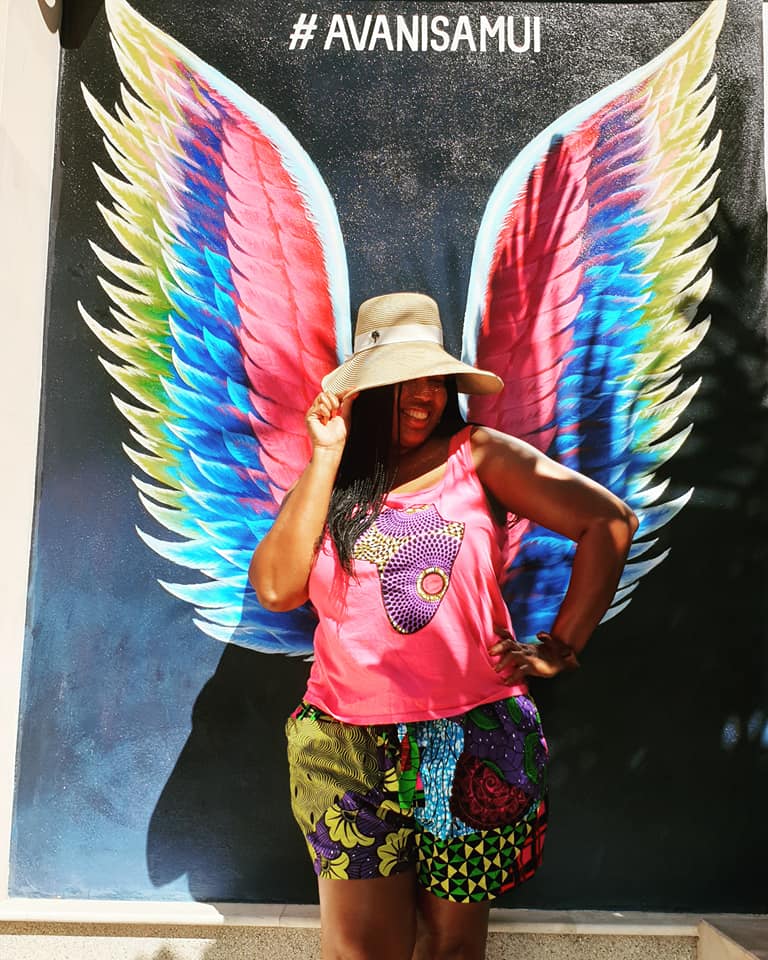 Avani + Sami Resort features 58 stylish rooms and villas in a hideaway 29 kilometers from Samui International Airport. The resort offers airport pickup and drop-off at an extra fee. I was grateful to have the driver there for my pick-up at ease. Once we arrived at the resort, I was greeted with a cool, refreshing drink and cold towel, which is surely needed with the warm Thai air.  The staff was very gracious and accommodating.
I was blown away once I was shown to my private pool villa, which featured pool access at any time straight from my bedroom. I also had my own private pool deck to lounge around on sunbathing, a king-sized bed, rain shower, work desk, portable Bluetooth speaker and lounge area with sofa.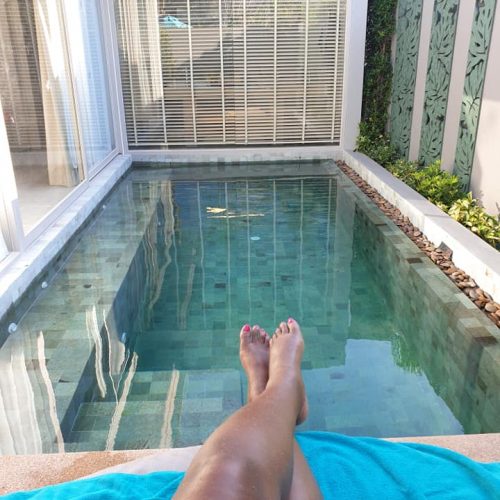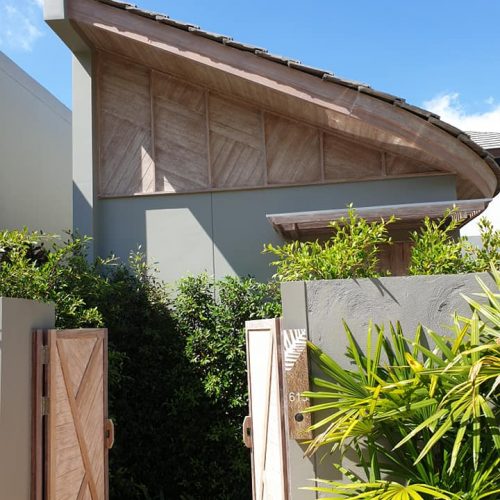 The resort also features the AvaniSpa, AvaniFit gymnastic facilities, two separate pools, one being adults only and the other pool with beachfront access. I was also pleasantly surprised to see that once a week Avani + Samui resort features the option to watch a movie right on the beachfront! What a relaxing way to cool down and unwind after a day of excursions. You also have the option to book excursions directly through the resort such as a night market treasure hunt, where you can delight on street food on Hua Thanon's Walking Street or island hopping to Koh Tan and Koh Madsum.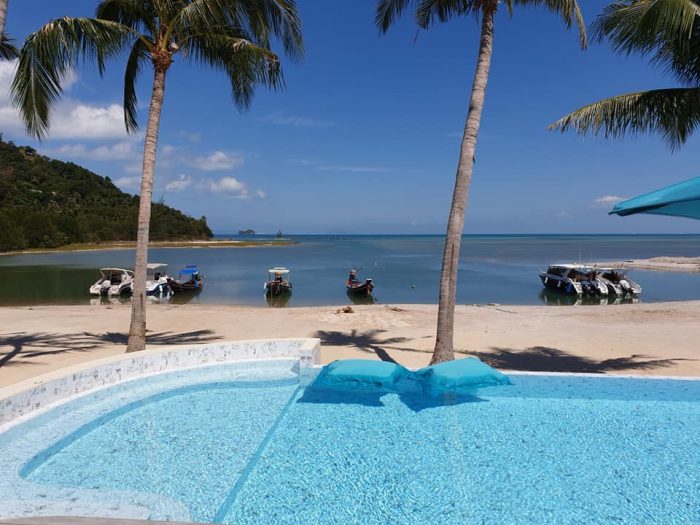 One of the things I was really excited about coming to Thailand was dining! Avani + Samui resort features one of the islands' top-rated restaurants Essence, which features renowned Chef Kien Wagner. I was excited to taste the essence of Essence with a fine-dining set tasting menu. While Kien is well-versed in flavorful local Thai dishes such as curries and pasta dishes, he takes pride in offering healthy international plant-based dining options as well. I sampled some tasty treats such as an appetizer of watermelon, seaweed, and almonds. My main dish of succulent scallops on a bed of mashed sweet potatoes paired with a zesty Thai spice was absolutely incredible.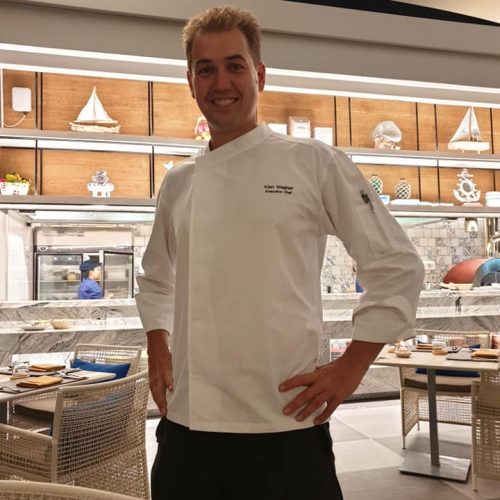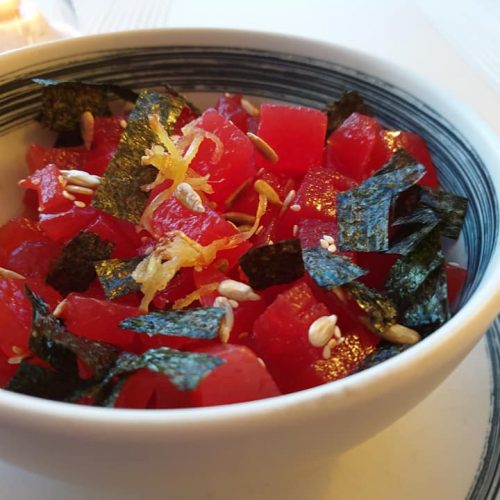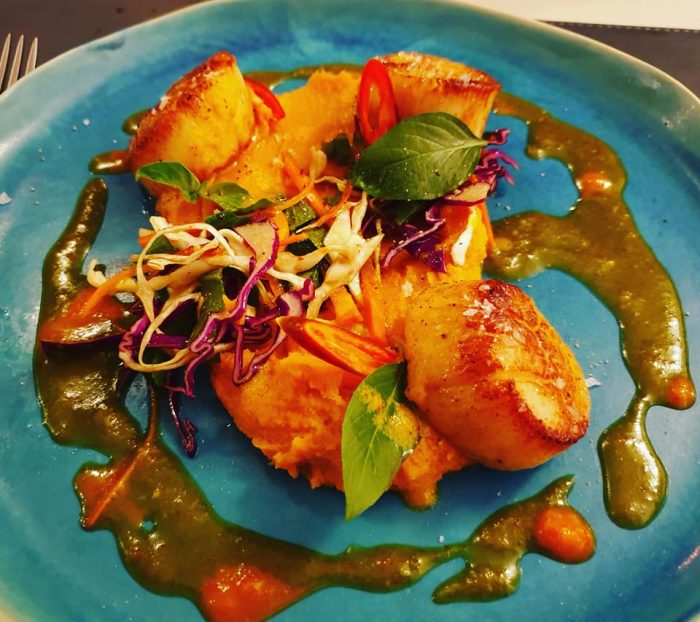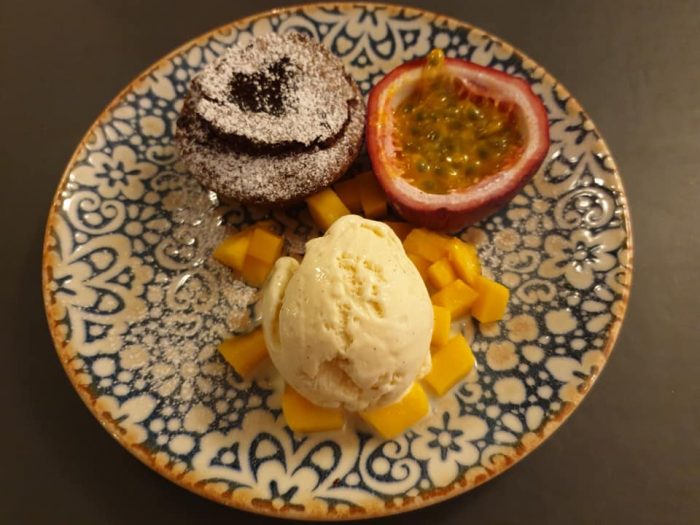 Adjacent to Essence is the cozy customized Kombi beverage pool truck, which offers hand-crafted cocktails inspired by the fanciful island of Koh Samui. The perfect way to cool down after a warm summer day. I highly recommend a stay at Avani + Samui resort if you are planning to venture to Thailand globetrotters.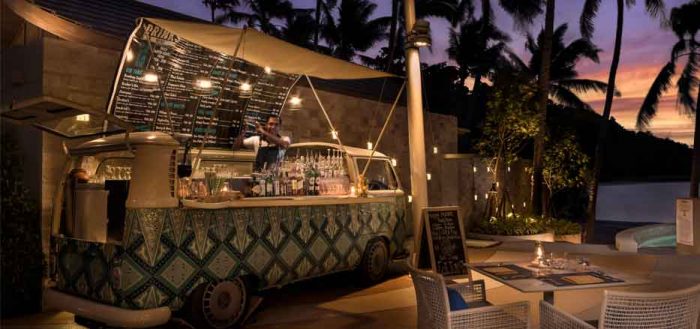 ***Please note that I was offered a discounted stay in exchange for a review. All views and opinions are my own.***