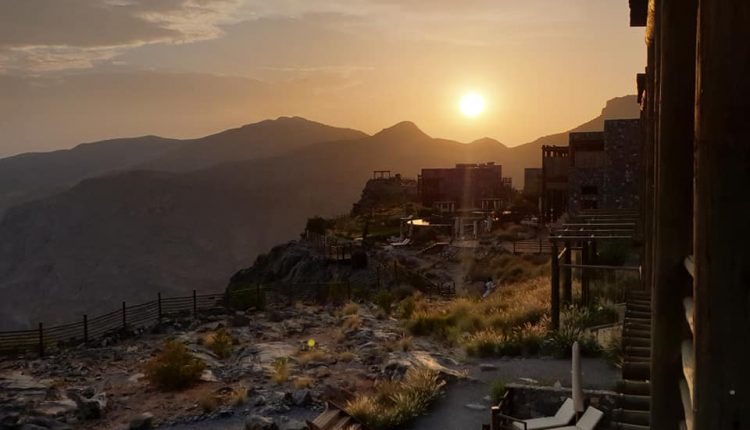 By Nicole Brewer
Greetings globetrotters! It's unbelievable to me that my summer vacation is winding down here in Oman, as the new academic term is around the corner. This is the first time in 7 years of living here that I've stayed in Oman for a summer break due to the pandemic. Truly not how I expected to spend my summer, but here we are. The closest I will get to seeing my family this summer is via a Zoom video chat.
Since I was not able to travel home this summer, I figured I'd treat myself to a few local staycations to break up the mundanity of staying in Oman for the summer. My first staycation was a return visit to Alila Al Jabal Akhdar Resort, which is located around an hour from me on a stunning mountaintop. I've done a hotel review stay of Alila a few years ago, so it was pleasant to be able to return to treat myself for my birthday back in June.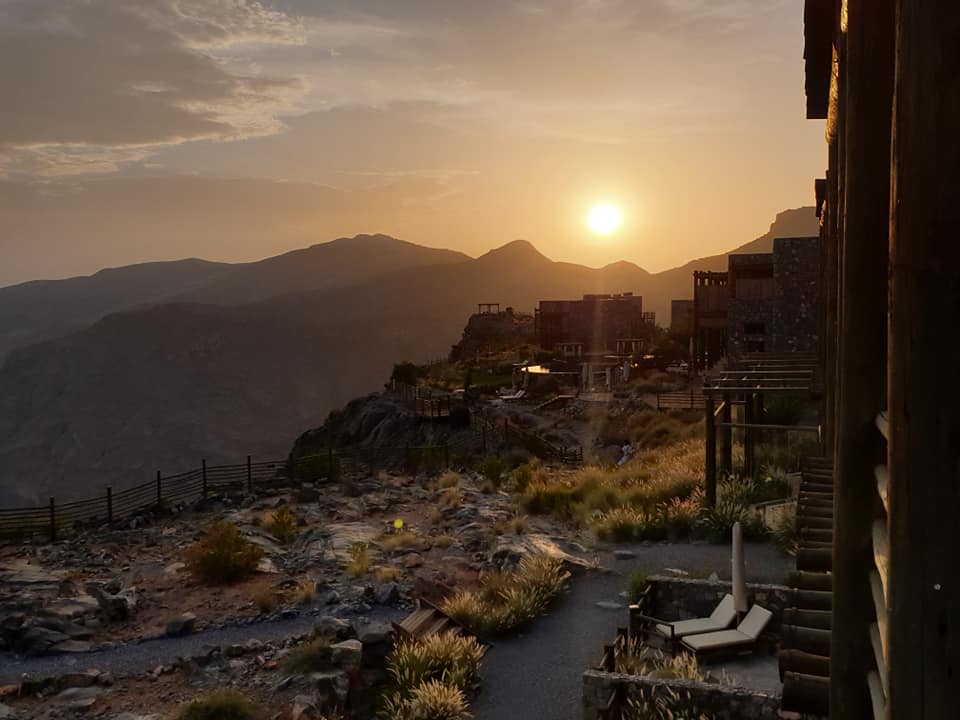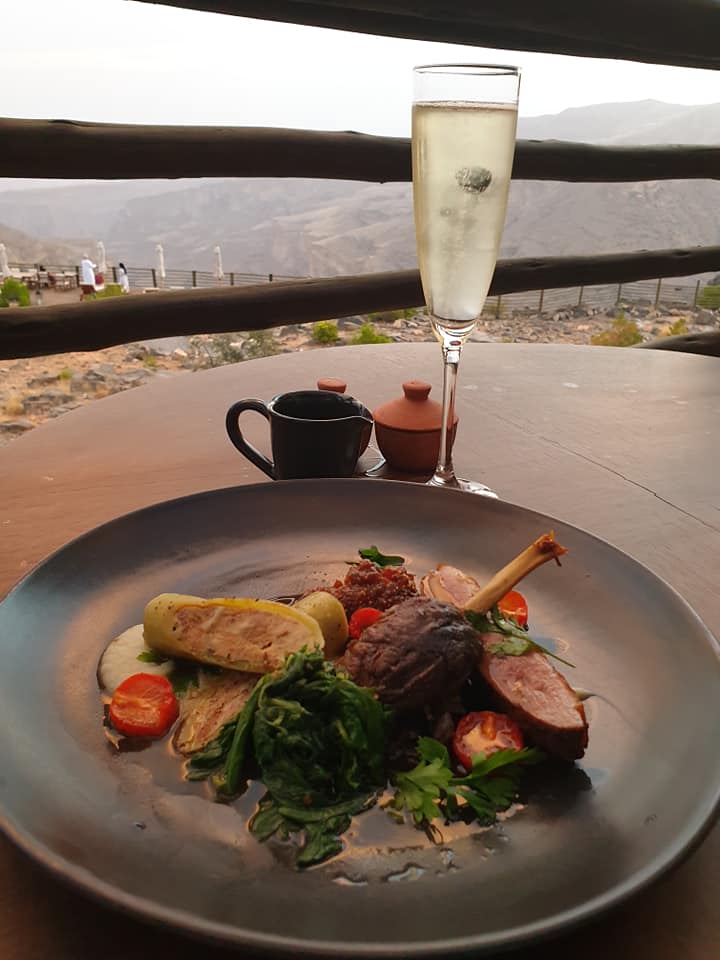 Returning during the pandemic, I felt totally safe here. Alila instilled a host of advanced hygiene policies in order to make guests feel safe and for our own wellbeing. Some of the things that were implemented included social distancing guidelines in public areas, hand sanitizer stations throughout the hotel, complimentary hand sanitizer kits, and a no-touch menu option for ordering room service via your own devices.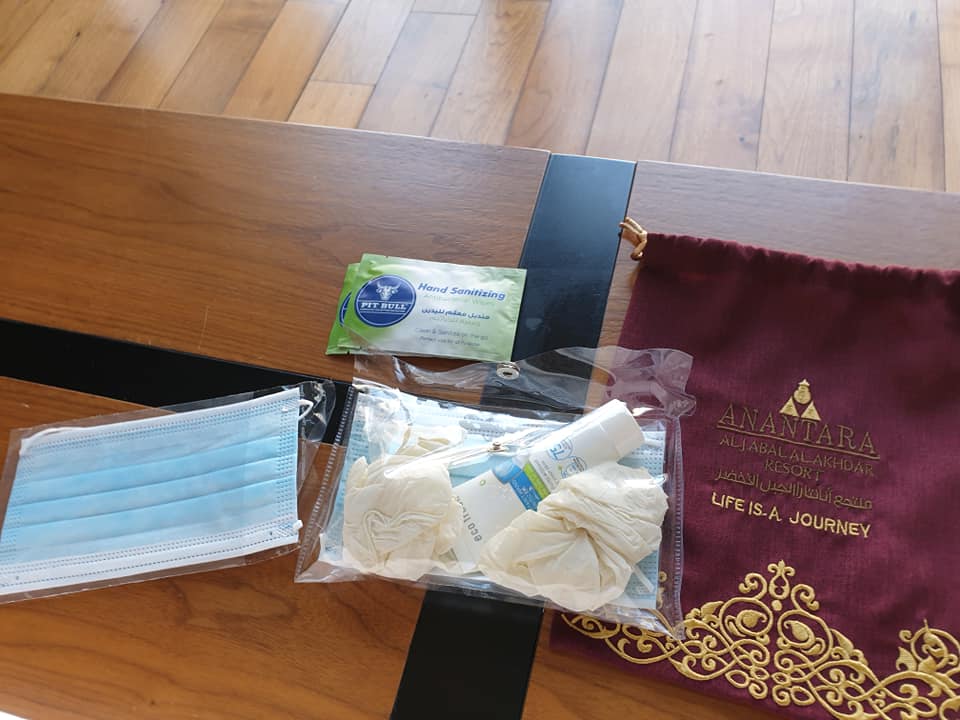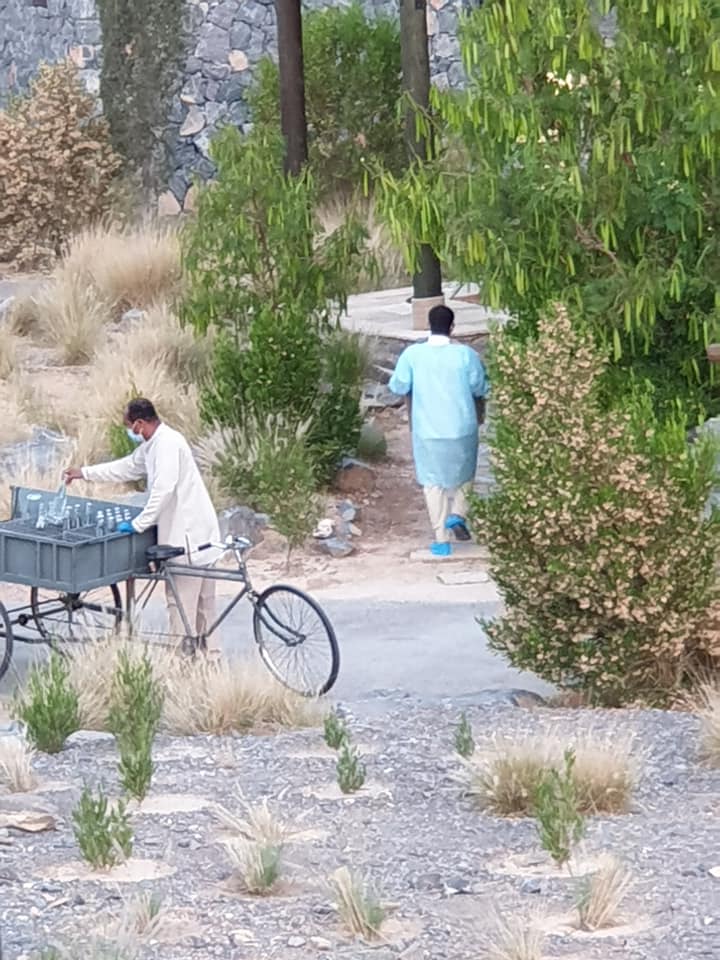 My next staycation in July was a stay at the Pool Villa Hotel, located right down the road from me in Tanuf, about 25 minutes away. It was a refreshing getaway right before we went back into lockdown here in Oman. I was able to have a relaxing time swimming, eating, and drinking with my girlfriend Karen, who lives in Ibri.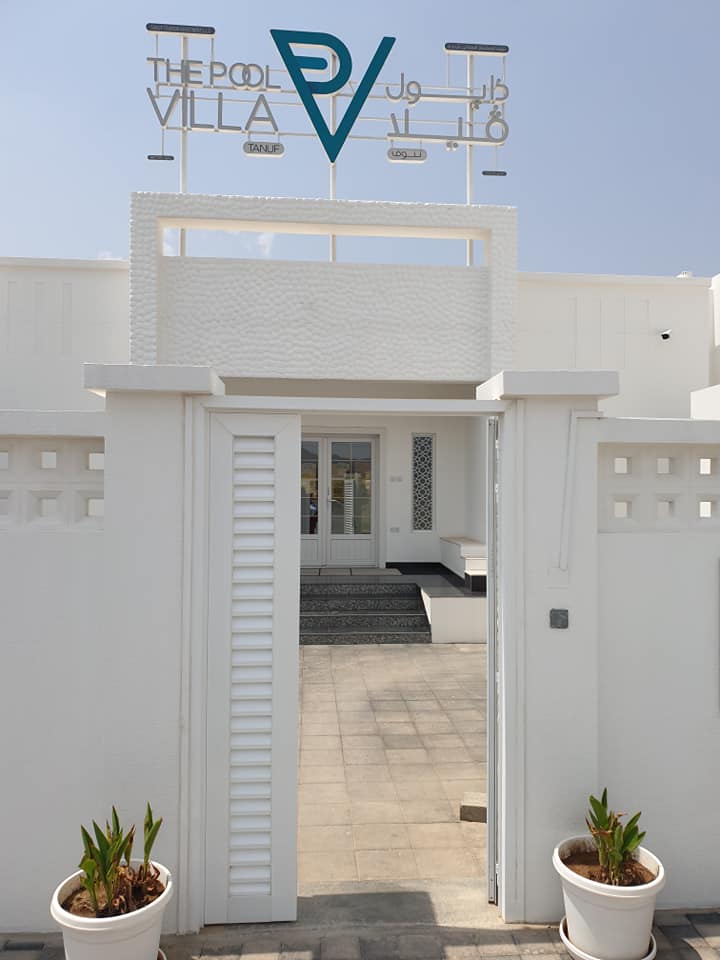 The Pool Villa is a great getaway option for families, as it includes your own private pool, a play area for kids, and a stocked kitchen area with supplies for cooking. Nonetheless, with the pandemic, the villa did not include normal utensils, but plastic ware and paper cups to dispose of. In addition, a BBQ grill area is on the premises as well. The private pool was a welcome opportunity to cool off during Oman's summer temperates.
I felt my little weeks of summer were dwindling, so that same week in July I did another short staycation, overnight, since that's all my budget could avail lol, for a luxurious stay at the Anantara Al Jabal Akhdar Hotel and Resort. If you're noticing a trend here, Jabal Akhdar ie. the Green Mountain, which is located around an hour away from Nizwa, is the best option to escape to cooler temps during the summer months.
This was again my second time staying here as well, as I've completed a hotel review of Anantara Al Jabal Akhdar also. Yes, I've truly been blessed as a travel blogger in Oman lol. I absolutely loved having access to a private pool villa and fantastic in-room dining. There are surely worse places to spend in lockdown during a pandemic.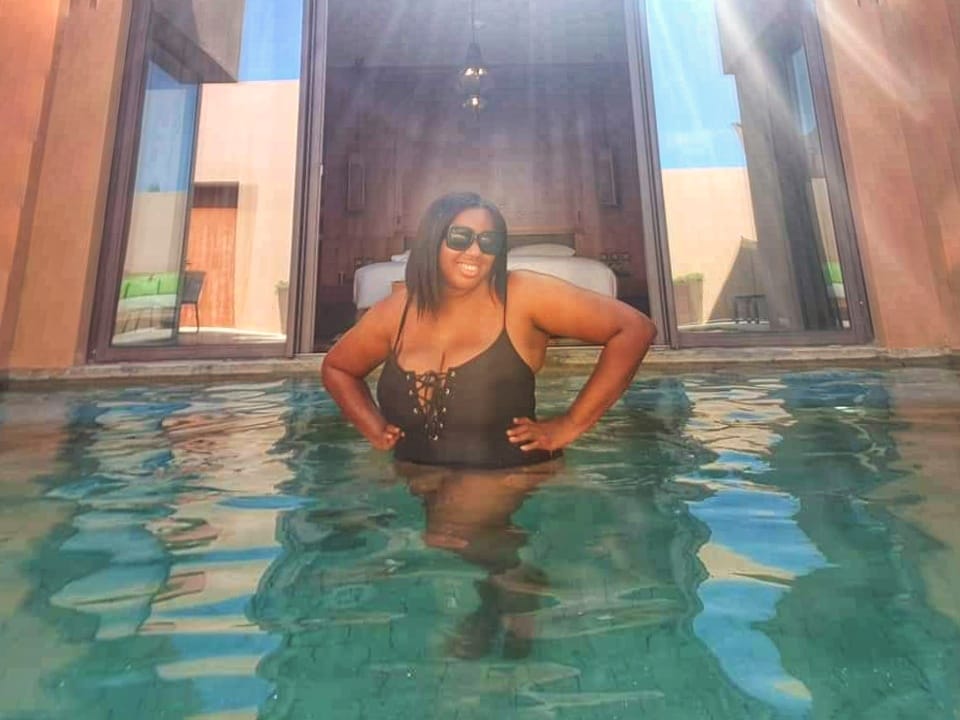 Lastly, was one final getaway in Muscat at the Crown Plaza Muscat, just before we went back into lockdown between cities for a few weeks. Oman has been very diligent in closing off areas from movement due to holidays like EID, where families tend to travel about to visit one another. I did an escape to Muscat because I desperately wanted to be near a beach. Having the option to wake up and take a morning stroll on the beach was absolutely worth it.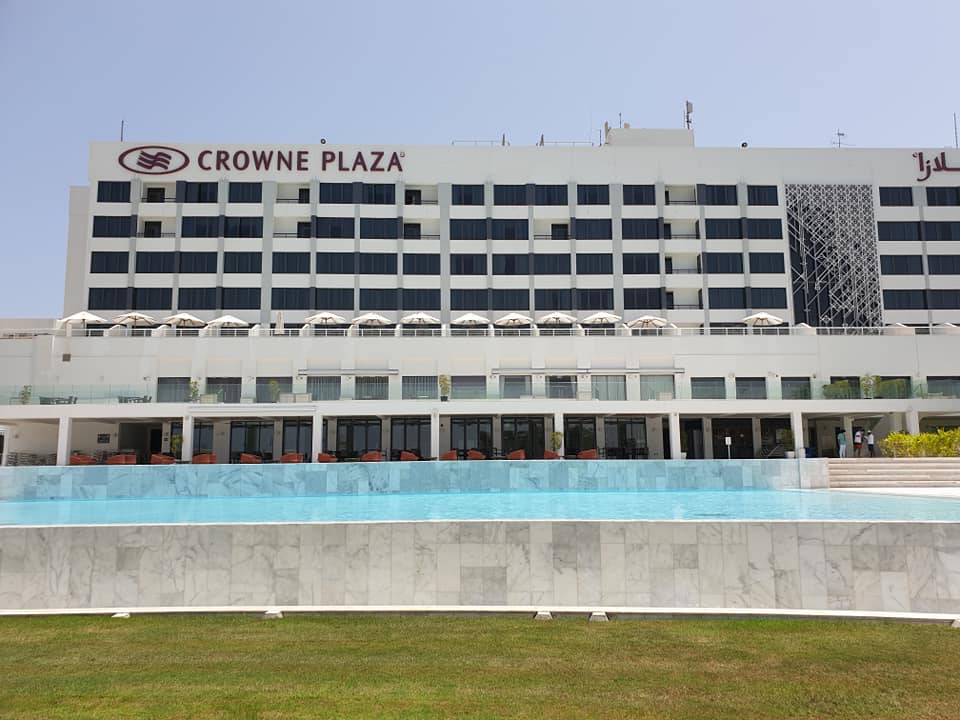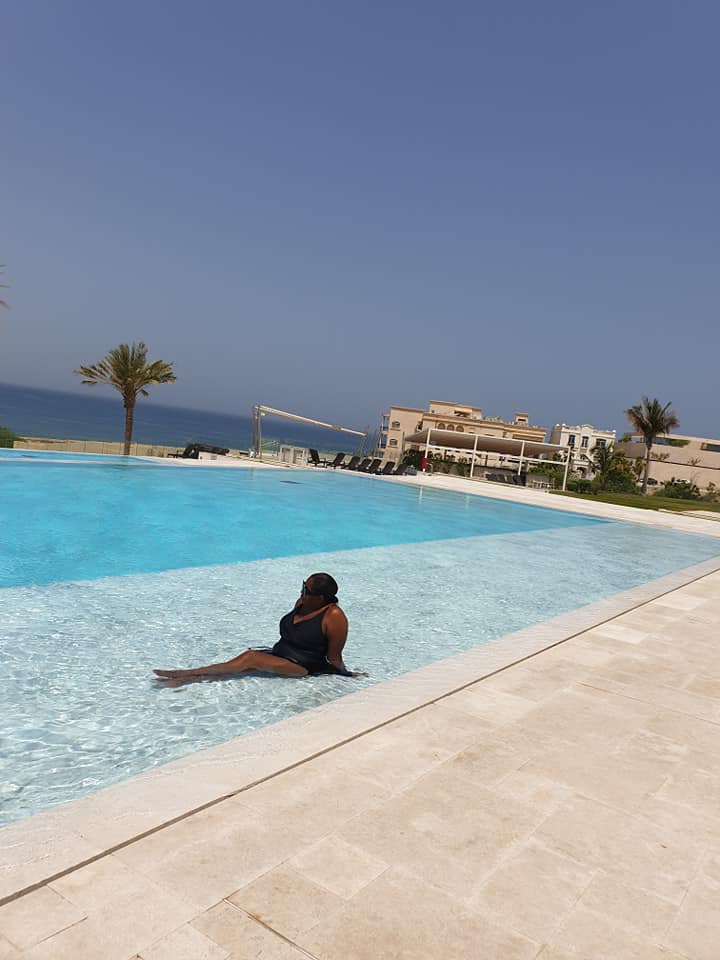 So what about you globetrotters? How have you spent your summer vacation thus far? Are you staying closer to home doing staycations like myself, no vacations whatsoever or have you been brave to venture on planes to travel elsewhere? Whatever you've decided to do, I hope that you are doing so safely during these times.