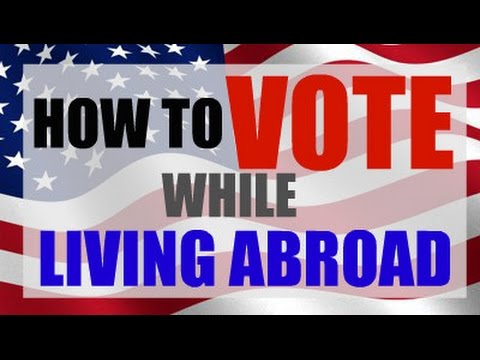 By Nicole Brewer
Greetings globetrotters! Welcome to September. The months in 2020 are coming to a close and the 2020 election is around the corner. As an expat living abroad, I've been doing my research on the steps I need to take to vote from Oman. I figured as I have loads of fellow expats that follow me that I would share with you all how you can go about making your vote count for the upcoming election. We need all of the votes that we can from American citizens far and wide to make a change in the upcoming elections.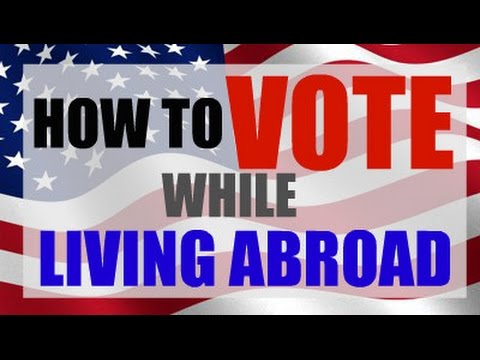 I was amazed to receive a call from the Democrats Abroad offices in Washington, D.C. this past weekend to inform me that I have the option to do a write-in ballot, as opposed to waiting for my absentee ballot to be sent. I was informed that absentee ballots would not start going out until September 19th. Due to the current pandemic and the postal service moving as slow as turtles, I figured I'd look more into this write-in option to get my ballot in route to the USA sooner rather than later.
We can vote with the backup ballot using the Federal Voting Assistance Program site to fill in the write-in ballot and print. The great thing about using the system is that you do the write-in ballot, however if your absentee ballot still comes you can fill that in as well. Obviously, only one of the ballots will be counted, but it's a back up to get your vote in the mail sooner. Whichever one is received first will be counted.
You can use that same site to register to vote, as well as to look up your voting residence state or territory. In order to request your absentee ballot, you can use the Federal Post Card Application. Make sure to look up the requirements for your state in how to send this in. For GA, I was able to apply for my absentee ballot by email and many other states allow for the same. Once your FPCA is approved, your election office will send you an absentee ballot. They will send this to you using whichever method you requested on your application (i.e.: via email, mail, etc).
 Finally, complete and return your absentee ballot to your election office by your state's deadline. You will find this address once you register for your jurisdiction online. Many states require that this occurs by mail. What's really awesome is some U.S. embassies abroad are willing to collect these at there offices to be sent in diplomatic pouches via mail. Ensure that you look this up or call your local embassy to confirm if this is an option. If not, get it in the post ASAP and secure with extra postage to be on the safe side.
For more information, be sure to look up what you may need on the US Dept of State site. Good luck GTs and make sure your vote is counted! Call in the end to ensure receipt at your local state's offices.