By Nicole Brewer
Beauty indeed has an address in Oman. One of the most luxurious and beautiful addresses would have to be at the Alila Jabal Akhdar Hotel, located 2,000 meters above sea level on the green mountain of Jabal Akhdar near my home of Nizwa, Oman. After taking the winding and twisty roads up the mountain using one of the drivers available at the resort, I knew upon entry into the area that I was in for a relaxing treat.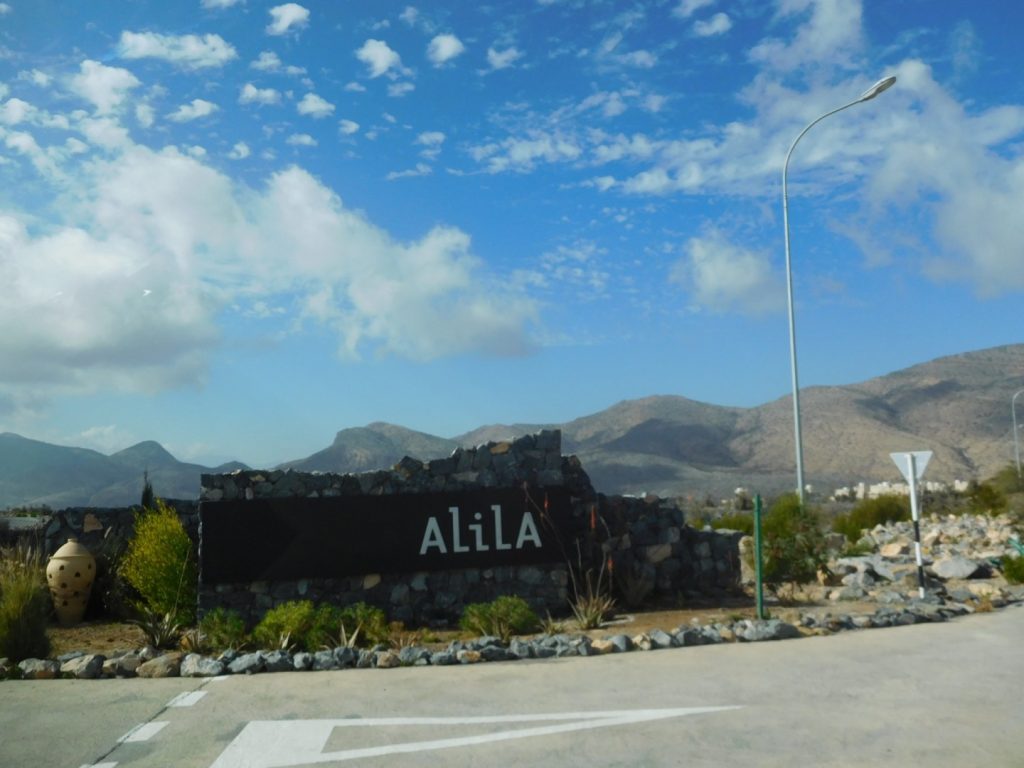 The hotel staff made me feel right at home. Upon check-in, I was taken around on a tour of the luxurious facilities. The stunning mountainous backdrop is just spellbinding. Guest can overlook the huge infinity pool while dining at either the Juniper Restaurant or sipping on a cocktail at the Rose Lounge. The modern and contemporary designs that are on display throughout the hotel indeed made me feel relaxed and at peace.  In addition to the minimalist style and contemporary architecture, Alila Jabal Akhdar hotel boasts sustainable living practices according to LEED (Leadership in Energy & Environmental Design) principles.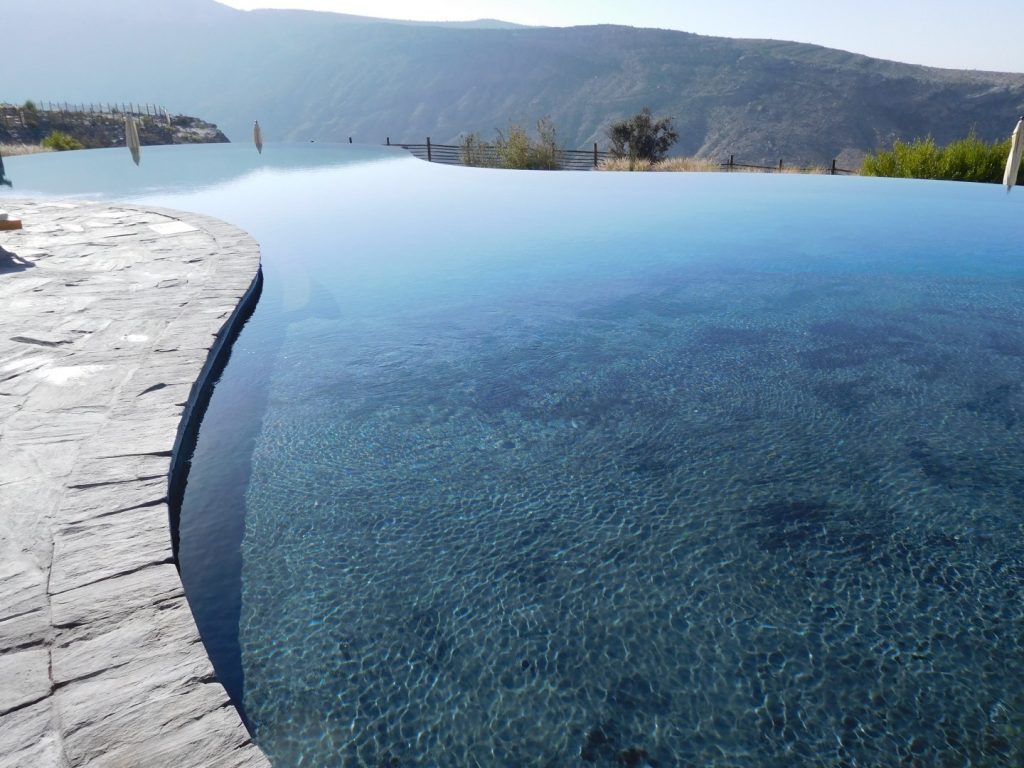 The resort also features Spa Alila, which offers an array of spa treatments using ancient Asian healing techniques. It features seven treatment rooms with their own personalized changing rooms, a Vichy shower room and Jacuzzis on the male and female sides. I absolutely loved the aroma in the air as it smelled of  cleansing oils, frankincense and juniper berry, which are staples to Oman. The spa menu consists of treatments from balinese massage to a bath with milk and roses. I thoroughly enjoyed my therapeutic massage which was a combination of balinese massage, Swedish deep tissue techniques and Thai movement.
The suites at Alila Jabal Akhdar are just as luxurious and relaxing as Spa Alila. The mountain view suite that I stayed in had absolutely breathtaking views. Additional suites available include Jabal terrace, Loft suites and the 361 sqm Jabal villas. The suites include modern amenities such as  Wi-Fi, a huge flatscreen TV, a glorious free-standing bathtub and a separate rain shower. I absolutely loved relaxing on the balcony drinking tea overlooking the gorge. I noticed from my room as well that the resort has a yoga balcony for the early risers to do their stretches while taking in the sunrise and mountain views.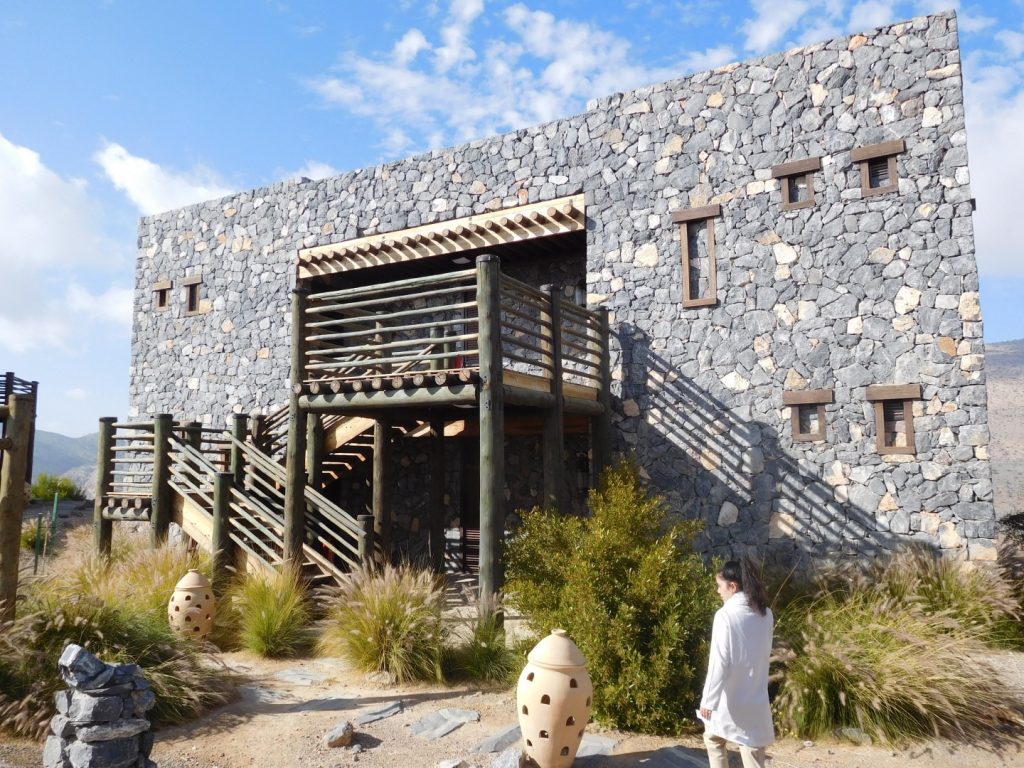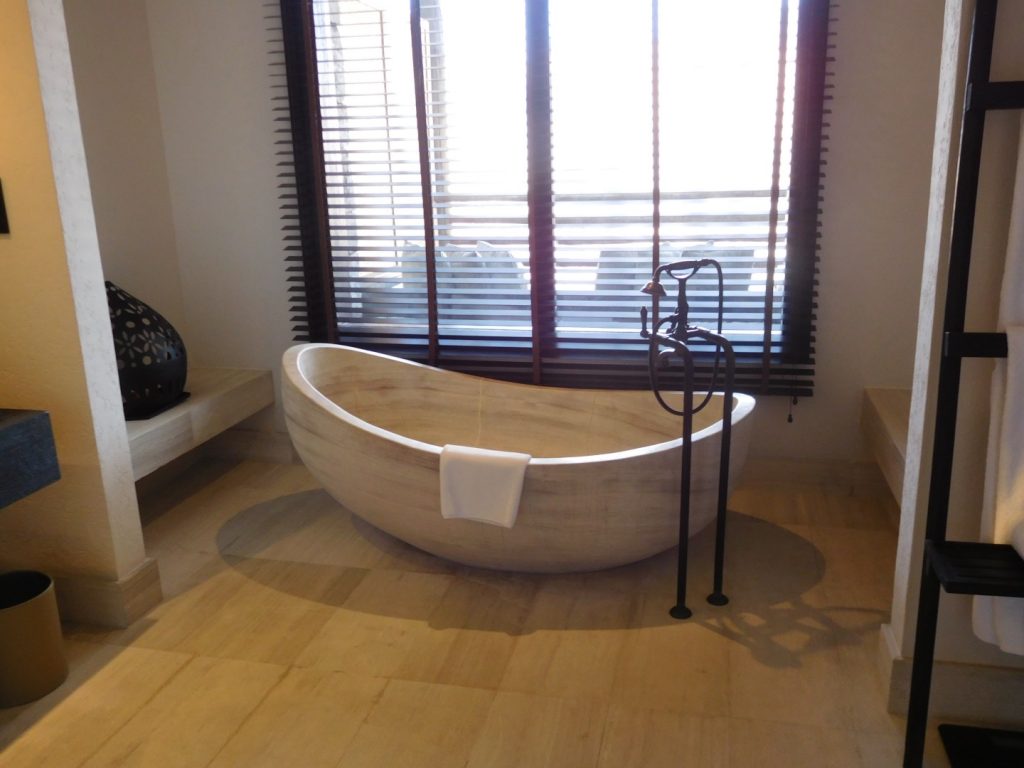 If you decide that lounging in your room or balcony is not enough for your Alila Jabal Akhdar escape, then get out and about in and around the resort. Alila offers not only a huge library with a host of books to relax in, but also a play room for children. Additionally, the concierge team can assist with booking one of the Alila Experiences. These consist of Cultural Learning for those that love  history and culture; Conscious Living catering to wellness and the environment; Active Spirits for the outdoor enthusiasts;  Culinary Delight involving a cooking school;  Private Pursuits for arts and crafts and lastly Couple Celebration for time away with your loved one. So no matter if you're looking for a weekend escape on your visit to Oman atop of the Green Mountain lounging by the pool or more adventure hiking the trails, you have your pick at Alila Jabal Akhdar hotel.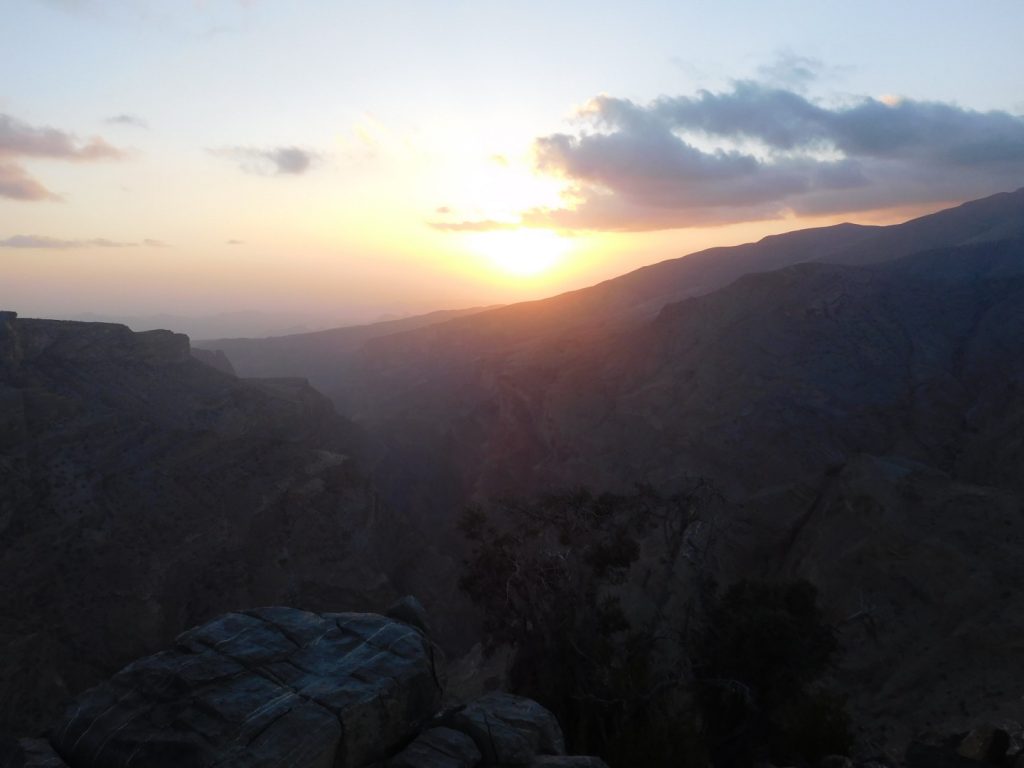 ***Disclaimer: Please note that I was offered an opportunity to review Alila Jabal Akhdar Hotel. All views and opinions here are my own.***