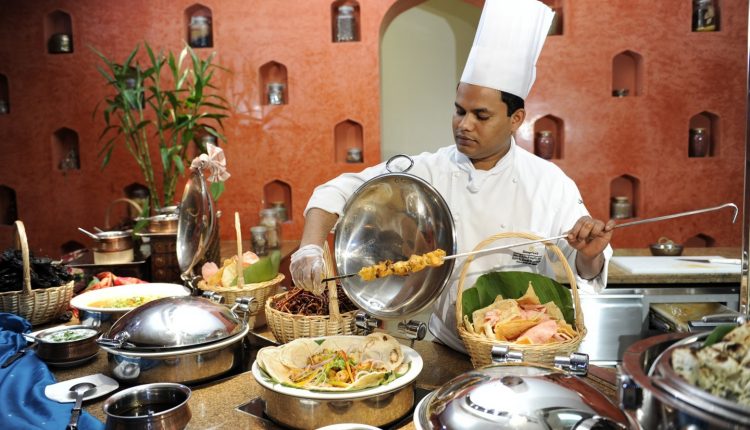 By Nicole Brewer
Ramadan Kareem globetrotters! Ramadan is here and I'm happy to share with you details of an exciting Ramadan preview event I attended this past weekend at the beautiful Shangri-La Barr Al Jissah Resort & Spa Muscat. Located in the Al Mazaar Souk, Shangri-La welcomed the Holy Month of Ramadan with a Suhour preview dining experience.
The event also introduced the fourth year of the Hand in Hand CSR initiatives as the Holy Month will include a host of family-friendly activities and weekly charitable events that will be taking place at the Al Mazaar Souk. The first event held will be in partnership with Injaz Oman on the 16-17 June, followed by the popular Qaranqashow celebration for children. As that is my birthday weekend and I will be staying at the resort, I'm looking forward to hopefully taking part in this event.
The Al Mazaar Souk courtyard will be serving a huge selection of Ramadan delicacies, traditional beverages and juices, all being set within an Arabian-styled decorated ambience for a fabulous Suhour experience to be had by all. I was able to sample tasty dishes from throughout the region such as shawarma, grilled chicken and an array of delectable Omani desserts as well!
The evening also featured live traditional music. The Iftar events at Shangri-La during Ramadan are sure to be a delightful treat for those that attend. Visitors can enjoy Iftar at Al Tanoor where they will feature a huge selection of traditional Middle Eastern specialties and international dishes such as hot and cold mezzeh, salads, mixed grills.
Additionally, guests dining in Al Tanoor or the Al Mazaar Souk are invited to enter a Ramadan raffle to win great prizes such as weekend stays in Shangri-La hotels in the Maldives, Istanbul, Mauritius, Kuala Lumpur, Dubai and Abu Dhabi; as well as dinner vouchers in the various restaurants of the resort or spa treatments. Guests will receive a raffle ticket for every OMR 15 spent during Iftar in Al Tanoor restaurant! I'm Totally excited for this opportunity as I was planning to host my birthday dinner there during this time on June 17th so will make sure to enter the raffle!
**Disclaimer: I was invited to the Shangri-La Muscat to sample the Ramadan preview dishes. All opinions and reviews are my own.**