By Nicole Brewer
Greetings globetrotters! A couple of weeks ago I had the pleasure of attending a feast at Shangri-La Barr Al Jissah Resort and Spa in Muscat, Oman for Spanish week! It was a delectable experience of fine-dining with a several course meal curated menu by visiting celebrity Chef Montse Estruch, patron of El Cingle restaurant in Barcelona, Spain. 
The dining experience at Al Tanoor restaurant was also topped off by once-off flamenco performances by the amazing Antonio Gades Company. It was great to have such an awesome cultural experience here in Oman. Spain and Spanish food are some of my favorites and neither the food nor the performances disappointed. There were several first of kind dining events hosted over the course of a week here in the Sultanate at Shangri-la Barr Al Jissah.
Al Tanoor restaurant, located at the Al Bandar hotel on the resort grounds, featured a host of buffet stations with an array of famous Spanish dishes, including some of my favorites such as paella. I was also able to taste tapas which were on the menu for another dinner hosted at the Tapas restaurant next door including croquetas, which are little deep-fried balls of yummy goodness stuffed with cheese.  A Spanish feast surely wouldn't be grand unless it is topped off with a glass of Sangria, which the dining experience made sure to include.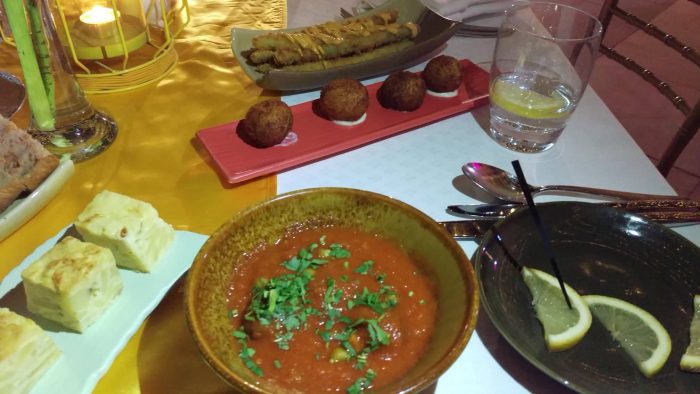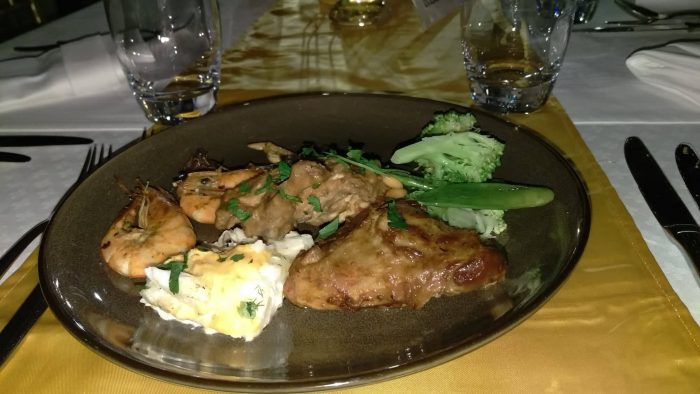 The meal was, of course, topped off with a massive desserts buffet station as well, including local delicacies such Umm Ali, Omani pudding and other sweet treats like milk chocolate mousse cakes, puddings and creme brulee. This was surely a dining experience not to miss. Shangri-la is ahead of the game when it comes to events introducing cultures from around the world to Oman. What Spanish dish is your favorite globetrotters? Head down to the comments to share your favorites.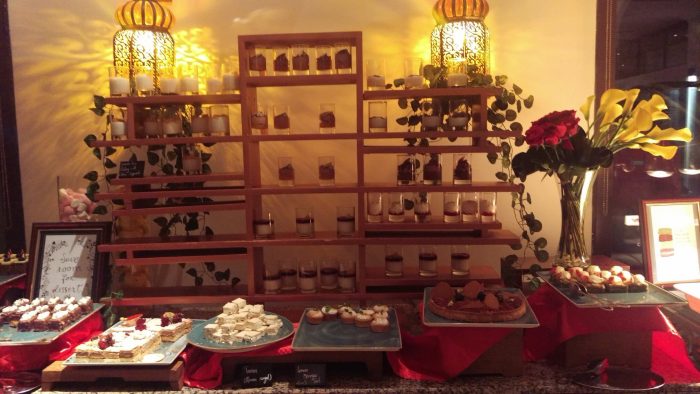 ***Disclaimer: I was offered a complimentary dining experience with Shangri-La Barr Al Jissah Resort & Spa Al Tandoor Restaurant in exchange for an honest review. All views and opinions are my own.***