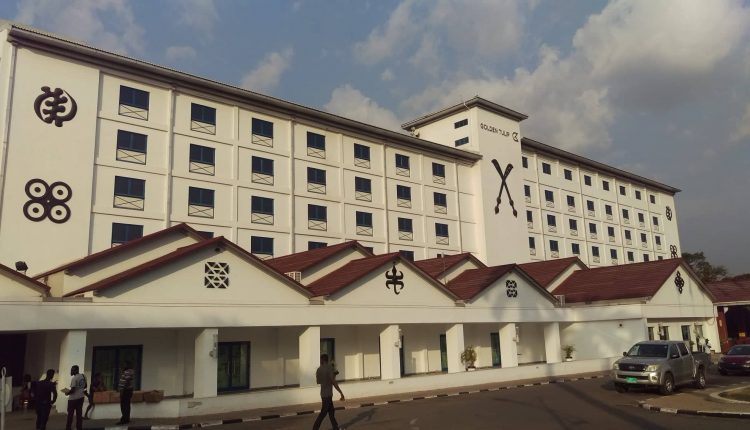 By Nicole Brewer
Greetings globetrotters! I hope you had an amazing Valentine's Day and celebrated love across the globe. No matter if it was the love of a significant other, family member, friend or your own life! As many of you know I visited Ghana a few weeks ago and I'm still on a high from my visit back to the Motherland. This Ghana trip has been life reaffirming for me, with having the chance to go back "home" in this Year of Return.
My time in Kumasi was absolutely fulfilling, with me having the opportunity to do the naming ceremony and visit amazing historic sites such as Manhyia Palace Museum. During my time in Kumasi, I had the pleasure of staying at the Golden Tulip Kumasi City Hotel. The 4 star Golden Tulip Kumasi hotel is located right in the center of the historic Ashanti region of Kumasi.  While my overall experience at Golden Tulip Kumasi was not perfect, I did have an enjoyable stay at their facilities in the end.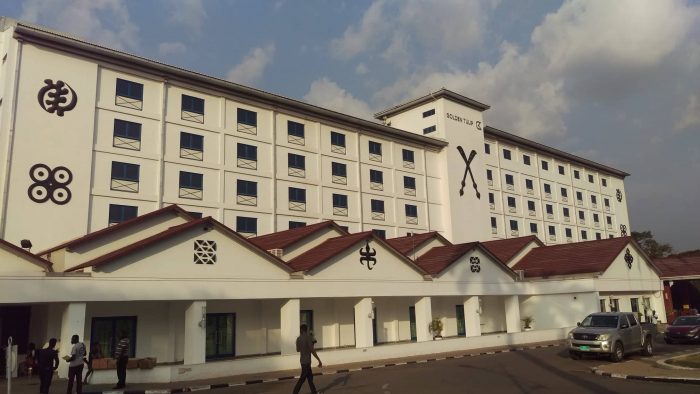 When I first arrived at the hotel, unfortunately, the room was not ready and I had to wait a couple hours before I could check in. The standard check-in time is 3 pm and my room wasn't available until around 5:30 pm.  I was a little perturbed because I had just ridden for 4 hours from Accra and went straight to check out some local sites. Therefore, I was tired and ready to take a shower and relax in my room. Sooo, when I got to my room, again the desire to shower was huge after shopping in Kumasi's massive market. Once I got to my room and low and behold, there were no towels available.
The front desk staff tried to be as accommodating as possible but noted that the cleaning staff was extremely busy due to the hotel being totally sold out. Not only was there a ton of people that checked out late from a conference, but there was also a wedding party in the hotel that same day. While I tried to be understanding of this issue, to my dismay the same exact issue happened the following evening as well.
After going out for a full day of sightseeing and then wanting to catch a quick dip in the pool before the sunset, by the time I came back to my room later in the evening there were still no fresh towels. Other than the towel situation, my room was particularly cozy and relaxing. When I did manage to get fresh towels and laid in the massive bed in my suite, I was able to sleep like a baby on the soft sheets and fluffy pillows. The room also offered free wifi and a seating area for relaxing.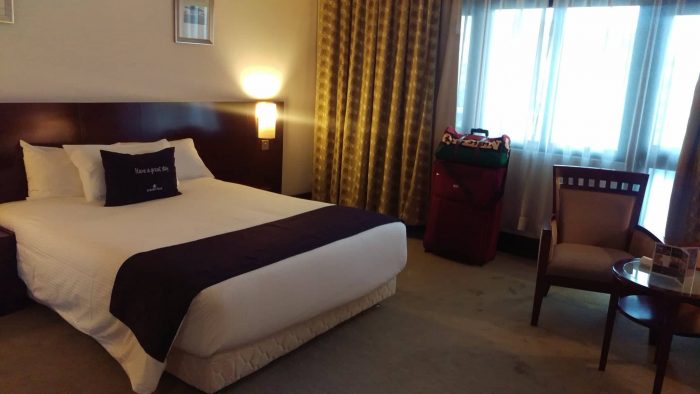 The restaurant staff, the front desk managers and receptionist were very attentive and overall I was happy with their service. Nevertheless, the cleaning staff has to do better with turning around the rooms in a more timely manner moving forward. Other amenities available include a fully equipped wellness center, a beauty and massage parlour, a casino including roulette tables and gaming tables, as well as a pool area near the fully stocked bar. If you are heading to Ghana, then Golden Tulip Kumasi is a formidable option for a hotel stay. Have you been to Ghana GTs? If so, tell us about your experiences in the comments.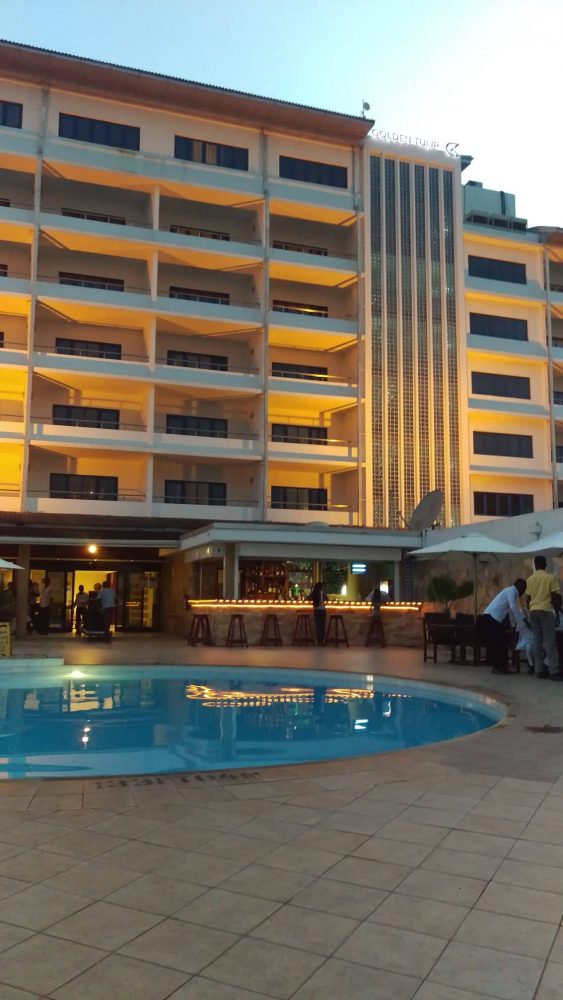 ***Please note that I was offered a stay in exchange for a review. All views and opinions are my own.***