By Nicole Brewer
Last weekend I had a fabulous time staying at the Shangri-La Barr Al Jissah Resort & Spa here in Oman just outside of Muscat. It offers great luxuries and views that I can't recommend it enough for anyone trotting to Oman for a visit. On my second evening there I enjoyed a relaxing dinner and cocktails at the Italian restaurant Capri Court and the exquisite Piano Bar, both located at the Al Bandar Hotel of the Shangri-La Barr Al Jissah Resort & Spa.
Capri Court offers a contemporary Italian dining experience, with it's modern designs and atmosphere. You have the choice of having your cuisine indoors or outside, overlooking the calm beach and gardens. With the summer temperatures, we opted to dine indoors.  We were greeted by not only the hostess but a number of awards upon entry into the restaurant. I enjoyed the calm seating area, that later bustled with families coming in as well.  The meal began of course with an array of breads to choose from and fresh olive oil. My friend noted that you can always tell how good the meal will be based on the bread, so we knew it would be great!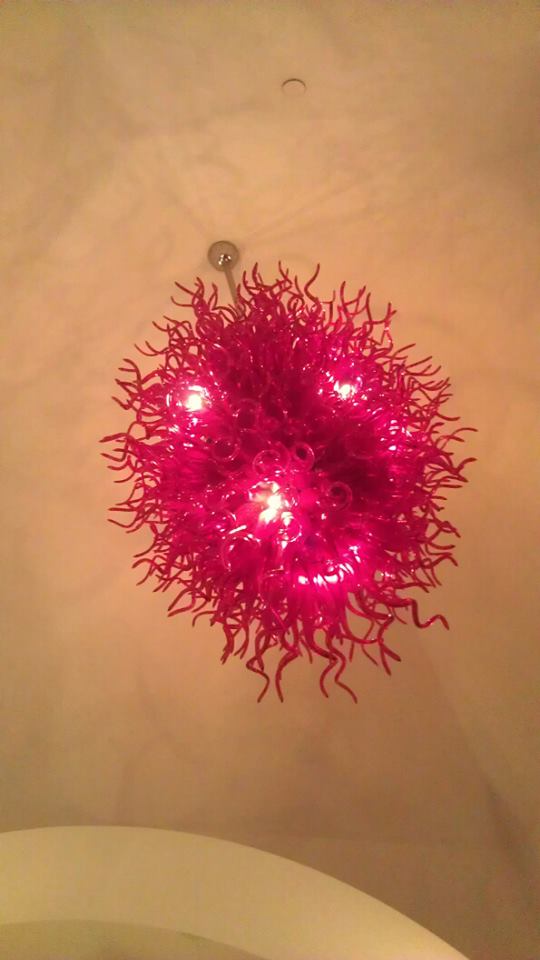 For an appetizer, I had a cream of mushroom and chicken soup. The server poured the cream using a canister with the scrumptious chicken morsels and bread already in the bowl.  My friend was more than satisfied with his onion rings, sauce and fresh lemons.  Having Chianti wine on the side just made the meal that much better, which is one of my favorites.
For the main course, I decided to order the seared pistachio crusted yellowfin tuna, which came with glazed vegetables, potatoes, carrot sabayon and saffron. This dish was absolutely scrumptious. The crust on the yellowfin tuna was made to a perfect crisp, with delicious spices (a bit of spice actually because I needed water at certain points), but divine nonetheless. My friend certainly didn't complain about his dish, delighting upon roasted herb marinated lamb rack, which was served with sautéed asparagus and creamy polenta that came flavoured with gorgonzola. It looked the part and came with a thumbs up in the end :-).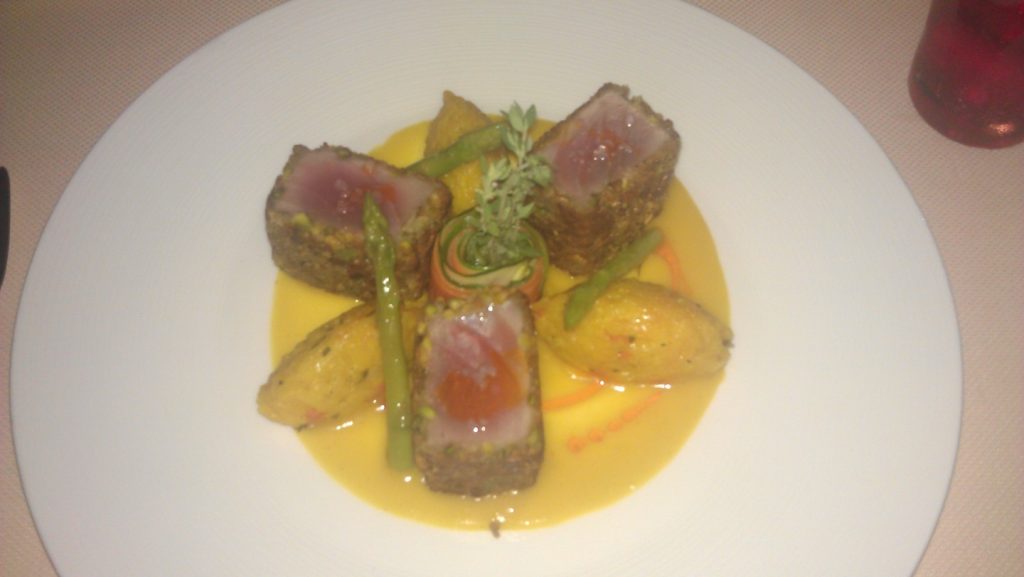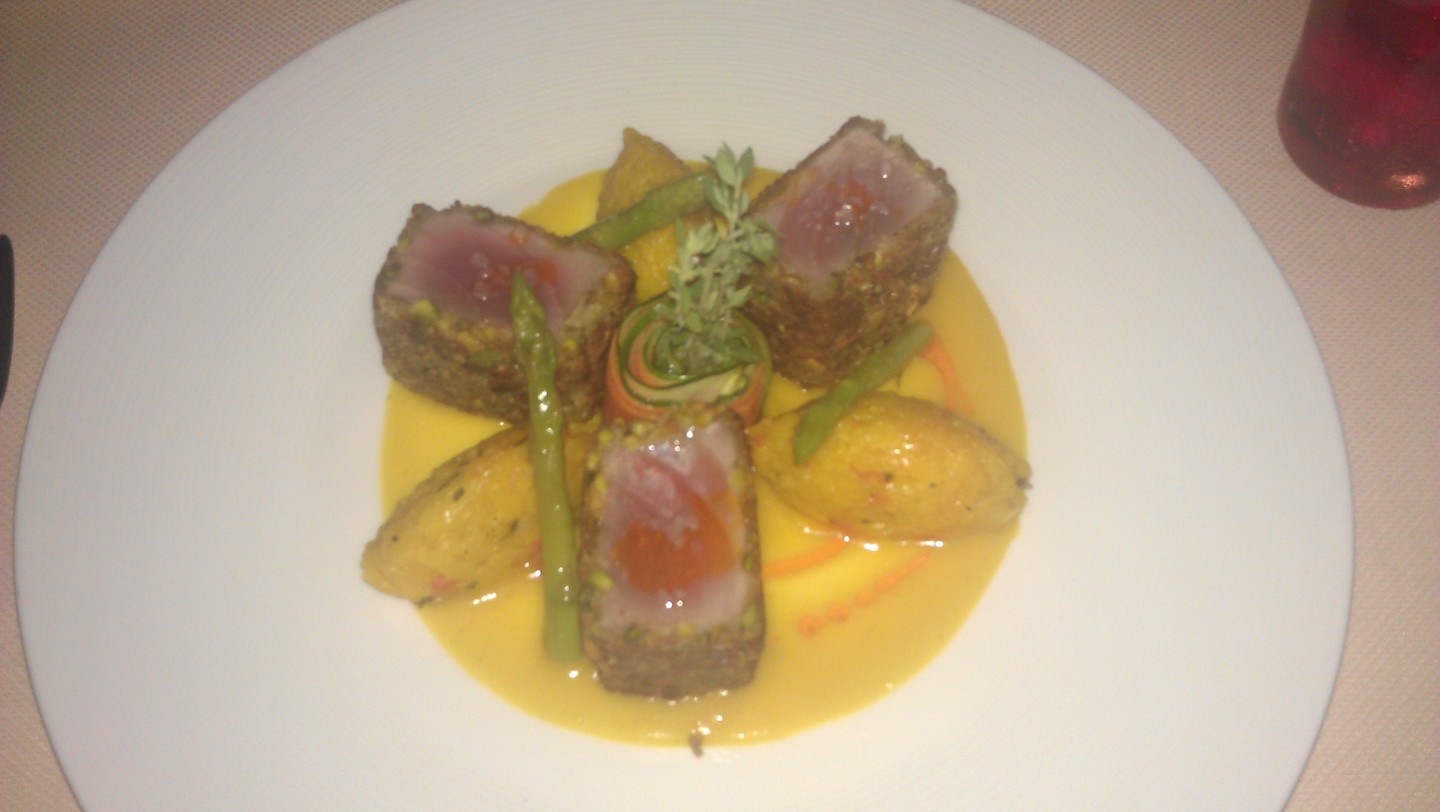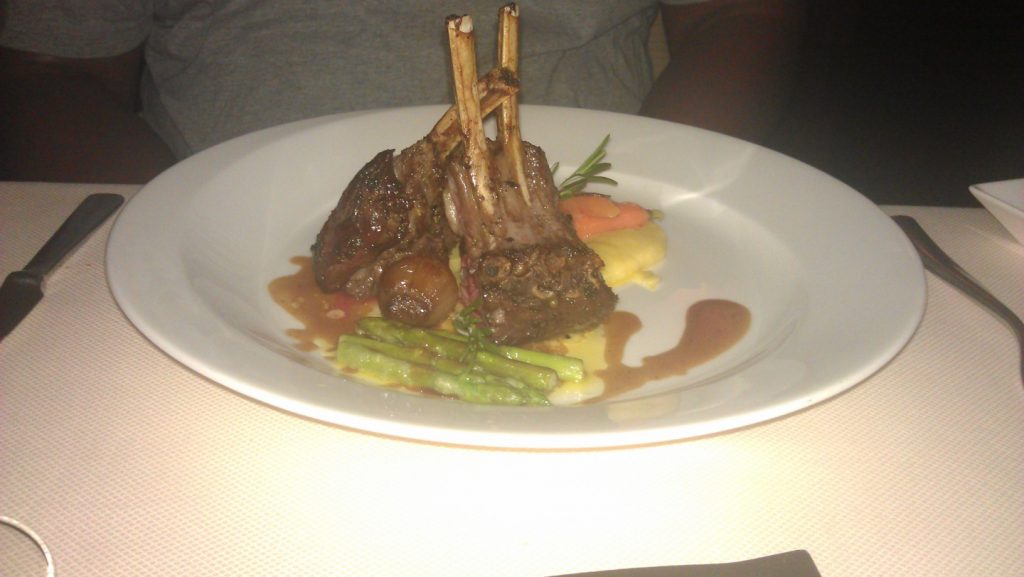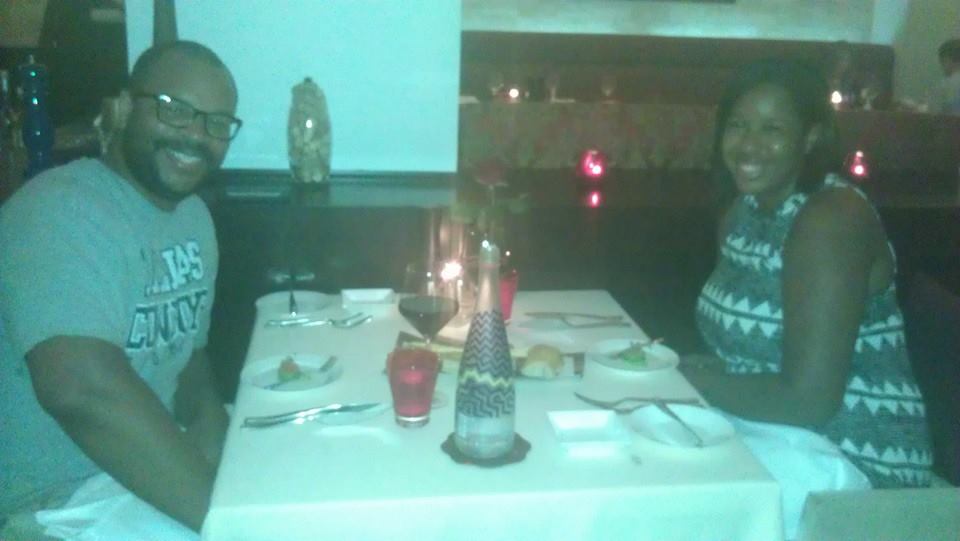 Of course we had to save room for desert! I decided to try something a bit different and ordered the classic Italian cassata with fruit candy and chocolate chips, covered with marzipan and pistachio nuts, also being served with cherry sauce on the top. I was sold on marzipan and all of it's sweet goodness. My guest opted to go for the traditional tiramisu that came topped with strawberries because you can never go wrong with tiramisu at an Italian restaurant right. We left full and totally delighted with the dining experience at Capri Court.
We decided to top the evening off with a nightcap and drinks at the Piano Bar, which is located right in Al Banadar hotel near Capri Court. With a just a short walk through the courtyard and up the beaming stairs we headed to this gorgeous locale to listen to a fellow American that performs nightly at the lounge.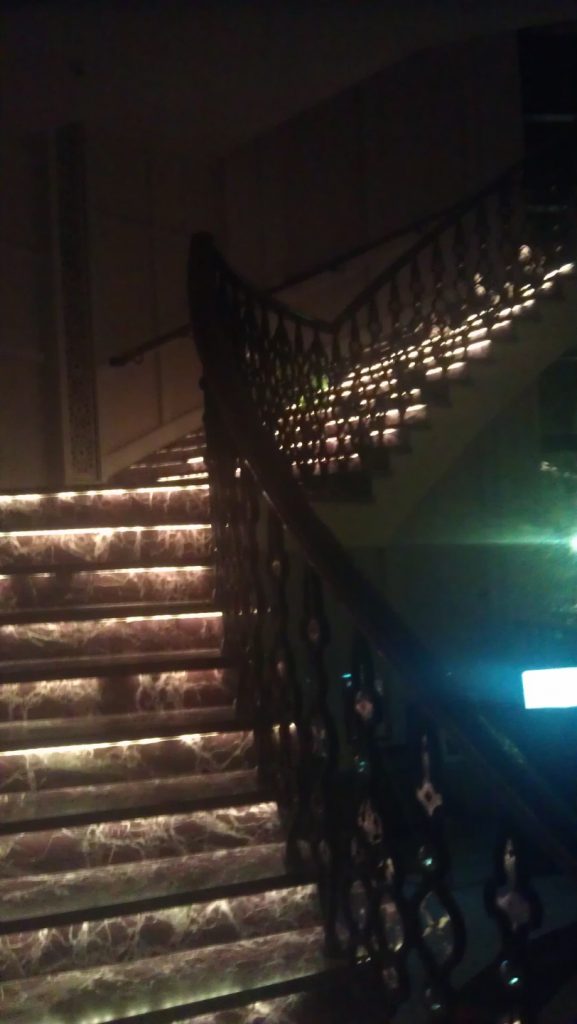 We were grateful to hear live tunes, as we were told it would be her last week performing for a bit since Ramadan is coming up.  She belted jazz classics and we sipped on finely made cocktails.  The perfect way to wrap up a relaxing weekend at the Shangri-La Barr Al Jissah Resort & Spa. If you are trotting to Oman in the near future globetrotters, a visit to this luxurious resort with fine dining and drinking choices is a must!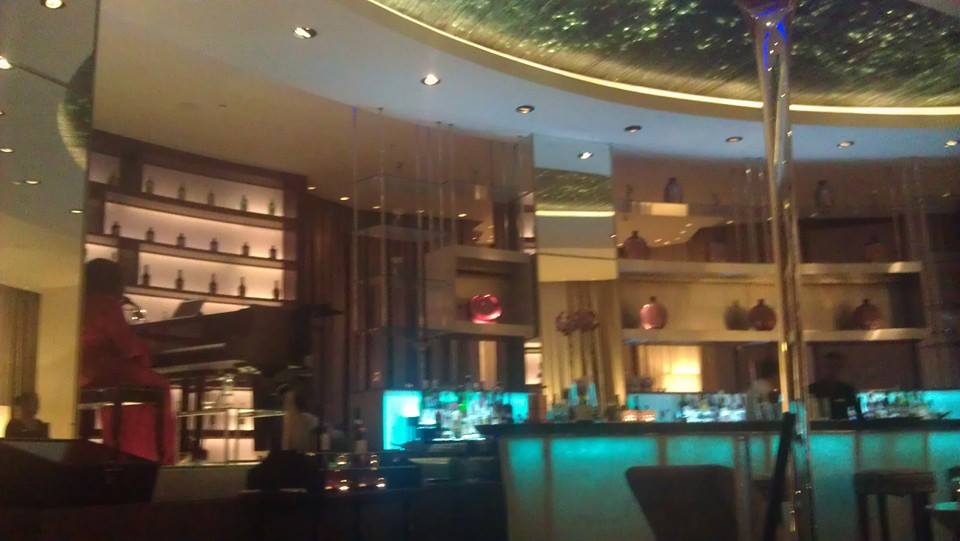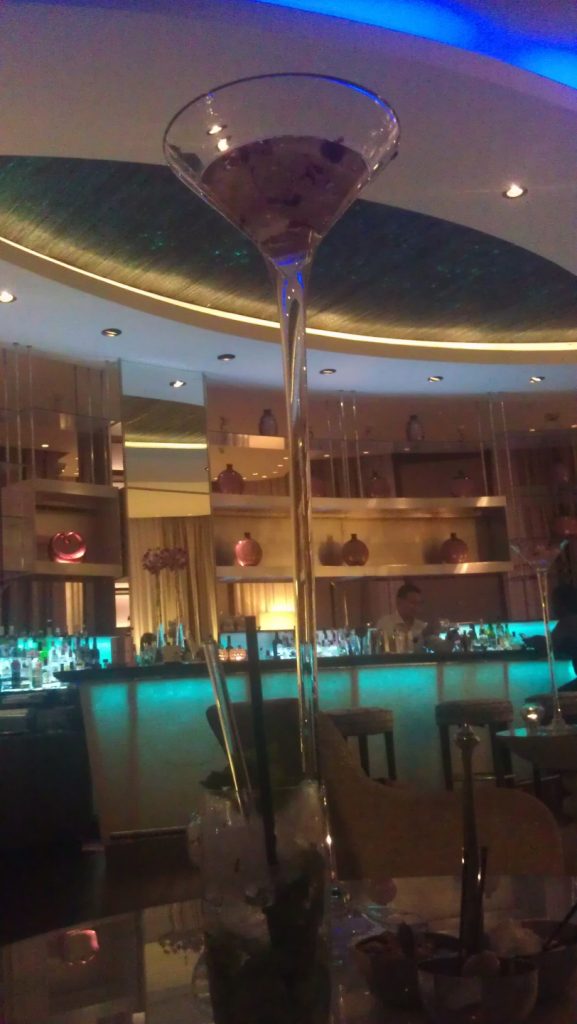 ***Disclaimer: This was a restaurant review offered by the Shangri-La Barr Al Jissah Resort & Spa. All comments and views are my own.***