By Nicole Brewer
Guten Tag globe-trotters! Well the day is quickly approaching that I've been counting down to. I'll be departing for my grad program orientation the day after Labor Day in Poland. I'll trot around there for a week and hear from amazing speakers from various re-known NGO organizations while starting my "intensives" for credit.  Following the initial week learning about the format of my Joint MA program in International Humanitarian Action, I'll then be relocating to Germany with a week of downtime to get accumulated to the school and city of Bochum.
I know many of you are at transitional points in your life, deciding upon future work, school and travel related opportunities.  I just wanted to take a few moments to address something that tends to consume many of us when deciding what to do with said opps which is Fear.  I've been feeling anxious and excited about whats to come in the near future but I'd be remiss to not mention that small bouts of fear have been inching in as well. I know some of you may say, but you're a globe-trotter you've got this! Well, I'm also human and have crazy mixed emotions at times.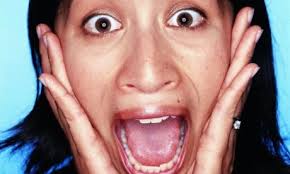 At times I've found myself on the verge of small panic attacks, worrying (well am I ready to go back to school?; I should have waaay more money saved up!; my family is going to miss me so).  Then I've found myself glancing over at my vision board that I made in Oman and brought back to the States with me. I am then reminded in bold letters of the saying: Fear is Temporary, Regret is Forever!  I believe in this statement and feel truer words may not have been spoken!
I refuse to live in fear of the unknown. If one continues to doubt themselves then the time will never be now but always later. Their is never a perfect time to do certain things and you can't let fear consume you.  I've decided to step out on Faith and Believe that everything will fall into place with hard work and dedication.  I've managed to find a part time job teaching ESL (English as a Second Language) online before even hitting the ground.  If one has faith and believes in ones self, then they will do what they have to do to succeed at whatever their dream may be. So my advice to you globe-trotters is to go out, believe in yourself and be great. Don't forget, Fear is temporary, Regret is Forever!