By: Chantal Blake
24 hours is not nearly enough time to visit London.  A destination so richly steeped in heritage and history requires weeks to fully explore, but I had no such luxury.  I was on assignment attending a special retreat with only a day to spare in the city.  Being ready to navigate the Tube, find good eats, and take in the sights and sounds of London in such a short window of time required a central location, a peaceful night's sleep, and an energizing breakfast.  All of my expectations were abundantly exceeded at The Wellness Home in Chiswick.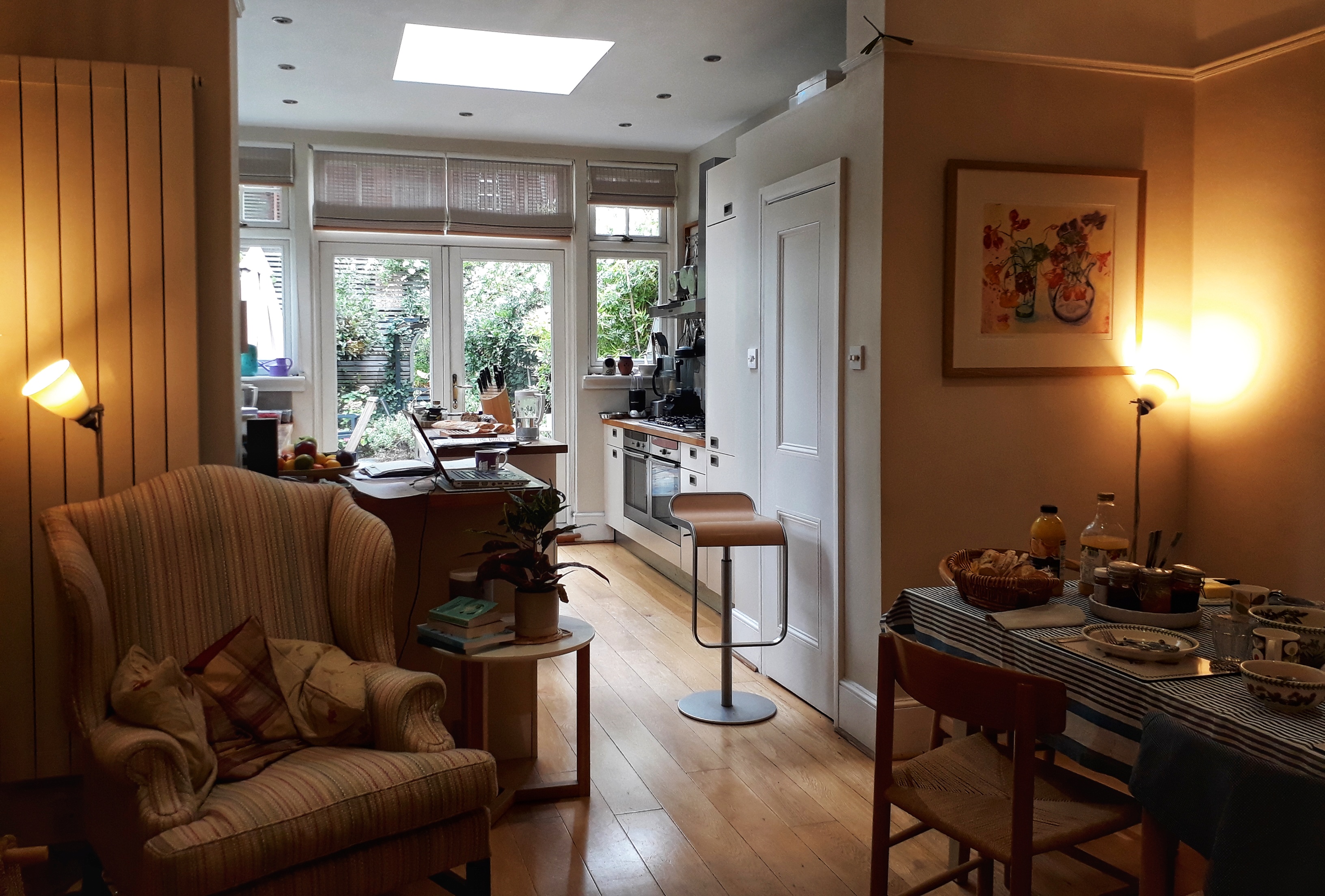 Only minutes from the Turnham Green Station, finding The Wellness Home was easy.  In a quiet, residential neighborhood, the red brick home is warmly therapeutic.  Currently, The Wellness Home is the only gold-rated B&B recognized by the Green Tourism and Business scheme and the attention given to environmentally sound details make this distinction evident.  Once shoes are removed at the door, the carpeted home extends cozily to tucked away rooms that are well-spaced apart from others.  Private bathrooms are stocked with eco-friendly body products, air-fresheners, and cleaners, while rooms feature a unique Japanese sleep system, purified Nikken Pimag water, and a selection of herbal teas.
Feng shui principles guide the use of space and layout of the guest house.  Books about mindfulness and nutrition are tucked around the home in ways that are helpful, not intrusive.  The resident spaniel Rollo meanders peacefully around the home, totally compatible with the abode's zen quality.  There is ample space to lounge and reflect both indoors and outdoors in the rear garden and balconies.
Breakfast is a wholesome and hearty spread of organic fruit, muesli, whole grain bread, jams, cheese and yogurt (both vegan and non-vegan varieties), and dried fruits and nuts.  Added to the nourishing meal was the heartfelt company of the owners and fellow guests at the breakfast table.  At the nexus of our varied paths, destinations, and origins, we broke bread in the city of London, far from the hustle and bustle yet close to the pulse of the vibrant city.