By Nicole Brewer
Happy Travel Tuesday GTs! It was a fabulous holiday weekend with a trot over to Dubai due to the extended weekend for the Islamic Israa & Mi'raj, which marks the Prophet Muhammad's journey from Mecca to Jerusalem. I was grateful to be extended an invite to stay at the Melia Dubai, which is the first Spanish 5 star Hotel in the Middle East, located in the Bur Dubai area.
Upon entry into the luxurious hotel, I was impressed with the stunning decor, high ceilings and relaxing ambiance. As an architecture loving globetrotter, I was in heaven at this establishment designed by a Milan based architect. The hotel staff was extremely nice upon check-in. Please note though that you should have a credit card with enough balance to hold the deposit on your room, but cash is an option to pay in the end. Room rates average 920.00 AED (excluding sales and tourist tax). After taking care of the logistics, we were taken to our room on the 5th floor and were pleasantly surprised by the massive room.
It had a long corridor which led past the bathroom to the main entry point of the beautiful room. You know it's a classy place when you are welcomed with a warm greeting note from the General Manager and Guest Relations Manager followed by fresh fruit, chocolates and sparkling water :-). This is my kind of place indeed. Rooms also feature complimentary Wi-Fi and daily breakfast that caters to guests from various backgrounds with an array of dining palates.
Now the kicker for me was after seeing the huge king sized bed, flat screen TV that has nicely placed in a wall mirror and then upon looking to my right to see a nice, deep freestanding tub behind a glass wall with sheer curtains (sexy for a couples weekend getaway, noted for next time).  I was So excited to take a nice long bath in the modern tub and an added bonus for someone who is 5'10 like me was that even after stretching out reading with my head laid back, I Still had legroom. Yes, this room is a Winner!
Melia Dubai also features "The Level" service for residents on the 7th floor, where they take service to another level for guest to experience when staying at The Level Rooms & Suites. Services of The Level guests include private check-in and check out services, limousine service and a private lounge with amazing city views. They know how to treat you like a rock star if you desire it.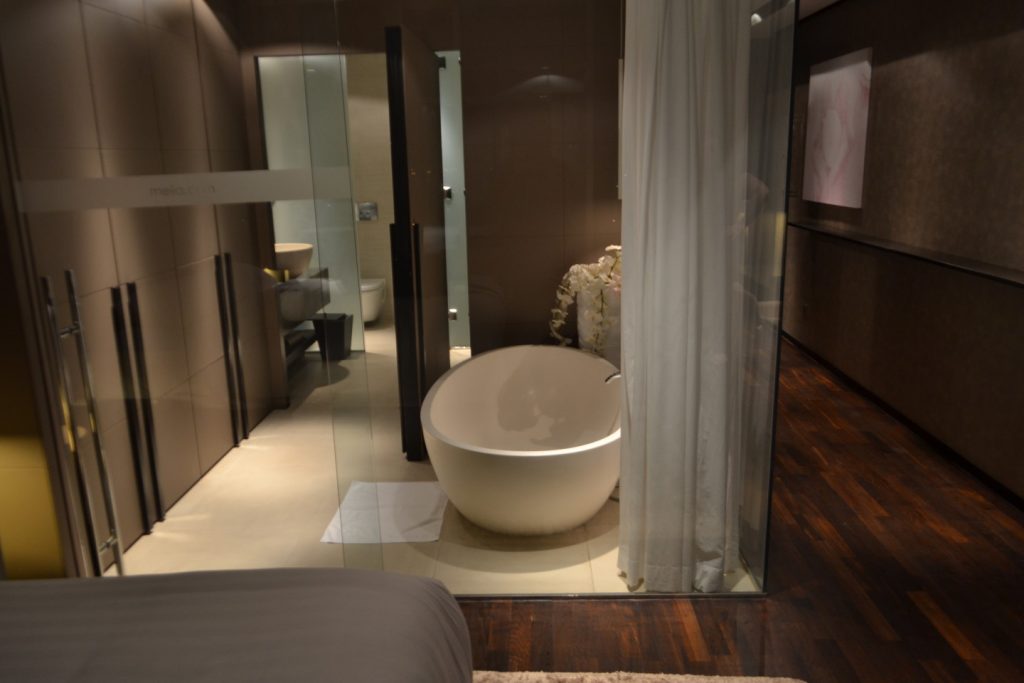 It doesn't hurt to have a nice city view suite as well.  Even though construction cranes are seen across the view, it just goes to show how much Dubai is steadily growing and adds to the scene of what's currently happening in this fascinating city. After enjoying the relaxing decorum of my room, I headed up to the top floor to check out the pool and Estrellas pool bar & lounge that are on the roof that feature pool parties and more.
Melia Dubai offers several lounges and clubs for those that want to do more than just unwind while in Dubai. Enjoy a pool party or party at the Mansion nightclub with its golden doors that greet you upon entry to make you feel like a celebrity.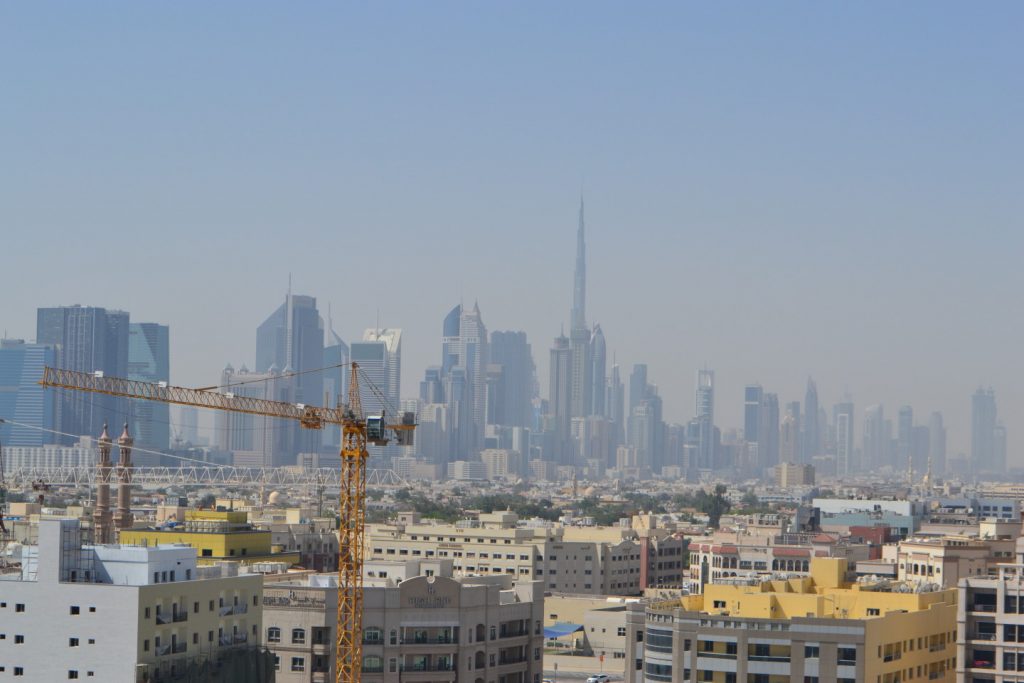 The hotel features the YHI Spa where you can have a mani/pedi, massage or even get your tresses cut.  It also features plenty of dining options from the celebrity chef restaurant Signature by Sanjeev Kapoor (review coming soon of this divine place), Alfonso X – Sushi & Cigar Bar and Quantum Sports Bar. Melia Dubai is near the gold and spice souks, the historical Bastakiya and and Dubai Creek.
One of the only faults I could mention is the location in relation to public transport. It is a 15-20 minute walk to the train station, which is not feasible in the Dubai summer heat so it is mandatory to take one of the shuttle buses which are provided complimentary to hotel guests.  This is not a major problem, as several transport options from the beach shuttle to 24-hour taxi service or limousine service are available at request.
Overall I had a fabulous stay at the Melia Dubai and can recommend it to anyone that is looking for a sophisticated stay in a luxurious and modern hotel while trotting to Dubai.
***Disclaimer: This was a review stay offered by the hotel. All comments and details are my own.***