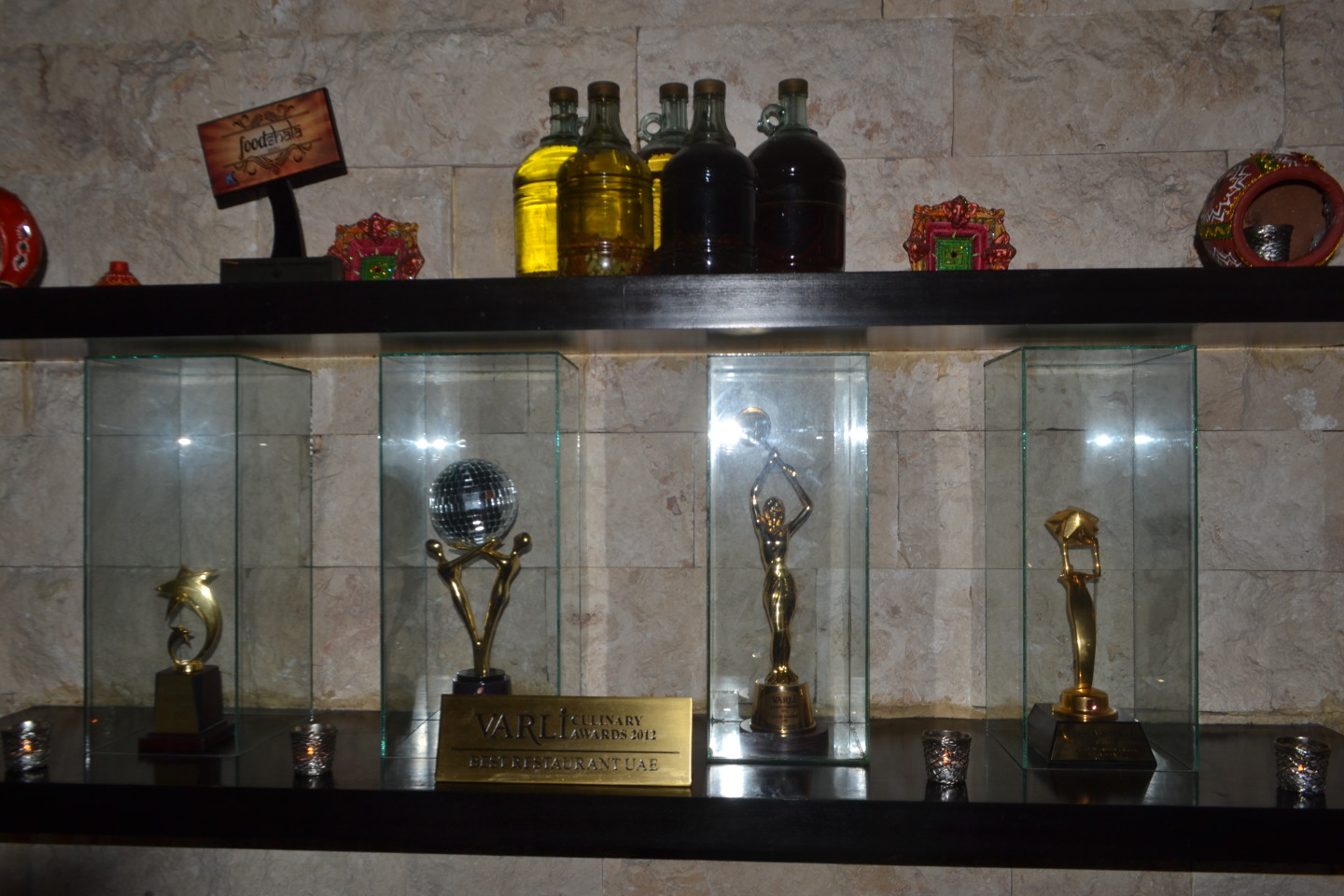 Signature by Sanjeev Kapoor Restaurant Review
By Nicole Brewer
Last weekend I had an amazing time on my weekend getaway to Dubai. I stayed at the marvelous 5 star Melia Dubai Hotel in the Bur Dubai area. It was such a relaxing time, but the best part for me has to be the Food. I seriously had some of the best food Ever while in Dubai and a major reason for that is due to the divine modern cuisine of Signature by Sanjeev Kapoor restaurant, which is located within in the Melia Dubai Hotel.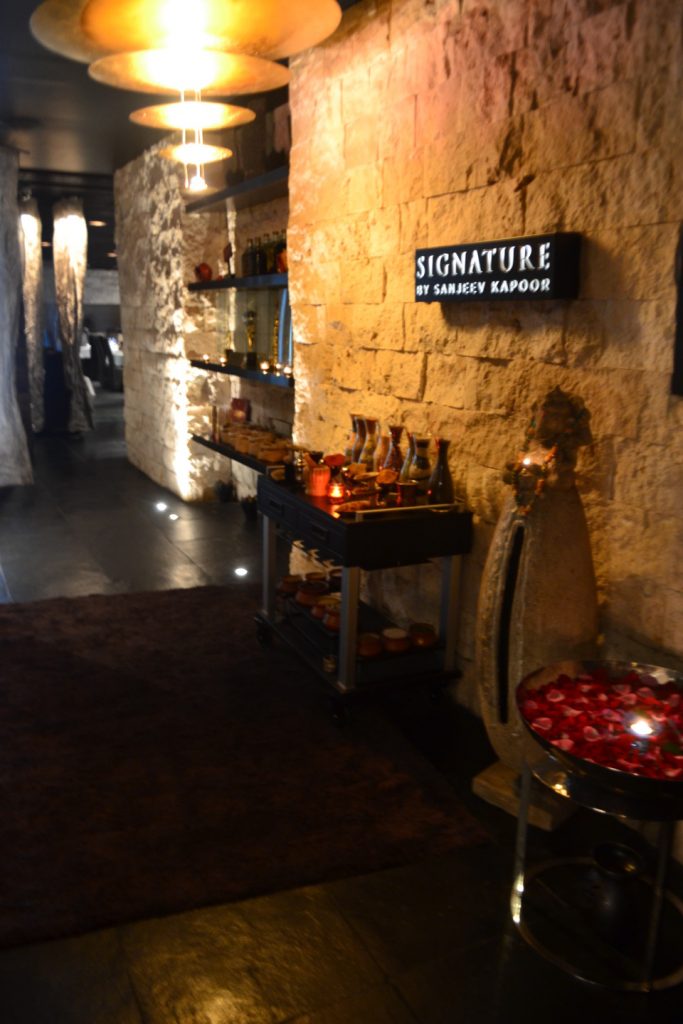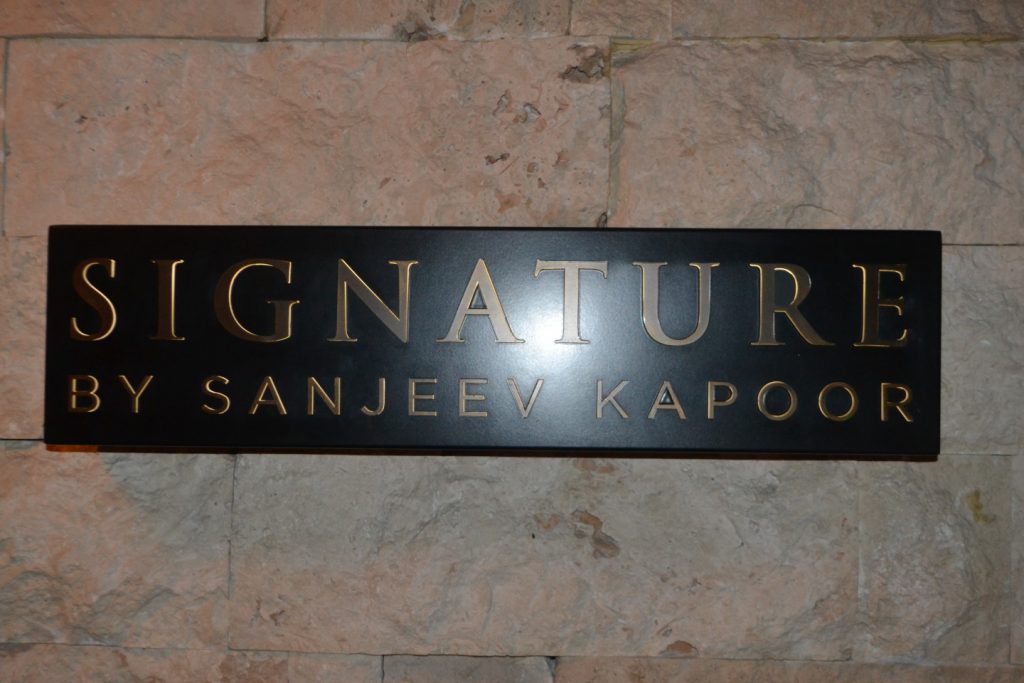 Sanjeev Kapoor is an award winning celebrity chef who is an avid traveler himself. He was recently featured on a National Geographic piece, so I'm delighted to eat at a restaurant by a man after my own globetrotting heart. He has won culinary awards including the 'Best Chef of India' award by the Government of India. When I walked into this classy restaurant, I knew it was time to prepare for a full dining experience. The avant-garde ambience is soothing with its wood panel walls, low lighting and beautiful Asian inspired art work.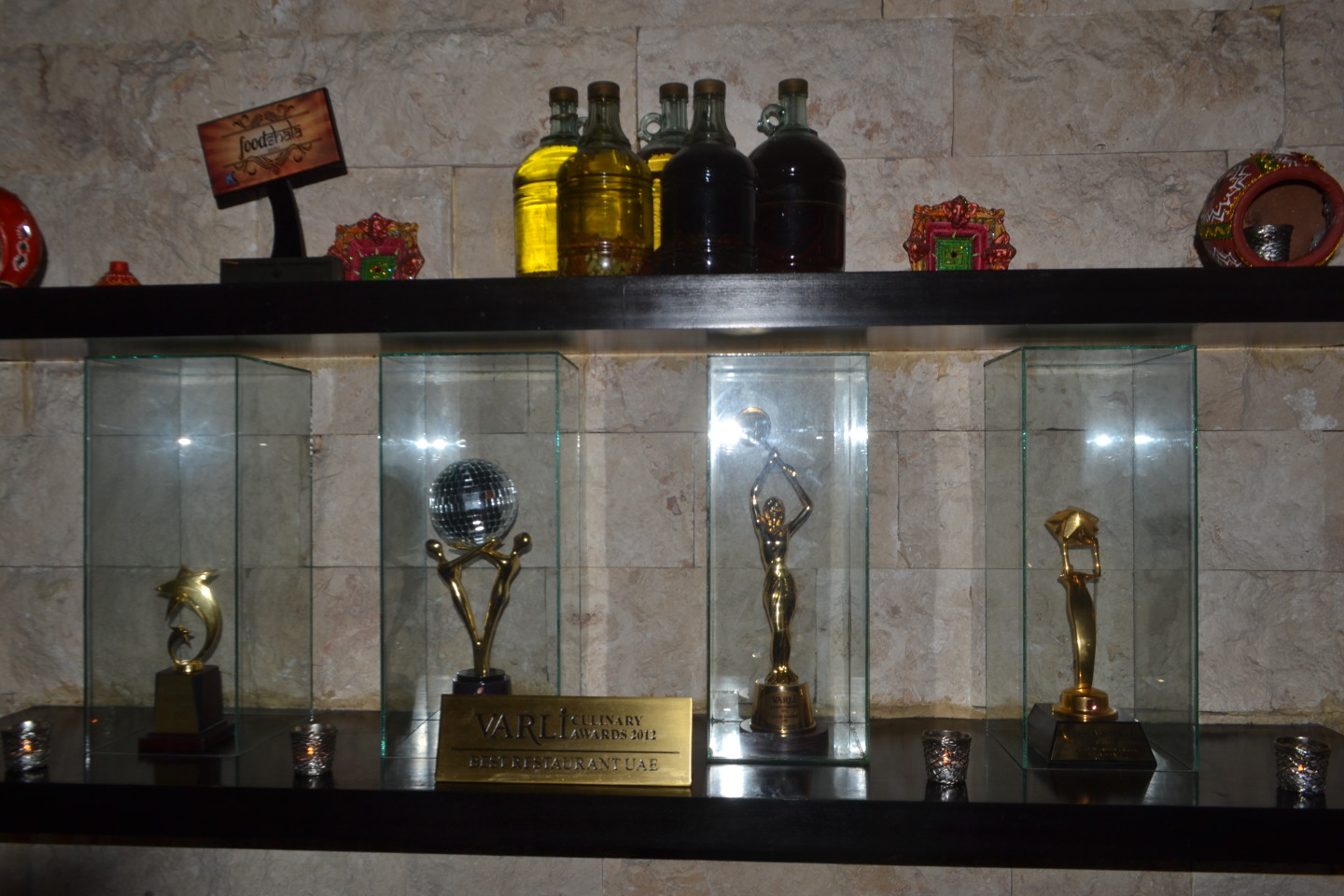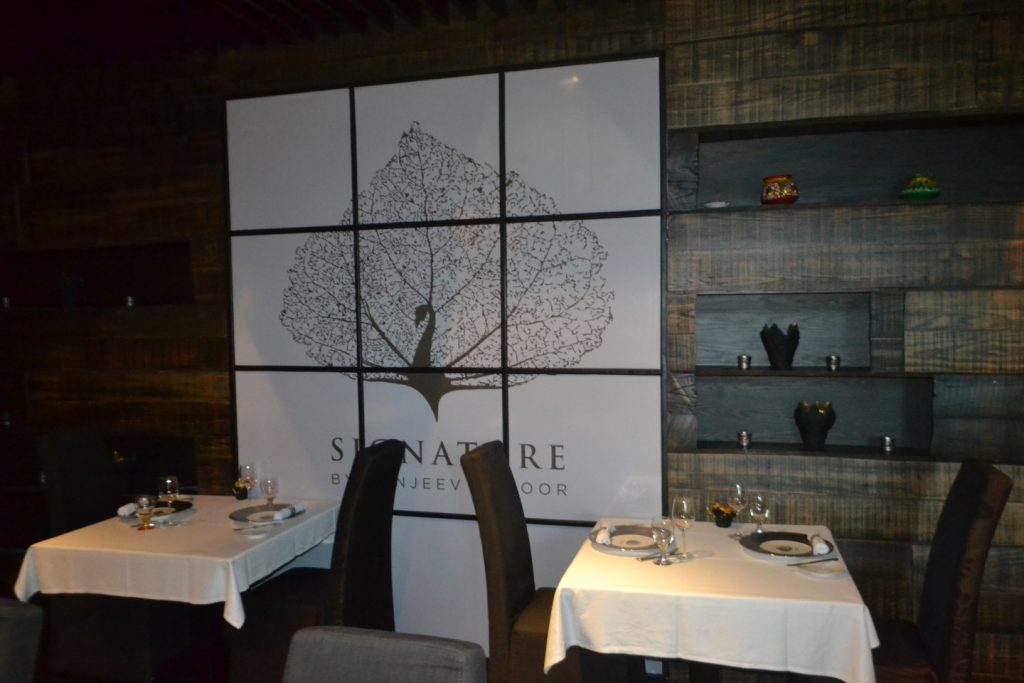 The first course of the meal began with Madhuban Crispy Flatbread, which had a bit of a kick to it, but hey that is to be expected at an authentic Indian restaurant. Numerous sauces were presented in a colorful display, from a spicy option to a bright pink sauce with baby onions and a creamy mint version.  After that we ordered our appetizer of Murg Parmesan Tikka, or Velvety chicken morsels that came topped with parmigiano shavings.
Before these came out, the delightful server brought out lentil dumplings soaked in yogurt sauce in order to "clean our palates" before the first course came out and it was delicious enough that it could have been a meal on its own.  The velvety chicken morsels just melt in your mouth they are cooked so fine, that the succulent chicken pieces are extremely juicy and flavorful.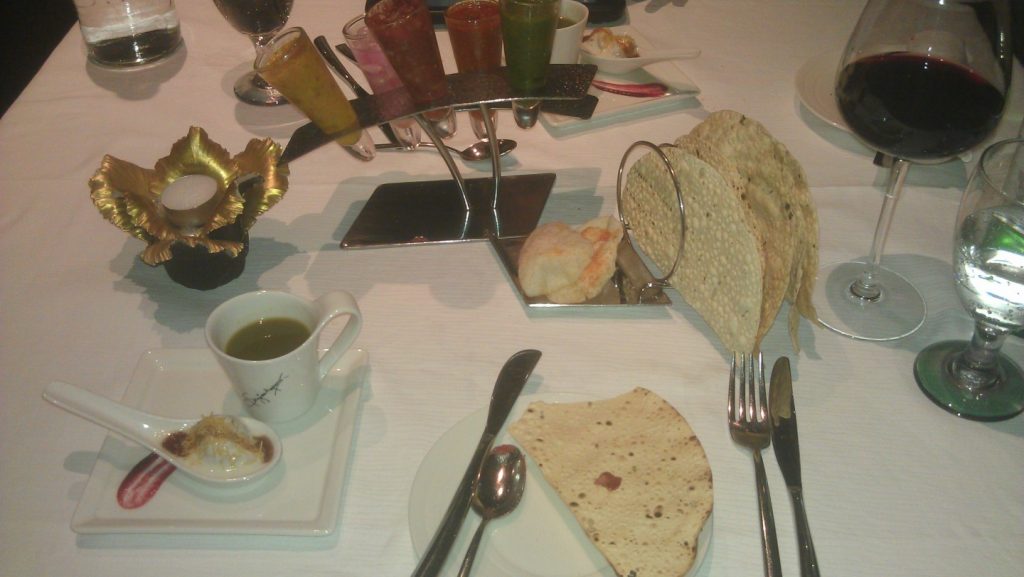 For my main course I ordered one of their Signature dishes Dum Nariyali Prawns, which are Tiger prawns simmered in a creamy coconut gravy. What was even more cool was the fact that in came out in a coconut. Those prawns were some of the best I've ever had and I'm totally dreaming about them as I type this :-). I topped it off by eating the creamy sauce with both butter and garlic naan breads that we ordered to compliment the meal, which was mouth watering deliciousness. My friend Sam had one of the Tandoori Chicken appetizers as her main dish and it did not disappoint as well. The presentation alone was spectacular.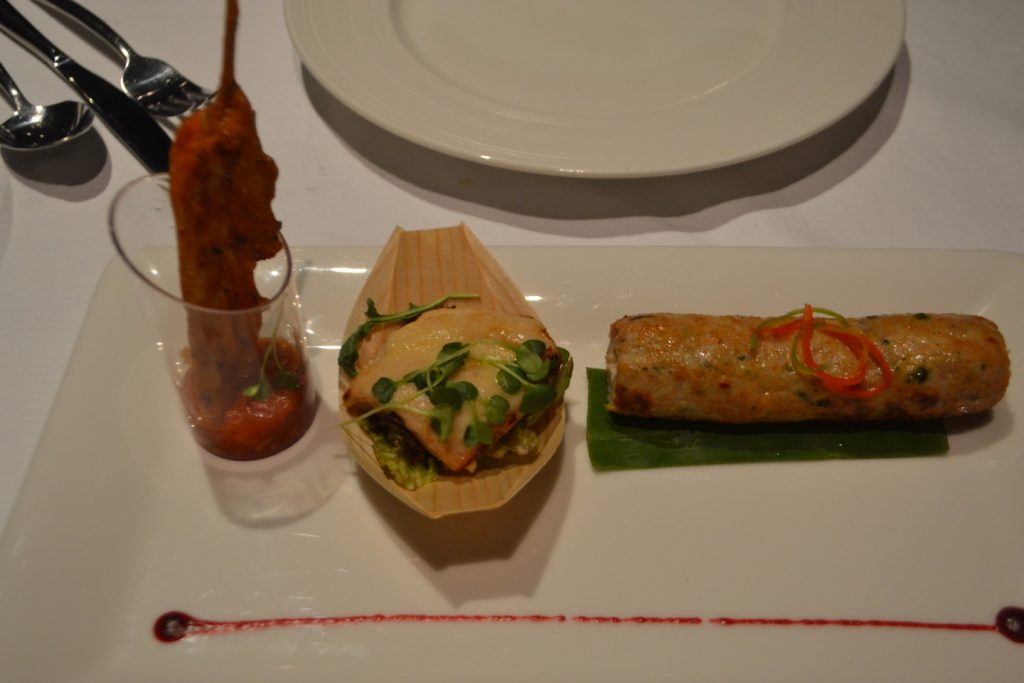 We saved the best for last which was the delectable White Chocolate Gulab Jamun, which is sweet poached milk dumplings that are served under a melting chocolate dome. It was just as fun to eat as it was to watch the presentation of this tantalizingly delicious sweet dessert.  Just check it out for yourselves how divine this was for us. I would totally recommend Signature by Sanjeev Kapoor to any globetrotter heading to Dubai in the future. I will have dreams about it tonight, so can't wait to trot back there again.
***Disclaimer: This was a restaurant review offered by the restaurant. All comments and details are my own.***