By Nicole Brewer
Greetings Globetrotters! I am happy to bring to you our latest GT of the month for September, Leroy Tyler of St. Louis. Leroy is newly minted admin of the iluv2globetrot travel community and well-traveled individual. Check out his interview below to learn more about this globetrotting pharmacy technician whose passion is to trot the globe.
Can you tell the I Luv 2 Globe Trot community a little about yourself (where are you from, what do you do, where are you currently based, hobbies etc)?
My name is Leroy Tyler. I was born and raised in Chicago, and currently, live and work as a pharmacy technician in St.Louis, MO. My hobbies include traveling, photography, Dance Dance Revolution, video editing, and reading.
How many countries have you traveled to?
16 countries in total.
What is your dream destination and why? (think bucket list destinations)
Egypt because I was obsessed with their history growing up. I wanted to see it for myself.
If you could live in any country in the world, where would you live and why?      
Australia. I've been 3 times and had a 12-month work and holiday visa in 2013. I love it there. The people are amazing, there are endless things to see and do. The only downside is that it's pretty expensive.
What are some challenges you have faced trotting the globe?
Aside from the monetary aspect, and getting the time off work, I'd say coordinating a group trip. It's very difficult to plan because everyone's budget is different. You want to ensure it fits everyone's needs. I'll also add the language barrier in certain countries.
Where was your most recent travel destination you trotted to?
London, Paris, Prague, and Amsterdam in July 2017
Which, if any, foreign languages do you speak?
None fluently, but I know enough Spanish to navigate.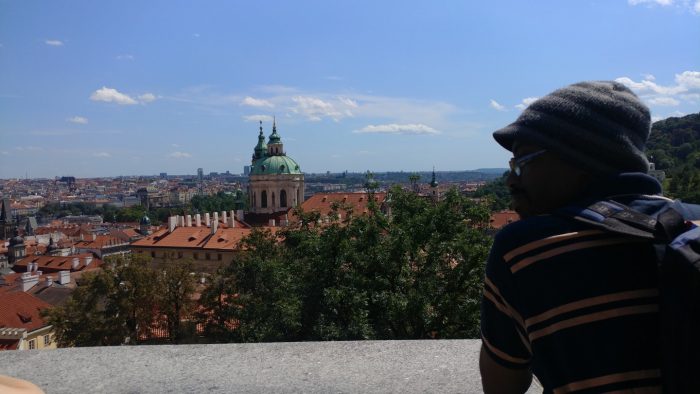 What do you have planned for yourself next? (any projects you'd like to promote, etc). Would you ever consider the expat lifestyle to assist with your globe-trotting?
I'm headed to Thailand, Cambodia, Vietnam, and Indonesia in November. My plans for the end of the year are to be determined ;).
What are some words of wisdom you would like to give to future inspiring globe-trotters and expats?    
Never be afraid to venture outside your comfort zone, and always open up to the unknown.