By Nicole Brewer
Greetings globetrotters! Last week I enjoyed another fabulous weekend getaway to Abu Dhabi during our EID holiday here in Oman. I had been looking forward to a return visit for the Comedy Superstars show, a meet-up with GTs in the area and for my pampering treatment I had planned for myself at Yas Viceroy ESPA spa on Yas island. The ESPA spa was recommended to me by a GT (globetrotter) from the iluv2globetrot travel community and boy did they not disappoint with the heaps of luxury and pampering that ensued!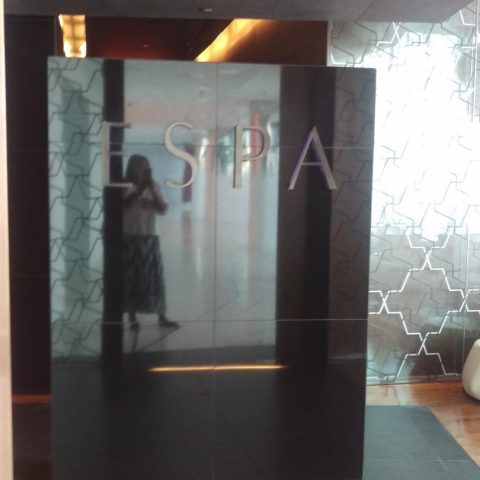 ESPA spa has an array of Signature Treatments including the Yas detox and the ESPA personalized facial. I thoroughly enjoyed my hour fitness massage that included specialized techniques that concentrate on certain parts of  the body. I opted for a focus on my back with the hot stone massage and when I tell you did my masseuse work some magic on my weary bones and tight shoulders (seriously you guys the tension that I had prior to the massage was no joke even she said you are tight). The masseuse also completed my express facial after the massage, which included a selection of relaxing refresher serum, a cleanse and exfoliation (totally what a globetrotter needs after all that trotting as of late in different climates). I seriously felt renewed after this luxurious pampering treatment.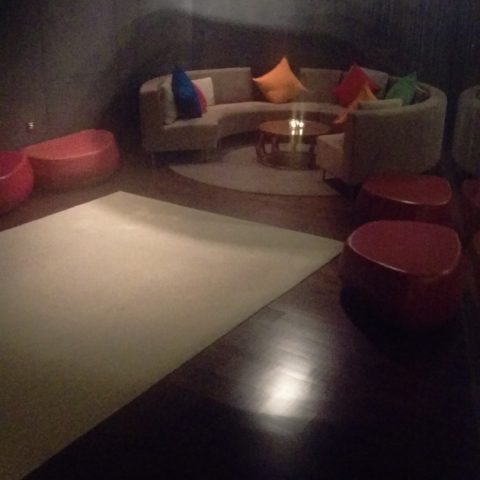 Prior to my entry into the massage room, I was able to enjoy the relaxing ladies lounge areas and I also enjoy the lounge areas after completion of my hour massage and 30 minute express facial. The spa facilities offer the most modern setting, with big comfy couches in one sitting area and gorgeous white marble chairs in the other relaxation area, where I enjoyed a cup of fresh ginger/lemon tea overlooking the marina. It seriously doesn't get much better than that. The stunning all white lounge room with a ceiling mirror and relaxing light settings added an extra luxurious touch to the overall experience.
If you are heading to Abu Dhabi soon for a getaway, I highly recommend a visit to the Yas Viceroy ESPA Spa to indulgence in the upscale, soothing setting and unwind after all of your globetrotting GTs!