By Nicole Brewer
Greetings globetrotters and Happy International Women's Day! I'm thrilled to be a woman Co-Founder of the I Luv 2 Globe Trot community, but I'd be remiss to not show respect where it is due to those that have inspired me to travel the world. It's our mission to inspire others to globe trot, but there are a host of women travel trailblazers also showing us how it is done. Check out these women who are inspiring us to globe trot this International Women's Day.
Oneika Raymond  
Oneika Raymond, i.e. Oneika the Traveller has been trotting the globe as a travel blogger for over a decade. She is a media personality, journalist, and host of two Travel Channel web series: "Big City, Little Budget", and "One Bag and You're Out". She is totally my travel mentor in my head (as I've proclaimed to her more than once via social media lol). As someone who is in the century club of visiting 100 countries, I've got some catching up to do to get to the level of Oneika the Traveller.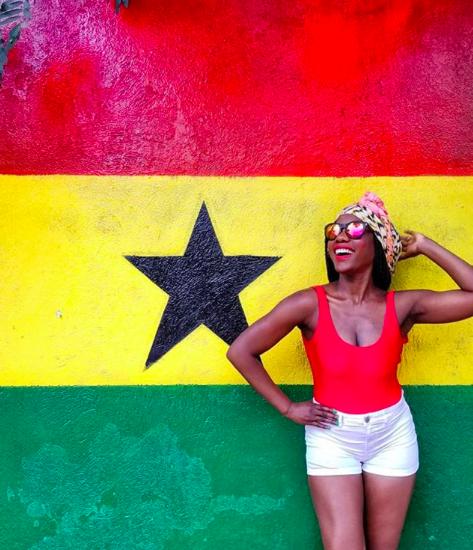 2. Kellee Edwards
Well, speaking of the Travel Channel, our next woman inspiring us to trot the globe is none other than Kellee Edwards, who is a self-proclaimed explorer obsessed with airplanes, the ocean & outdoor adventures. She is the host of the awesome travel show Mysterious Islands on the Travel Channel, a pilot and just all around badass woman globetrotter! She also has a Second show that was recently green-lighted that she will co-host on the Travel Channel called The Trip.
3. Nadeen White-Underwood
Nadeen White-Underwood is the founder of the Sophisticated Life and a doctor located in Atlanta. Not only does she travel the world abound,  but she also works with children as a physician. Being a doctor by day and blogger by night for sure isn't easy, but she makes it look that way while globetrotting to fabulous places like Paris and Cape Town. She shares the finer side of travel completing restaurant reviews of fine dining establishments, hotel reviews and travel guides.
4. Lillie Marshall
I just love Lillie Marshall! She is the founder of Teaching Travelling and Around the World L.  She shows others that they can travel the world while educating others like we do here at I Luv 2 Globe Trot. She is an English teacher with the Boston Public Schools and has taught abroad as well in countries like Ghana volunteering, Spain, and Portugal.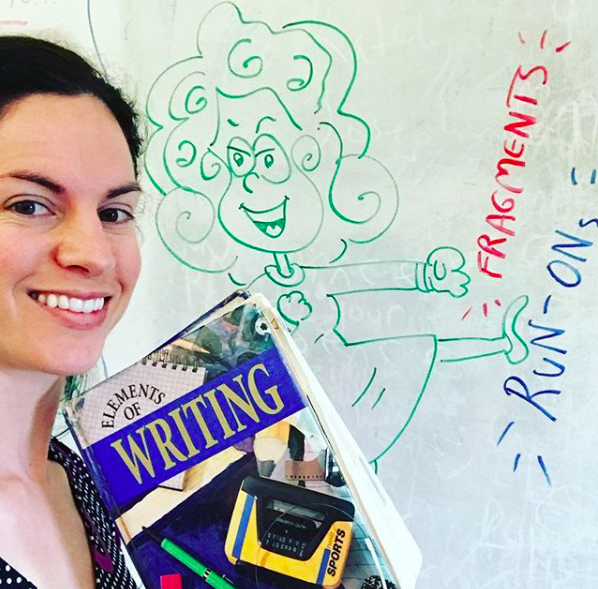 5. Gloria Atanmo
I couldn't make this list without including my girl Glo of The Blog Abroad on it! I met Gloria at a TBEX travel conference a couple years ago in Thailand and she has been killing the game ever since! Gloria is a brand ambassador for GoPro (she's a phenomenal photographer by the way), an amazing digital storyteller and all around inspiring globetrotter.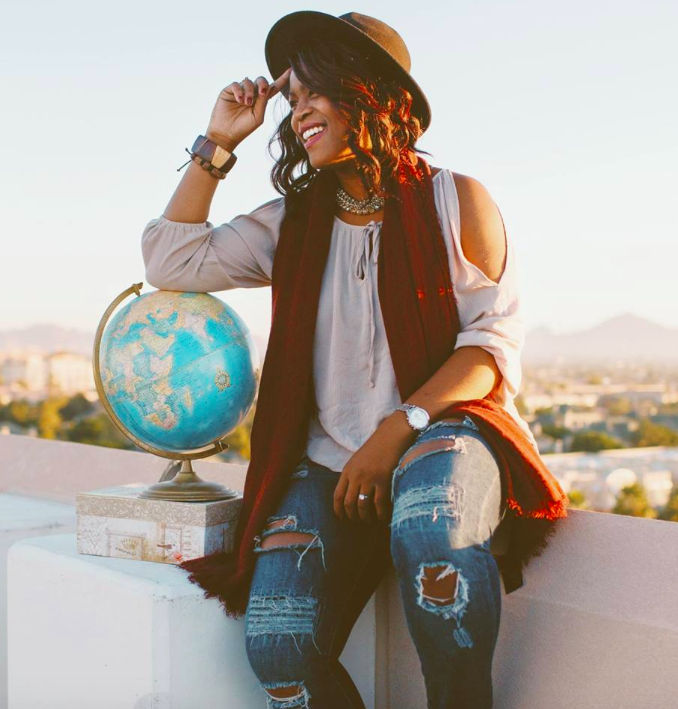 6. Amy Gigi Alexander
Amy Gigi Alexander is the Editor in Chief of Panorama: The Journal of Intelligent Travel. She is an excellent writer who publishes witty travel articles not only in her magazine, but also is the person behind Panoramic Publishing as well. What I love about Amy is she is continually inspiring and uplifting other travelers. She regularly post travel writing opportunities as she is a firm believer of lifting others as she grows in the travel industry.
7. Lola Akinmade Akerstrom 
Lola is another travel writer/photographer that I had the pleasure of meeting at a TBEX travel conference a couple years ago. She is an Incredible photographer who has been published a host of times in National Geographic Travel, contributor to Adventure.com and creator of Geotraveler Media. She is the 2018 Travel Photographer of the Year recipient of the Bill Muster Award. She is also the author of Due North (which was reviewed on iluv2globetrot) and Lagom. I could seriously go on and on with the accolades for Lola, but I'll wrap it up here :-).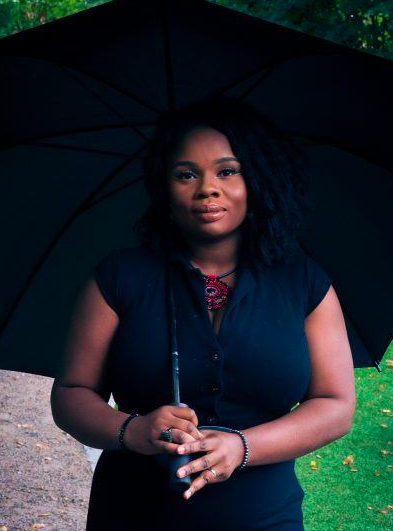 8. Carol Cain
Carol Cain is an award winning travel blogger and creator of Girl Gone Travel. One of the things that I love about Carol is that she always stays true to herself and her brand. She has no qualms to tell it like it is about the travel industry in order to maintain her integrity as a writer and PR professional. Carol has partnered with brands like Sony, Canon and Expedia Pathfinders. She is also the co-founder of Brave World Media with her husband Travis Cain.
Who are some women in travel that inspired you to travel the world globetrotters? List them below in the comments. As always happy globetrotting and hopefully this list of amazing women in travel have inspired you on this International Women's Day!