By Nicole Brewer
So this weekend has been filled with great moments. On Friday, the term here in Germany for my graduate studies officially ended with lectures, presentations and a certificate for the final simulation exercise that was completed with my classmates and visiting students from Columbia University in NYC. It was an excellent, but emotion filled day as many of my globe-trotting classmates said goodbyes after a night full of partying before heading off to their next globe trot destinations for internships, visits home, etc.  We sang and danced the night away at karaoke (ohh memories of norebang in Korea) and then clubbing.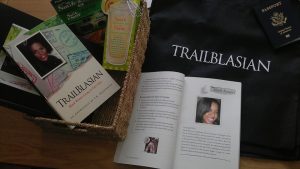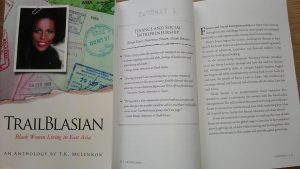 The following day after sleeping in late due to the festivities, I got a ring at the door of the post man delivering copies of the TrailBlasian: Black Women Living in East Asia Anthology that I contributed to about the perils and fun times of being an expat in South Korea, as well as documenting the start of this here blog and travel community for I Luv 2 Globe Trot.
It was such a joyous occasion to see My story in a book, along with 16 other incredible women who have braved this here expat lifestyle away from their friends and family. I am so grateful and blessed to have been surrounded by so many amazing people in the past few years of being an expat. It truly has been one of the best decisions of my life. Globe-trotters, don't be afraid to go out and live in, see and concur this big scary world that's out there. Trot on GTs, trot on.