By Nicole Brewer
Greetings globetrotters! This past weekend I had the luxury of traveling to the Kingdom of Bahrain for the first time. Bahrain is home to a premier motorsport race track, a stunning fort and more which I will share more about soon enough here on iluv2globetrot. I stayed at the 5 star Ritz Carlton Bahrain and must say that they went above and beyond to make my stay in Bahrain a pleasurable one.  The resort is none short of fabulous, as it oozes sophistication, class and decadence so of course it is my kind or place.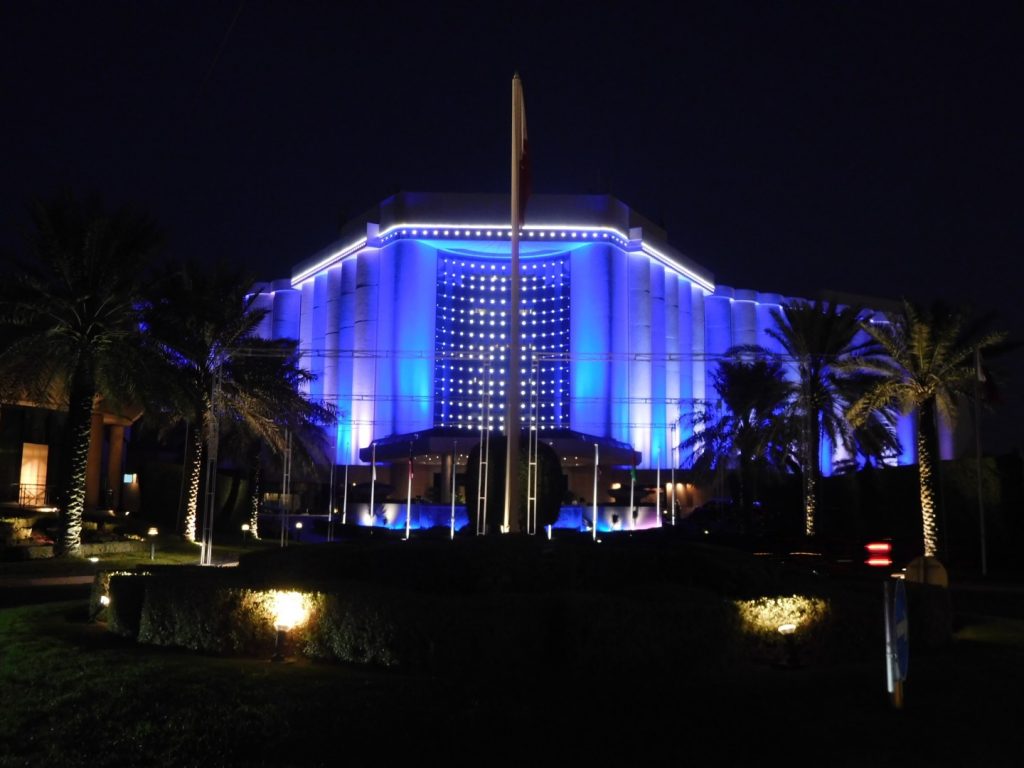 Upon arrival I was greeted by an array of staff, from the gentleman that opened my car door to the staff awaiting guest upon entry into the hotel. If a guest chooses to have club access, then a wait is not necessary in the lobby to check in, but you can enjoy the luxury of doing an express check-in in your suite. This was just one of the many perks of having club access, as the 7th floor lounge also made it a magnificent stay due to having access to a bevy of snacks, drinks and more during club lounge hours which ran until 10:30pm. The lounge overlooks the spectacular pools and beach down below. The club floor staff are ever so helpful in assisting with any needs that you may have.
It was difficult to choose if I wanted to spend time relaxing in the club lounge or in the amazing club suite that was provided to me.  The suite features a complimentary newspaper delivered daily, free high speed internet, plush feather bedding with 600 thread count linens and a stunning view of the resort and pools. Also, you all know I Love a good bathtub and this one was beyond fabulous for taking a dip and reading a good book in the evening after my travels.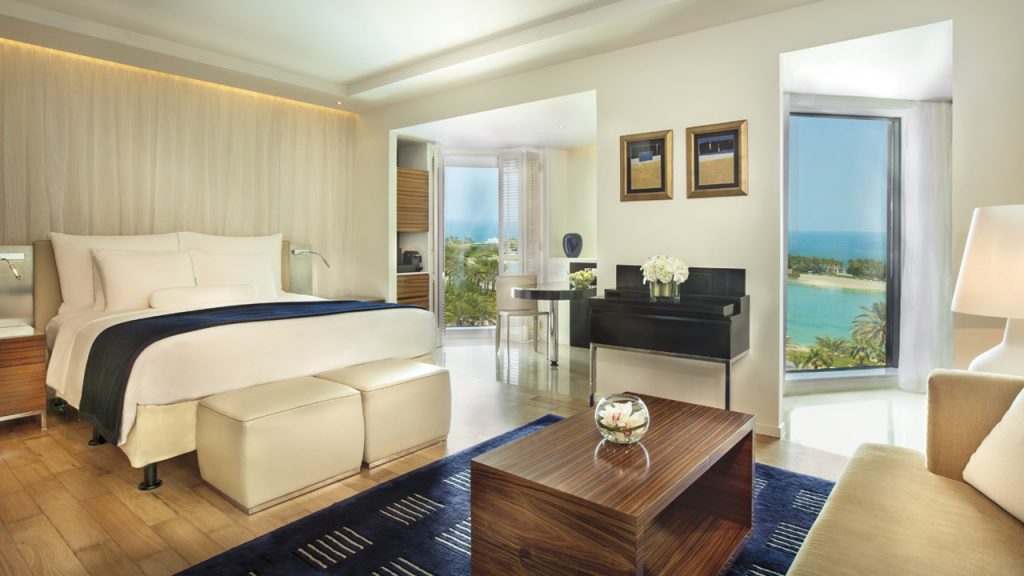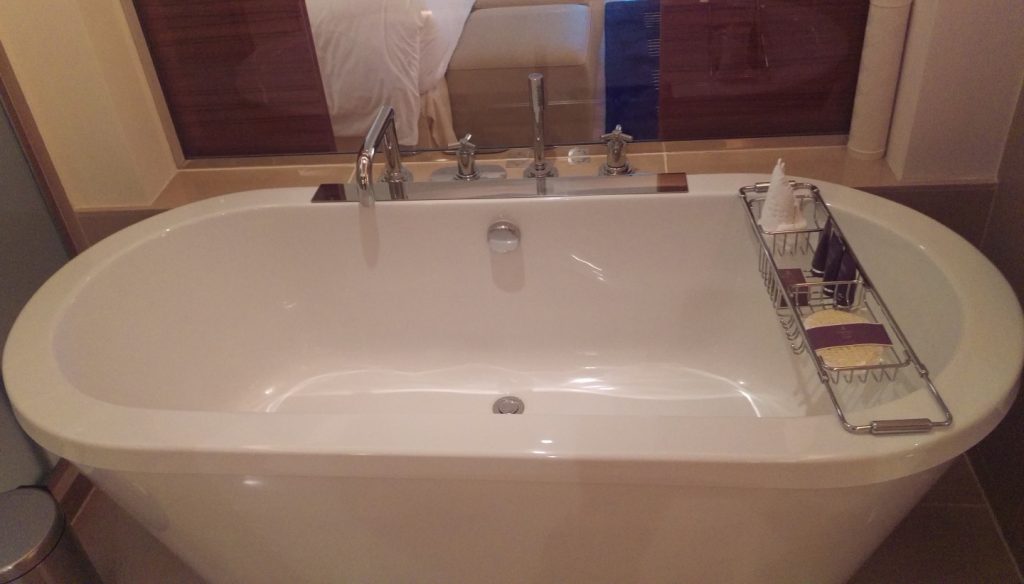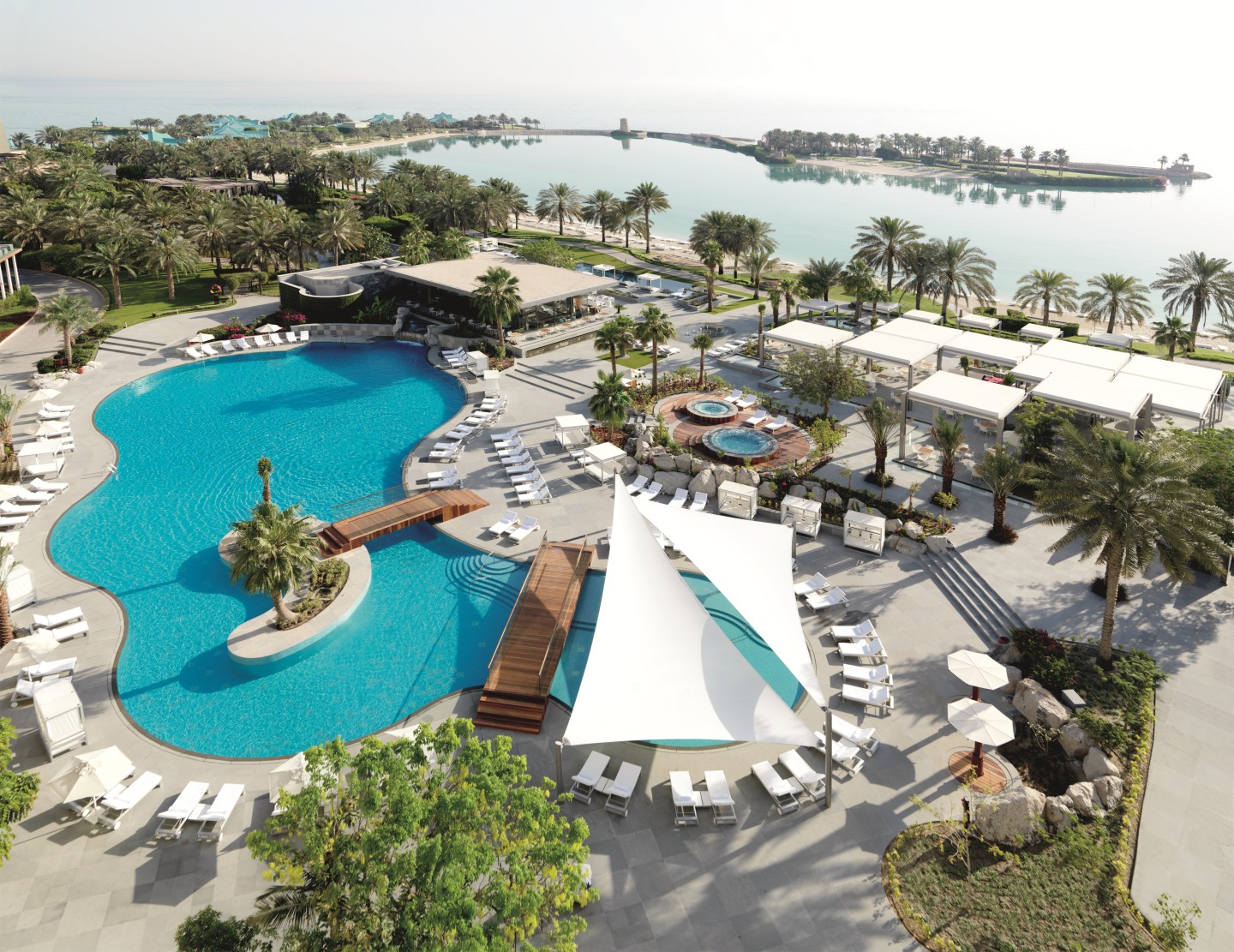 The Ritz Carlton Bahrain also offers luxurious villas separate from the hotel for your own private experience with family and loved ones. The spacious 3 bedroom, 3 bath villas offer exclusive amenities, lush greenery and even private butler service. Enjoy a bath filled with roses or take a dip in your own private pool while living the high life in your private space, which includes your own private beach access, in the Caribbean-style villas. Additional amenities include your own personal patio, a powder room and jacuzzi.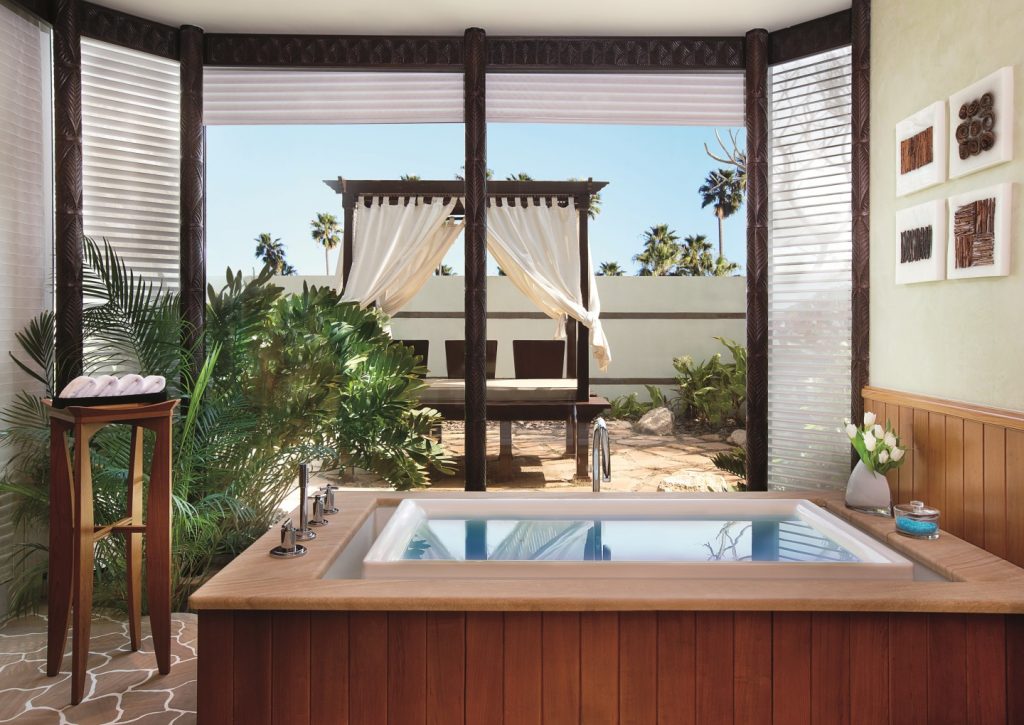 While I may not have had my own private villa this time around, I thoroughly enjoyed my time lounging by the beach and the infinity pool. The resort offers so many options to choose from to unwind on your escape to Bahrain. It was great to see the Ritz Kids area as well for those traveling with little ones. Reserve ahead of time a space for your little tike that offers activities like watching movies under the stars to storytelling and art. The kids and adults alike will be spellbound by the beautiful flamingos that are also on the resort property, I know I was!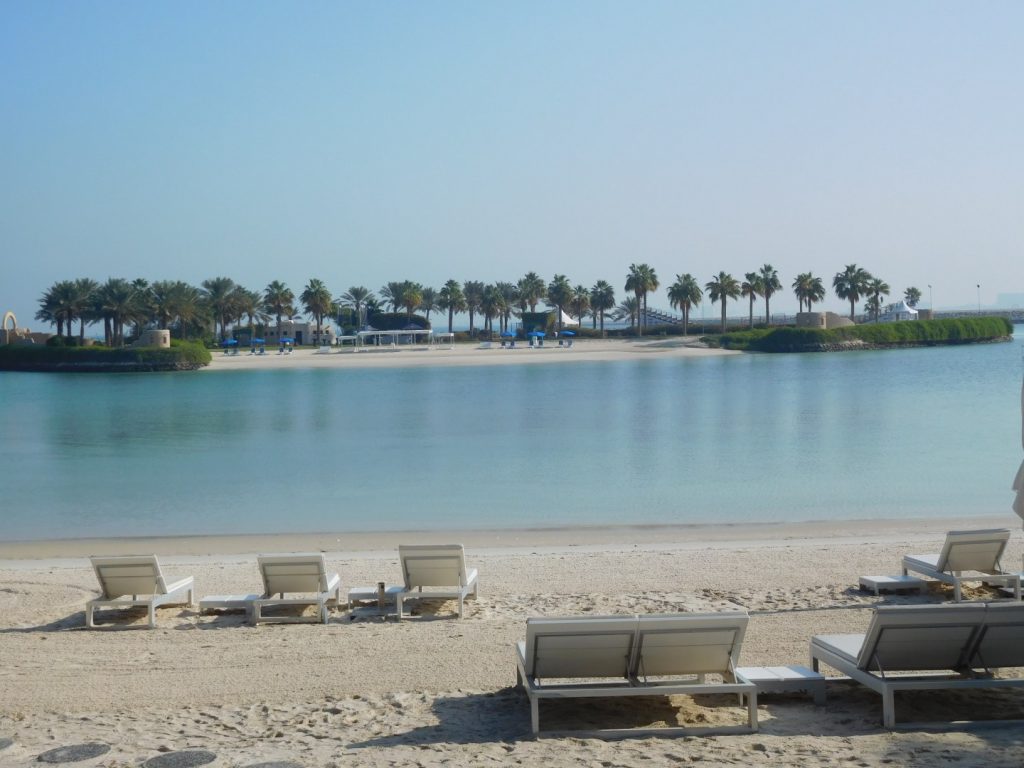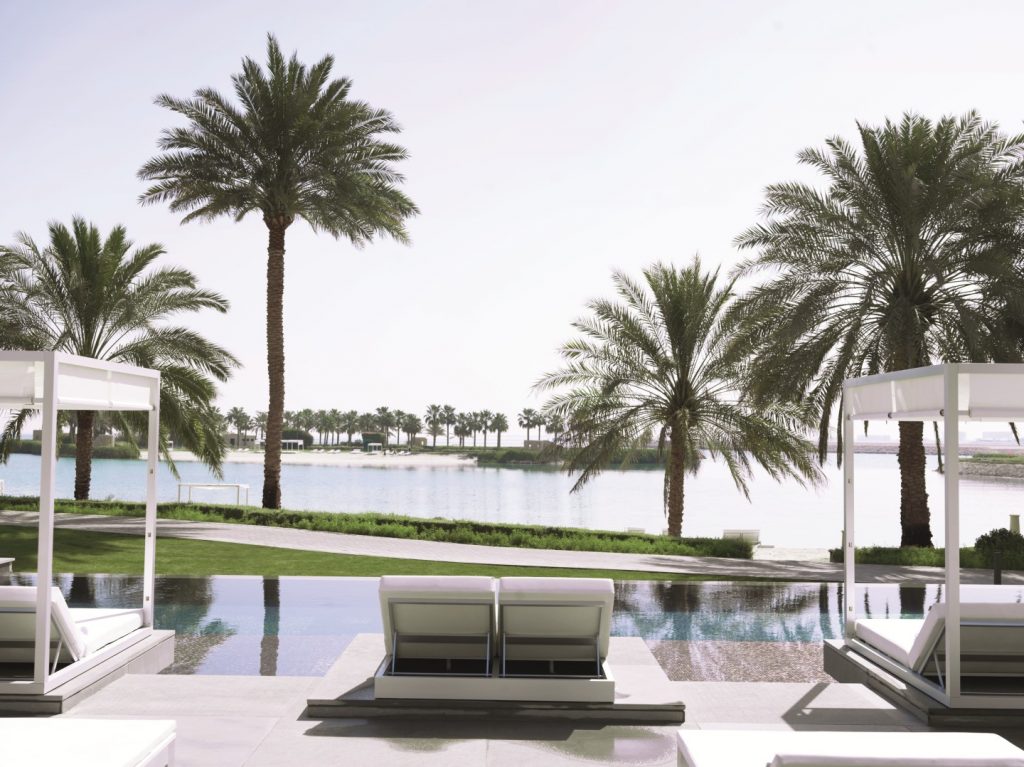 The 5 star resort also offers plenty of dining options that range from beachfront fine dining to the private steakhouse Plums restaurant, which I will review later here on the site as it was the most fabulous dining experience I've ever had the luxury of encountering. No matter what your palate my desire, you can get it here at the Ritz Carlton Bahrain.  Choose from Mediterranean dishes of course to local Arabian treats, as well as Thai cuisine and elaborate Indian at Nirvana. The La Med and Overlook restaurants offer fine dishes, but their beautiful decor will leave you wanting to stay for more in order to enjoy the stunning ambience.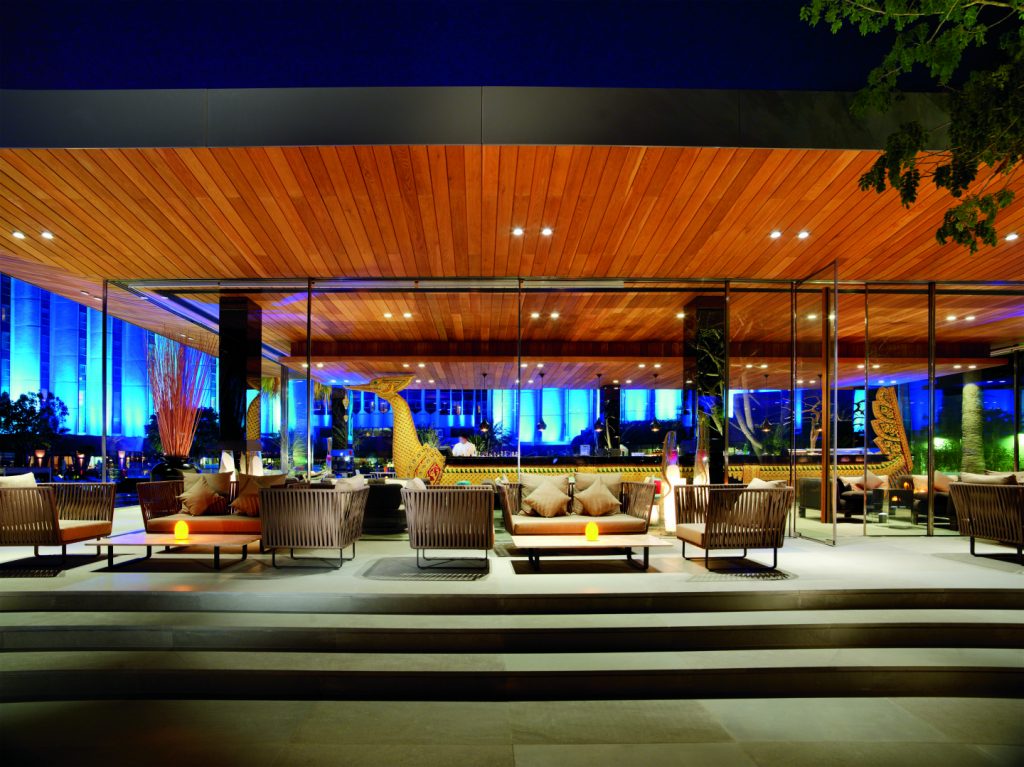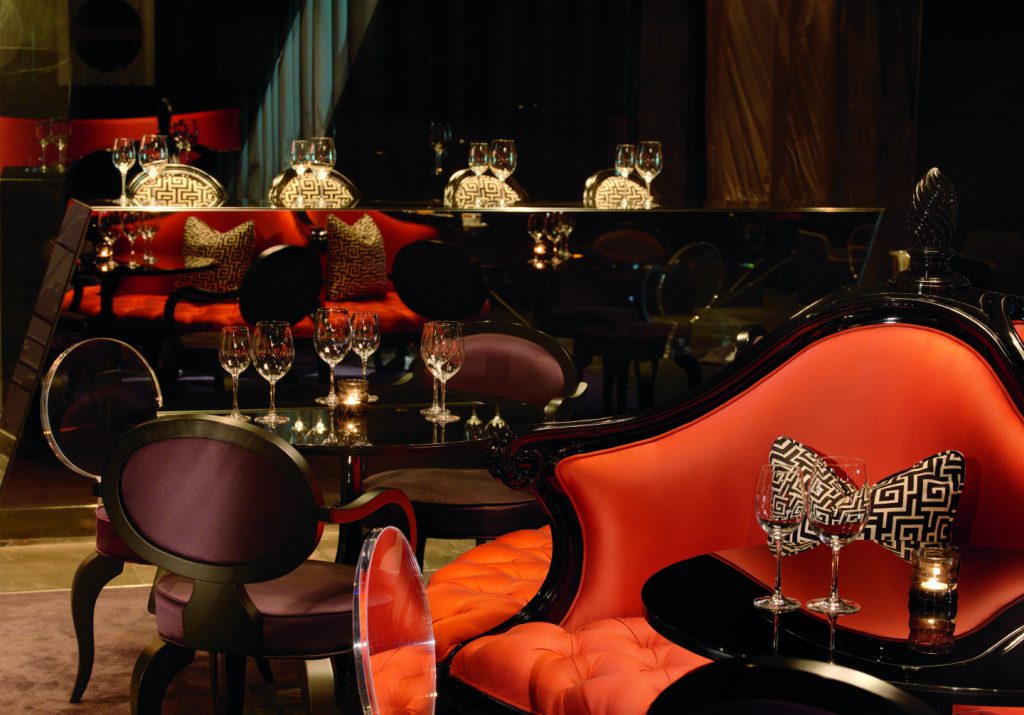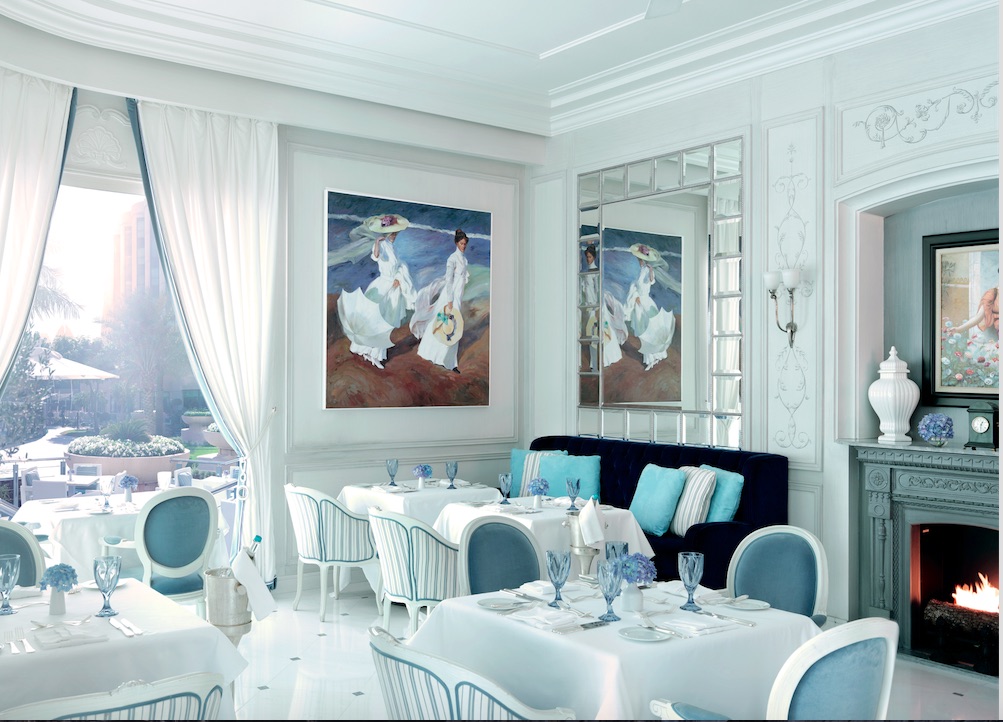 I also dined at Primavera and enjoyed a delightful Italian dish with even more delightful staff that ranged from different areas of Italy. That review is also coming soon. Lastly, for an evening recap Trader Vic's is also located at the resort, in addition to the over water Mai-Tai lounge which was amazing to see jammed packed to capacity in the evening. I can't rave enough about the Ritz Carlton Bahrain and Highly recommend any globetrotters currently living in the region to trot here soon or if you are planning an upcoming visit to the Middle East, make sure you stop over in Bahrain for one the most luxurious experiences you could desire at the Ritz Carlton Bahrain.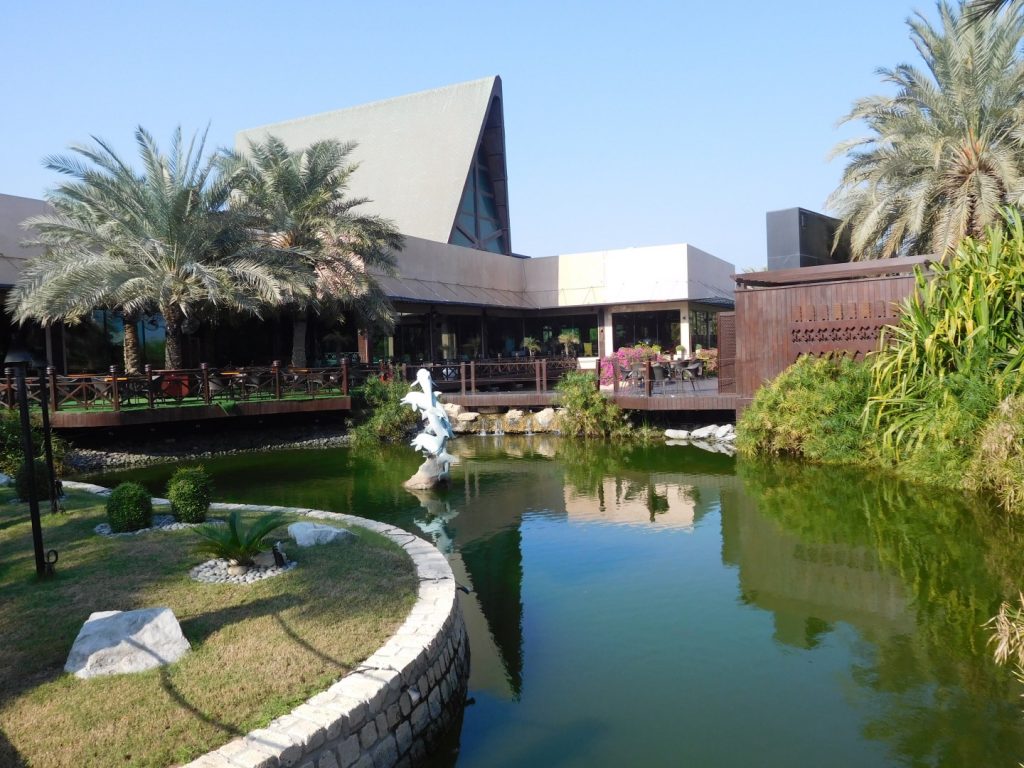 ***Disclaimer: Please note that I was offered an opportunity to review the Ritz Carlton Bahrain. All views and opinions here are my own.***