By Nicole Brewer
Greetings globetrotters! I recently returned from an epic return trip to South Africa and one of my dream destinations Namibia. I haven't been to South Africa since I lived in Cape Town for 3 months while interning and researching for my thesis. South Africa has a special place in my heart, so I was absolutely thrilled with the opportunity to ride on the most luxurious train in the world Rovos Rail!
I departed from Pretoria on a gloriously sunny day to set off on my 2 night, 3-day adventure to the coastal beach town of Duban, South Africa. Before the travelers started our journey, we toasted glasses of champagne at the Pretoria station and heard departing words regarding safety and the upcoming journey from Rohan Vos.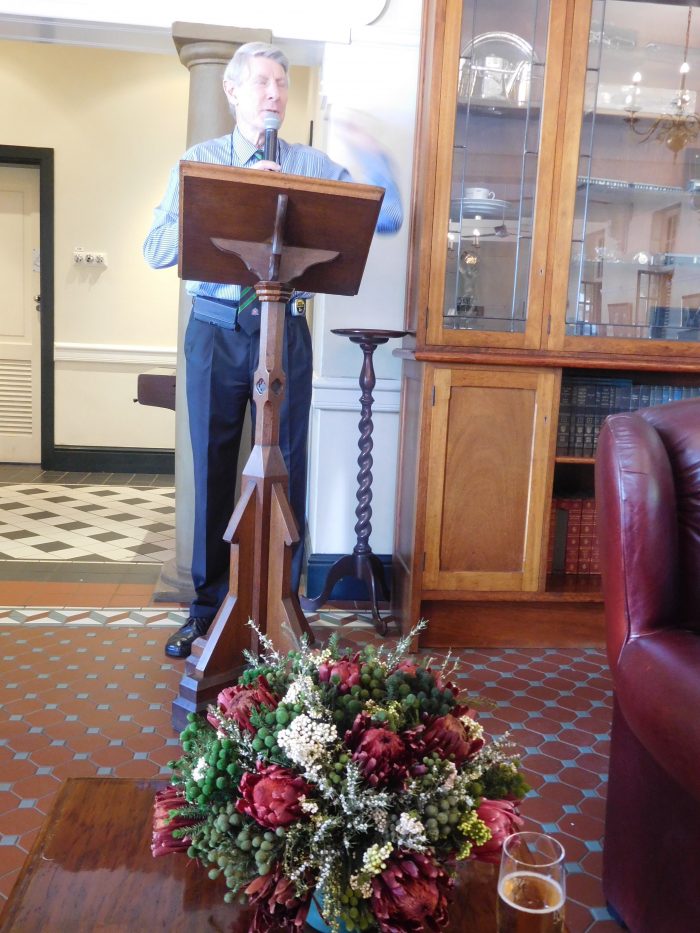 Lodging/Suites 
The team boarded us quite efficiently on board the train. Taking smaller groups for each observation car, Train Manager Adam Bentley and Deputy Manager Khangwelo Mudau made sure we were settled into our cars comfortably. They assisted with answering any questions we may have after the team members got us into our observation cars. I felt right at home after getting my bags in the car, unpacking and sipping on champagne which was stored in our fridges. I also appreciated the personal safe and other facilities such as a minibar, heated towel rail, and desk provided in my deluxe suite.
Fine Dining on Board
Shortly after boarding and relaxing in my suite, we all met in the dining cart for a decadent lunch. I must say that one of my favorite experiences about the Rovos Rail train ride was the fine dining experiences at every meal. Friday's lunch consisted of a pan-fried line fish on spinach tagliolini pasta, which was absolutely divine. The Saturday brunch was so massive and delicious that most of the passengers needed to take a short nap before our second excursions.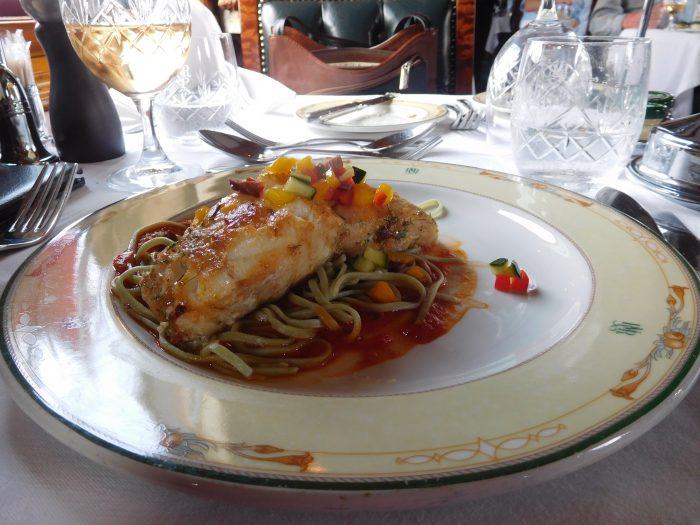 That evening I was over the moon excited to see the traditional South Africa dessert malva pudding on the menu and it totally didn't disappoint! On Sunday, we had roasted duck breast that was just as scrumptious. At every meal, they paired each dish with masterful South African wines as well. You will not go hungry or thirsty while on a Rovos Rail train for sure!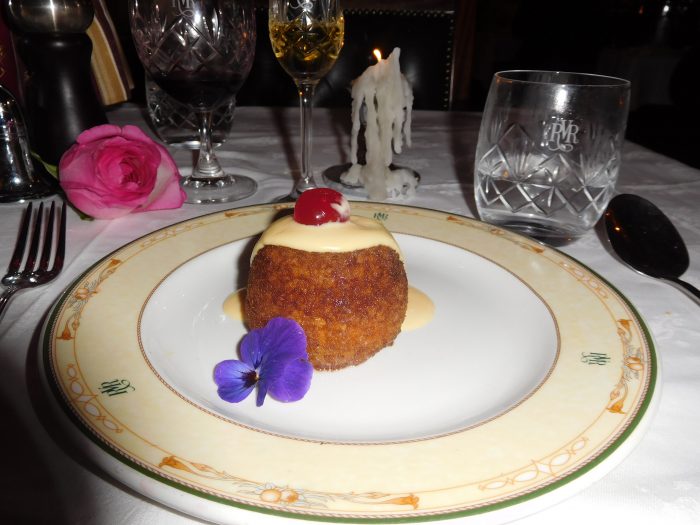 Journey Excursions 
I was beyond excited to wake up early morning Saturday to head out on not one but two game drives at the Nambiti Reserve and Spionkop Reserve near the Spoinkop Lodge in KwaZulu Natal region, South Africa. Nambiti Reserve is a private Big Five bush retreat area which boasts being in a malaria-free bushveld.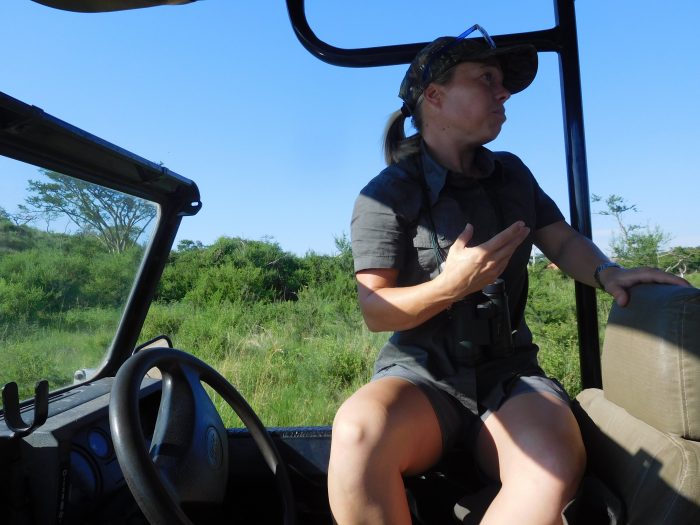 Our awesome guide on the game drive in Nambiti Reserve.
I was blessed to see some of the big 5 animals and more in the park that features over 40 different species of animals in total. Nambiti's biodiversity offers absolutely stunning savannahs and grasslands. It was pretty awesome to see animals from giraffes to Springboks in their natural habit.
On Sunday we visited the famous Ardmore Ceramics Gallary, which featured amazing pieces of art and sculptures. The gallery owner showed us the facilities that featured local artists who assisted with making some of the stunning pieces. The grounds were gorgeous and we were able to enjoy tea and snacks (some scrumptious brownies by the way) overlooking Lions River.
I had an absolutely amazing time on my Rovos Rail journey from Pretoria to Durban. Rovos Rail offers a host of train journeys including Victoria Falls, a Namibia safari, Dar Es Salaam and Cape Town. I would love to venture back on another one of their magical journeys. I can highly recommend a ride on a Rovos Rail journey globetrotters!
***Please note that I was offered a journey with Rovos Rail in exchange for a review. All views and opinions are my own.***