By Nicole Brewer
I Luv 2 Globe Trot is excited to take part and be a host in a new initiative with fellow Travel Bloggers from Around the World to collaborate on one single post related to a monthly theme. For the month of February we bring to you a roundup of Travel Blogger's Favorite Hotels, Resorts and Cruises that they have stayed at while trotting the globe! Make sure to check out last month's Jetsetter Roundups about Winter Travel Destinations such as Geneva, Switzerland and Lake Placid, NY that was shared by friend and fellow travel blogger Nadeen of The Sophisticated Life. Enjoy globetrotters and jetsetters!
Here at I Luv 2 Globe Trot, I was able to visit the fabulous Millennium Resort in Oman not once but twice.  In my first trot to Mussanah, Oman I gave a review of my time there after a fabulous weekend with a co-worker here in Oman. Fast forward to a little over a year later and I was fortunate enough to be invited back in order to do an official review of the gorgeous stay entitled: Millennium Resort, Mussanah Oman Review: Paradise Unbound. I discussed here not only the luxurious amenities of the resort, but also gave a detailed review of the fabulous spa treatments I received at the Zayna Spa, which has an array of services available. Check out these reviews to be spellbound by the beauty that the Millennium Resort and Spa has to offer.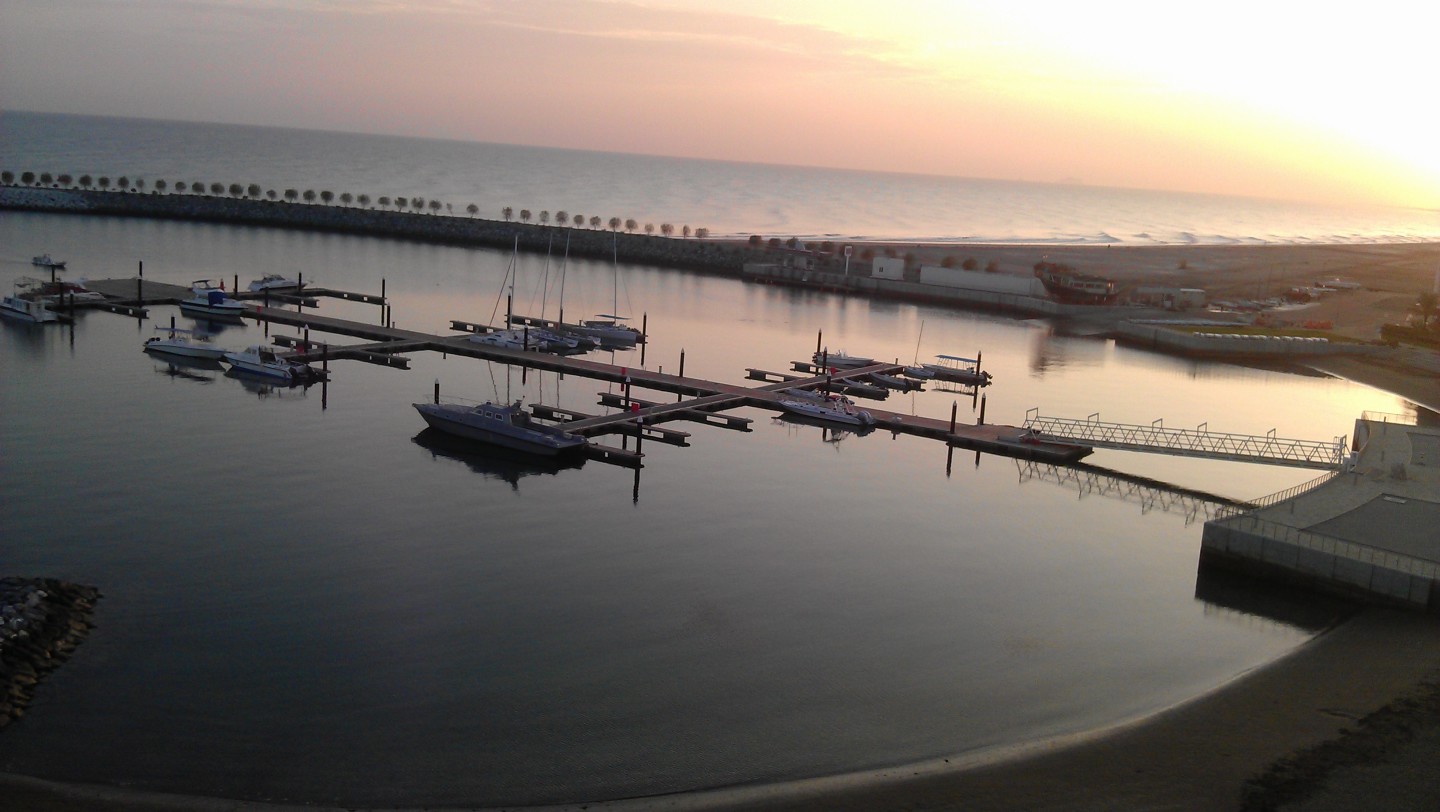 Next up we have our fellow globetrotting travel blogger friend and co-host of the Jetsetter Roundups Nadeen White of The Sophisticated Life with a Resort Review: Hard Rock Hotel Punta Cana in the Dominican Republic. Here Nadeen gives a detailed review of not only the resort's facilities, but also of its array of fine-dining options from Italian to Caribbean cuisine. Additionally, she describes the comfort of the spa and gives a great overall review of her impressions of this fabulous resort.
Nadeen has been enjoying trotting to fabulous locales and resorts so much that she has a second review to share with you all. She was very excited to scratch off her bucket list Cruising the Mediterranean Sea on Norwegian Epic!  In this cruise review, Nadeen gives an overview from her 7 days cruising from Barcelona, visiting cities in Italy to the French Riviera back to Spain at Palma de Mallorca and then ending back in Barcelona. Sounds like an epic cruising experience indeed to us! Make sure to check out the link above for all of the details about her experience with Norwegian Epic.
Next we have a contribution by Dana Carmel of Time Travel Plans. To learn how you can enjoy discounts at boutique hotels and B&Bs around the world, request an invite for the Time Card Express™, a discount travel membership program that makes travel and leisure more affordable for the everyday traveler.
Dana shares with us details of her stay at Domaine de Rhodes in her write-up entitled Where to Stay (and Live the Good Life) in Avignon: Domaine de Rhodes. Here she describes a B&B in the countryside of Avignon which she states "is probably one of the best hotel stays I've experienced in my travel life."  She goes on to explain how Domaine de Rhodes is the perfect place to escape to slow down, unplug, and reconnect with yourself or someone you love without the distractions of electronics, noise, and all of the other things that keep us disjointed.
Dana also notes that if you're headed to northern California's Redwood National and State Parks, there's no other place to stay than the Historic Requa Inn , which sits in the middle of the redwoods. The 22-room inn was built in 1914 in the town of Requa which was a busy fishing center in the late 1800s. Also, the rooms have an old world charm, and some even feature claw-foot bathtubs with views of the river outside.  Make sure to read the rest of Dana's review of her fantastic time at The Historic Requa Inn.
Chantal, a fellow globetrotter that has been trotting the globe with her family in tow has been documenting her experiences at Raggamuslims. Chantal is a friend who recently relocated from Oman, but managed to have a great experience at a lovely resort just outside of Muscat which I've trotted to in the past myself while visiting Jebel Sifah.  She gives a great review of her experience at Sifawy Boutique Hotel in Jebel Sifah, Oman detailing the gorgeous decor and other amenities. You'll be sure to have a fabulous time at this "green hotel". Make sure to take a look at Chantal's review for even more recommendations about her time there.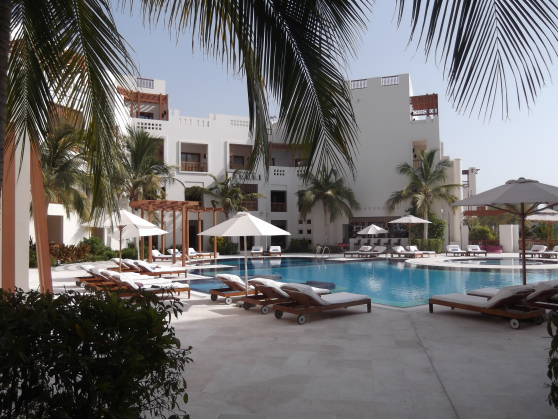 Globetrotting travel blogger and adventurer Lauren Gay of Outdoorsy Diva has island hopped by cruising on the Carnival Valor ship to destinations in the Caribbean such as St. Kitts and Barbados.  She gave amazing roundups and reviews of her time on port in St. Kitts jet-lining and having other adventurous fun in Island Hopping in the Caribbean, St. Kitts. She details just how gorgeous the views were while cruising and landing on the port stop in Barbados as well in her review Island Hopping the Caribbean, Barbados. You will not want to wait to book a Carnival cruise to the islands after reviewing these two posts about her fun-filled family vacation snorkeling with sea turtles and such there!
Michaela Hall is a fellow globe-trotting travel blogger at the site Awe Inclusive. She details her time at The Charming and Quirky Retro Suites Hotel in Canada. Hall explains how the 34 uniquely designed rooms, with their own themes give it the retro vibe that it desires for its visitors. The funky designs and details gave these retro suites a unique flair that any globetrotter would love to stay in.  Who wouldn't want to stay inside the Presidential Suite or a room called  Cowboy and Rendezvous? Check out the rest of Michaela's review at the above link.
Chanel Brown of Cultural Xplorer, who is a fellow host of the Jetsetter travel roundups, wrote an excellent review of her time at the WestCord Art Hotel Amsterdam.  Brown states that "The Westcord Art Hotel is a magnificent hotel located in Amsterdam. With comfortable rooms, delicious food, and stunning art, this hotel is not only a favorite of many travelers to Amsterdam, but a favorite of mine as well. What makes this hotel particularly great is the attention to detail by the staff and their kindness and generosity. Rooms are very affordable starting at USD $60 per night. " Feel free to see more great details of her time there including a review of the facilities and more.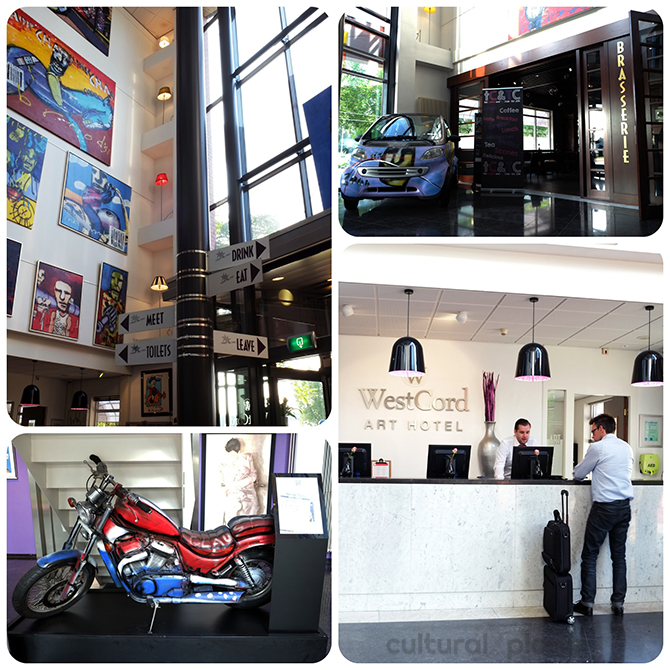 I hope you enjoyed these short reviews of these awesome travel bloggers favorite hotels, resorts and cruises. Make sure you tune in next month for travel tips and articles regarding an array of travel bloggers who have recommendations for great solo travel adventures. If you are interested in joining that roundup that will be featured here at I Luv 2 Globe Trot email us a link to your story at iluv2globetrot@gmail.com. Enjoy globetrotters and jetsetters!