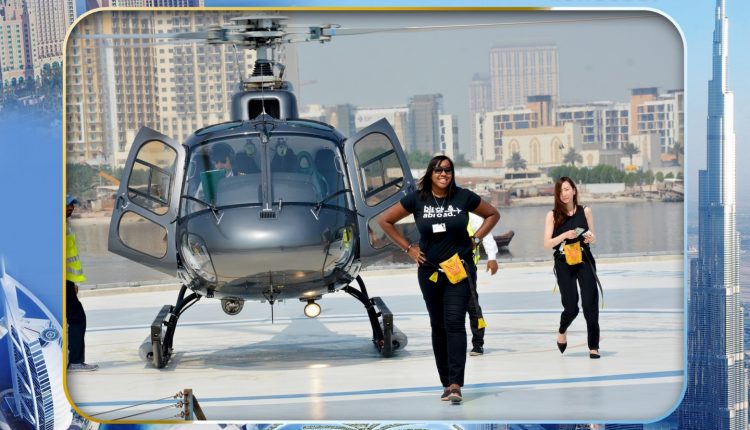 By Nicole Brewer
This past weekend I had another incredible time in Dubai.  I stayed at the luxurious Nassima Royal Hotel, enjoying the 5 star treatment there. The 5 star Dubai experience continued upon my last day there as I set off in the am to do a short helicopter ride with HeliDubai, which is one of Dubai's premier helicopter services offering aerial filming, tours and luxury VIP services located in Dubai Festival City area.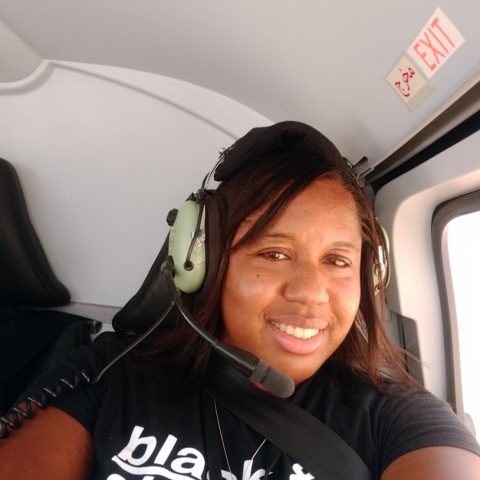 I took part in one of their scenic aerial tours which lasted just under 20 minutes. Upon arrival to the HeliDubai offices, I was greeted and then asked for my confirmation documents and ID. We then were taken into the introduction room in our small groups of 5 people (the max that can be taken on a ride), where a staff member detailed the safety procedures and took our weight on the scale (no they did not share with the crowd your weight). Our numbers were used to calculate where it is best for you to sit on the helicopter for even weight distribution. Therefore, sorry no preference is giving in where you will be placed as it is all scientific for the helicopter ride.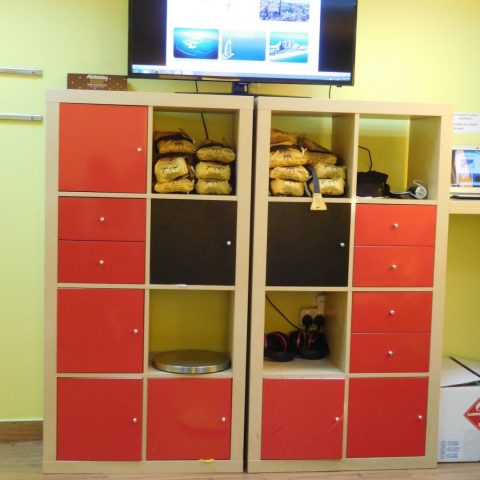 Next we were taken out to the Helipad to board for our aerial tour! The pilot seemed very delightful and there were staff to assist us up on the plane for safety measures, buckling in our seat belts and helping with our headsets so we can hear the details of the flight from the pilot.
We flew by a host of famous sites in Dubai on our helicopter tour including the world renown Burj Khalifa, the Burj Al Arab, the Palm at the Atlantis, Dubai Creek Golf Course and the famous Jumeriah beach. While I thoroughly enjoyed the city scape views, it is the desert and some of our views were obstructed due it being a slightly hazy day. What is one to do when mother nature takes affect? Nevertheless, the overall experience of flying above the landscapes of Dubai was totally impressive!
Overall I would highly recommend a HeliDubai helicopter ride and tour. I felt totally safe during the duration of the flight and am very grateful for a landing that went off unhitched. The team at HeliDubai ensured that the passengers felt comfortable prior to and during the tour.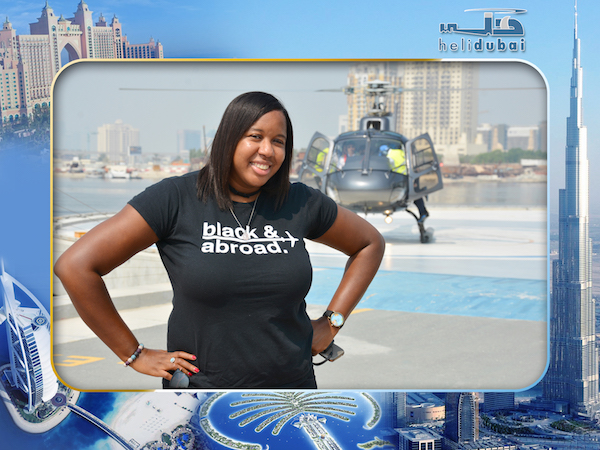 ***Disclaimer: Please note I was given a ride with HeliDubai in exchange for a review. All views and opinions are my own.***